Home
Tags
Books and Publishing
Tag: Books and Publishing
CHICAGO, Ill. -- 'The Words of the Founders' (ISBN: 978-0979987731), a new book by Paul Rosenberg, author of the counter-culture classic 'A Lodging of Wayfaring Men,' is released for sale today by Ascoli Publishing and Vera Verba Publishing. Rosenberg has assembled 570 timely and poignant quotes from America's Founding Fathers.
PERRYSBURG, Ohio -- Tired of romance novels that just portray young women with bodies to die for, novelist Sonja Paris tried a new approach in her first novel 'MAKE THE COUGAR PURR' (ISBN: 978-1452824543; CreateSpace). The novel is now available at Amazon and other online bookstores.
AMHERST, N.H. -- High school basketball took hold of one small town - Peerless, Montana - and author, Joe Puckett, recounts the story in 'The Dream: The Story of the 1978 and 1979 Peerless Panthers' (ISBN: 978-0-9845494-0-5), a new book published by Aubade Publishing.
SANDPOINT, Idaho -- A new book called 'Funds to the Rescue: 101 Fundraising Ideas for Humane and Animal Rescue Groups' (ISBN: 978-0-9749245-9-5; LCCN: 2009905962; Logical Expressions, Inc.) was named the Winner in the How To category of the 2010 Next Generation Indie Book Awards.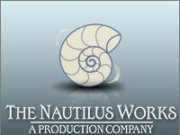 SAN DIEGO, Calif. -- Nautilus Press announced today the June 1 publication of Connie Tamaddon's 'Surprising Silhouettes' (Nautilus Press, ISBN: 978-0-9778018-3-1, $19.95, June 1, 2010). Photographer Connie Tamaddon uses the properties of light and shadow to create a clever read-out-loud guessing game that illustrates that not everything is as it first seems.
DALLAS, Texas -- What started out as therapy, ended up as a compilation of motivational writings in 'One Black Woman's Opinion' (ISBN: 978-0578-0412-09), by Valerie Stallworth Stephens. Written for all age groups, as well as men and women, the new book is designed to promote the power of positive thinking. Its mission is to motivate and to nurture the spirit.
SEATTLE, Wash. -- 'The Artist's Guide to Success in the Music Business' (ISBN: 978-1-935359-33-3) was just released by author Loren Weisman. The book is a detailed analysis of the subjects that all musicians should understand and apply in order to pursue a successful and sustainable career in music. Full of ideas and practical advice, this book provides comprehensive details on how to optimize success and achieve sustainability and self-empowerment in today's music business.
MIAMI, Fla. -- 'Papal Rogues' (ISBN: 978-1936183029), the debut thriller by author Ron Wilk is now available on Amazon.com, ronwilkfiction.com, and through book stores nationwide. Papal Rogues is published by Langdon Street Press and draws the reader into the clandestine underbelly of corporate America, the U.S. Military and most shockingly -- the Vatican.
TORRANCE, Calif. -- Neotrope today announced it has joined in sponsoring the second annual Self-Publishers Online Conference (SPOC), a three-day virtual event that features a total of 15 expert speakers, and which will take place May 12-14, 2010. Neotrope's Send2Press(R) Newswire service will be providing both promotional services for the event, as well as discounts on book promotion packages for attending book authors and small publishers.
SANDPOINT, Idaho -- The second annual Self-Publishers Online Conference (SPOC) gives entrepreneurial writers, authors, and publishers the opportunity to learn from experts in book publishing from the convenience of their own office. At SPOC, everyone is encouraged to 'Live Long and Publish!' This three-day virtual event features expert speakers on May 12, 13, and 14, 2010.