Home
Tags
City and County Government
Tag: City and County Government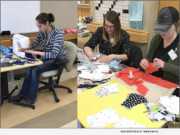 eNewsChannels NEWS: -- Since the WHO announced the Coronavirus / COVID-19 pandemic status in early March, long-term care facilities have been on the front lines of the health and safety battle, notes the Clarke County Development Corporation (CCDC).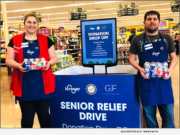 eNewsChannels NEWS: -- The Kroger Company (NYSE: KR) along with Mattress Mack of Gallery Furniture and Mayor Turner announced their partnership to feed over 10,000 seniors in need. "There is an extremely large number of housebound seniors in our community who don't have access to the food and supplies they need," said Joe Kelley, President of Kroger Houston.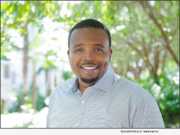 eNewsChannels NEWS: -- The Miami Times has selected North Miami Beach Commissioner Michael Joseph, Esq. to join the Class of 2020's "Next Generation of Dreamers." Joseph is being recognized for his leadership in resolving a water billing controversy affecting nearly 200,000 customers throughout Northern Miami-Dade County served by the city's water utility.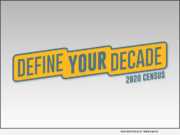 eNewsChannels NEWS: -- U.S. Census Bureau, Maryland Attorney General Brian Frosh, Montgomery County Councilmember Tom Hucker and AARP Maryland State President Jim Campbell Join Forces to promote senior participation in upcoming 2020 Decennial Census.
eNewsChannels NEWS: -- Drive down almost any suburban highway, and you will be greeted by a sea of sameness. McDonald's, Dunkin Donuts, Wells Fargo, Target, etc. You could be anywhere. But soon, when you drive into or fly over Evesham Township, however, you will be greeted by an embodiment of the township seal. Catalyst Experiential and Evesham Township worked together on the design.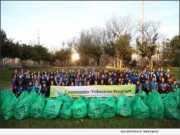 eNewsChannels NEWS: -- On Jan 26, 2020 a non-profit volunteer organization called Heavenly Culture, World Peace Restoration of Light (HWPL) had joined forces with the city of San Jose to beautify the community and the parks of San Jose.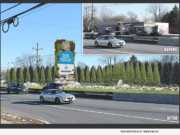 eNewsChannels NEWS: -- The Township of Pennsauken, New Jersey, in public private partnership with Catalyst Experiential, will bring some much needed green space back to the heavily commercial Pennsauken corridor in the form of two Community Landmarks, a Clocktower on Route 38 and a Monument on Marlton Pike. More than 70% of the land along Route 38 and 70 is zoned commercial, and commercial land can be 85% "impervious" - meaning concrete and asphalt as opposed to landscaping and greenery.
eNewsChannels NEWS: -- RMA has revealed the international deal-making that was required to secure an Amazon (NASDAQ: AMZN) distribution center as the anchor for the new Portland Industrial Park in Deltona, Florida. RMA's economic development and real estate project management team brokered the deal between DOT Properties headquartered in Australia; Seefried Industrial Properties, the developer for Amazon; and the City.
eNewsChannels NEWS: -- NotaryCam the pioneering leader in online notarization and original provider of mortgage eClosing solutions, today announced that it has been approved by the Michigan Department of State to provide both eNotary and remote online notarization (RON) services to the more than 113,000 notaries public registered in the state.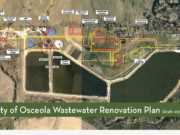 eNewsChannels NEWS: -- The Osceola City Council has approved a schedule for taking bids on construction of the updated wastewater treatment facility. A recent pre-bid meeting brought in a handful of interest, but with design and budgeting finalized, the City is now able to open the call for bids to contractors interested in undertaking the project.