Home
Tags
City and County Government
Tag: City and County Government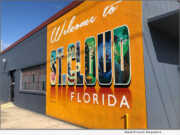 eNewsChannels NEWS: -- The award-winning economic development firm, RMA (rma.us.com) is proud to announce they have been hired by the City of St. Cloud, Florida for professional consulting services to help execute the CRA 5-Year Strategic Implementation and Financing Plan. Drafted by RMA and approved in February 2022, this plan provides a structured and proactive approach to guide redevelopment in the 706-acre CRA district, with the goal of attracting private investment.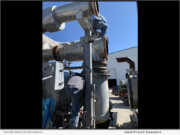 eNewsChannels NEWS: -- Mayor Patrick Collins, members of the Cheyenne City Council, Cheyenne Chamber of Commerce, Encore Green Environmental and Wyoming's Carbon Asset Network (CAN) have jointly announced a celebration of commitment to work on "Climate Wellness through Soil Health" Friday, April 22, 2022 at the Cheyenne Botanical Gardens, 3 p.m.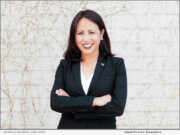 eNewsChannels NEWS: -- Avenu Insights & Analytics (Avenu) recently announced the addition of Rachelle Arizmendi as one of the company's Government Industry Advisors. Rachelle joins Avenu as a native Californian with a life-long career in serving the public sector and numerous leadership positions.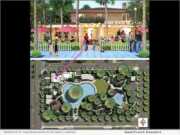 eNewsChannels NEWS: -- The Pompano Beach CRA has announced a Request for Proposal (RFP) for a Master Operator to renovate the historic McNab House and garage, construct a new kitchen, improve the surrounding area for outdoor dining, and design the dining program. The nationwide search invites commercial real estate professionals, with their restaurateur partners, and professional restaurant operators to submit proposals.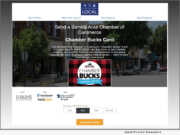 eNewsChannels NEWS: -- In pandemic years 2020 and 2021, more than 100 of Yiftee's almost 400 communities who use its Community eGift Card platform ran dedicated gift card grant or bonus programs to benefit their small businesses, helping them stay afloat. Who were the "hometown heroes" that sponsored these programs during tough times, and continue to do so?
eNewsChannels NEWS: -- With a welcome from Scottsdale Mayor David Ortega and President of the Black Chamber of Commerce Arizona Robin Reed, the Minority Business Accelerator Program, in collaboration with the Millionaire Mastermind Academy, kicked off on March 8, welcoming more than 40 women-owned small businesses, Thinkzilla Consulting Group announced today.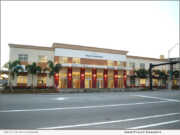 eNewsChannels NEWS: -- The award-winning economic development firm, RMA (rma.us.com) is proud to announce they have been hired by the City of Wilton Manors for the WiltonNext project, a real estate / market analysis and branding strategy for the commercial corridors in the city.
eNewsChannels NEWS: -- As the U.S. Senate continues to discuss voting rights amid national efforts to disenfranchise voters, the new Lincoln County Board of Elections will vote Wed. Jan. 19, 2022 on whether to close all polling places except one. A coalition of voting rights activists will present a petition to the board at 3:30 p.m. Jan. 19, and a press conference will follow. The petition drive was coordinated by the Georgia Coalition for the People's Agenda (The Peoples Agenda) among others.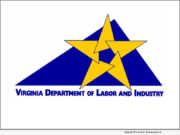 eNewsChannels NEWS: -- Commissioner C. Ray Davenport announced today that Hitachi Energy in Bland, Virginia has been reapproved as a Virginia STAR Worksite under the Virginia Department of Labor and Industry's Virginia Occupational Safety and Health (VOSH) Voluntary Protection Programs (VPP), the program's highest level of recognition. The facility was honored with their first Certificate of Recognition issued on March 12, 2011.
eNewsChannels NEWS: -- Amarillo travelers will soon have more options that feature the Mile-High City, Denver, Colorado as Southwest Airlines, in conjunction with Rick Husband Amarillo International Airport, has announced new non-stop service to Denver International Airport (DEN).