Home
Tags
City and County Government
Tag: City and County Government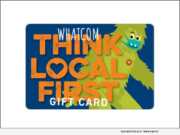 eNewsChannels NEWS: -- As communities strive to help their local businesses weather the pandemic storm, Yiftee has grown to more than 270 Community eGift Cards across the United States and executed 74 "Buy-One-Get-One" programs. These programs enlist entire communities in purchasing eGift Cards that can only be spent at local businesses, where the card buyers also receive free bonus gifts for their own
eNewsChannels NEWS: -- The City of Pompano Beach Parks and Recreation Department has enhanced the Sergeant Kip Jacoby Park with a new all-inclusive playground that features equipment that will encourage side-by-side play for all children.
eNewsChannels NEWS: -- It's been a year since the manufacturing industry was hit by the COVID-19 crisis forcing businesses to get creative to manage their workforce assets. In April of 2020, the rural Clarke County, Iowa's unemployment rate jumped from 3.4% to 11.8%, and more than 100,000 workers across the state were displaced, laid off, or simply let go when businesses had to close their doors, says Clarke County Development Corporation (CCDC).
eNewsChannels NEWS: -- The City of Fresno has been a leader in ushering wireless connectivity in the central valley and has opened its doors to the deployment of 5G. The City of Fresno, together with XG Communities created a transparent process in order to push forward the deployment of small cells for all carriers.
eNewsChannels NEWS: -- AMI Expeditionary Healthcare along with three partnering organizations - the University of Wisconsin - La Crosse, the Department of Health Services and the La Crosse County Health Department - welcomed Rep. Ron Kind, on March 23, as he toured a COVID-19 vaccination site that has distributed more than 2,000 doses since its opening on March 9.
eNewsChannels NEWS: -- AMI Expeditionary Healthcare (AMI) will be providing comprehensive, independent, and turnkey operation management for The State of Louisiana as they fight the surge of COVID-19 positive cases during this public health emergency.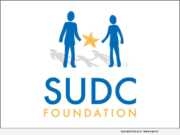 eNewsChannels NEWS: -- The Sudden Unexplained Death in Childhood (SUDC) Foundation thanks Alabama, Arizona, Arkansas, Florida, Georgia, Hawaii, Idaho, Indiana, Kansas, Louisiana, Massachusetts, Mississippi, Missouri, Montana, Nebraska, Nevada, New Hampshire, New Mexico, North Dakota, Oklahoma, Oregon, Pennsylvania, South Carolina, Tennessee, Vermont, Washington, West Virginia, Wisconsin and Wyoming for making statewide proclamations declaring March 2021 as SUDC Awareness Month.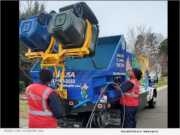 eNewsChannels NEWS: -- Since the pandemic struck last year, many businesses have struggled to stay afloat and others unfortunately, have had to close their doors. But Trash Can Cleaning USA, a HUB-certified North Carolina company, has not been one of them. It's managed to flourish in times of economic uncertainty, and that's mostly due to its service offering - a unique way to keep customers' trash and recycle cans clean.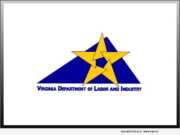 eNewsChannels NEWS: -- Commissioner C. Ray Davenport announced today that Printpack in Williamsburg, Virginia, has been approved as a Virginia STAR Worksite under the Virginia's Occupational Safety and Health (VOSH) Voluntary Protection Programs (VPP), the agency's highest level of recognition for excellence in safety and health management systems.
eNewsChannels NEWS: -- Amarillo is leading the way in getting the COVID-19 vaccine to the public. According to online data from covidactnow.org, the Amarillo metro area is among the top metro areas in the nation in COVID-19 vaccinations.