Home
Tags
Digital Mortgage
Tag: Digital Mortgage
eNewsChannels NEWS: -- Mid America Mortgage, Inc. (Mid America) announced today that it has completed the transition of its servicing operations to its newly-formed in-house servicing department. As of November 4, 2019, Mid America's national servicing portfolio, will be managed by an internal staff of approximately 40 employees located in the firm's Addison, Texas headquarters.
eNewsChannels NEWS: -- FormFree has teamed up with LexisNexis Risk Solutions to help lenders intelligently pre-fill the Universal Residential Loan Application (Form 65/1003) for mortgage applicants. The combined solution significantly reduces the amount of information a consumer must manually input.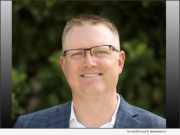 eNewsChannels NEWS: -- OpenClose, an industry-leading multi-channel loan origination system (LOS) and digital mortgage fintech provider, announced that it added technology veteran Chris Olsen to help further expand its sales department. Chris holds the newly created position of vice president of sales engineering.
eNewsChannels NEWS: -- FormFree today announced it has appointed former Fannie Mae Strategic Business and Relationship Manager Christy Moss, CMB as director of partner relationships. In her role at FormFree, the 30-year mortgage industry veteran will strengthen and grow industry partnerships and cultivate internal talent as leader of the company's strategic sales team.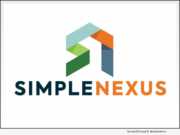 eNewsChannels NEWS: -- SimpleNexus, developer of the leading digital mortgage platform for loan officers, borrowers and real estate agents, today announced it has been ranked among the fastest-growing companies in the state by both Utah Business and Utah Valley BusinessQ magazines. SimpleNexus was named a top Emerging Company on Utah Business Magazine's Fast 50 list and was honored by Utah BusinessQ as a UV50 winner.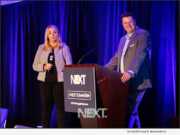 eNewsChannels NEWS: -- NEXT Mortgage Events LLC, creator of events for women mortgage executives, has announced that Capsilon, a provider of mortgage automation software, has been voted Best in Show for its presentation of Capsilon Digital Underwriter at the technology showcase at #NEXTSUMMER19, the women's executive mortgage summit that took place on Aug. 18-19, 2019.
eNewsChannels NEWS: -- Digital mortgage platform provider Maxwell announced their strategic partnership with Integra to offer seamless, bi-directional integration with Integra's EPIC Loan Origination System.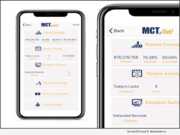 eNewsChannels NEWS: -- Mortgage Capital Trading, Inc. (MCT), a leading mortgage hedge advisory and secondary marketing software firm, debuted a new MCTlive! mobile application at its MCT Exchange client conference last Friday. The app enables secondary marketing managers to review reporting, manage loan pipelines, and conduct whole loan trading from the convenience of their mobile phone.
eNewsChannels NEWS: -- FormFree today announced that company Founder and CEO Brent Chandler will be a featured panelist at Source Media's fourth annual Digital Mortgage Conference, which will take place September 23-24, 2019, at the Wynn Las Vegas.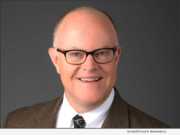 eNewsChannels NEWS: -- ReverseVision, the leading provider of technology and training for the Home Equity Conversion Mortgage (HECM) industry, announced that Jeff Birdsell, vice president of professional services has been named a recipient of the 2019 HousingWire (HW) Insiders Award. Now in its fourth year, the Insiders Award program recognizes "operational all-stars" within the housing industry who have been vital to their employer's success.