IRVINE, Calif. /eNewsChannels/ -- The Maple Conservatory of Dance announces the Summer 2013 Senior and Junior Ballet Intensives Program. Auditions are scheduled on Sunday, February 24, 2013 at the Conservatory's studio at 1824 Kaiser Avenue, Irvine, CA.
NEW YORK, N.Y. /eNewsChannels/ -- The Pit Stop Players, a twelve-member instrumental ensemble composed of veteran Broadway pit musicians, will present its third annual 'Snapshots' concert on Monday, February 11, 2013, at 7:30 p.m., at the Leonard Nimoy Thalia at Peter Norton Symphony Space, 2537 Broadway at 95th Street.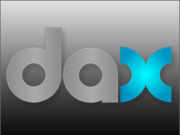 CULVER CITY, Calif. /eNewsChannels/ -- DAX LLC and its parent company, Sample Digital Holdings LLC, announce today that the United States Patent and Trademark Office has issued a patent for 'a system and method for media content collaboration throughout the media production process,' as U.S. Patent No. 8,218,764.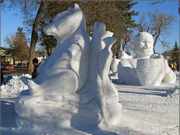 ELY, Minn. /eNewsChannels/ -- The 20th annual Ely Winter Festival runs from Feb. 1 to the 10th in the northern Minnesota tourist city known for its local beauty and wilderness. The volunteer Board has announced a celebratory, expanded schedule of events with something for all ages and interests taking place over the Festival's 10-day period for 2013.
MILL VALLEY, Calif. /eNewsChannels/ -- ArteQuesta launches its Israeli Masters Collection, announces Rayah Levy and Jessica Jacobson, co-founders of ArteQuesta. This collection is the culmination of a decade of work to gather and preserve historically significant art works by Israeli Master Artists during Israel's emergence as the Jewish state.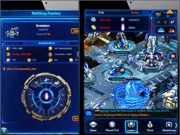 NEW YORK CITY, N.Y. /eNewsChannels/ -- Digiarty Software today is proud to announce that 'Space Settlers' - the first and adventurous multiplayer online Sci-Fi game for iOS based iPhone, iPad and iPod touch is now available on app store. Upon the release of this online real-time strategy game, intrepid Sci-Fi gamers can embark on numerous Mecha combats and venturesome legion wars on iPhone or iPad (iOS).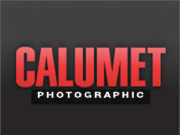 LOS ANGELES, Calif. /eNewsChannels/ -- Calumet Photographic is proud to host this exceptional exhibit that offers deeply personal work from photographers exploring new themes: 'Five Views' represents recent work by five emerging photographers in the gallery of Calumet's Hollywood store located at 1135 N. Highland Ave. The exhibit begins January 8 and runs through February 8, 2013.
MILL VALLEY, Calif. /eNewsChannels/ -- ArteQuesta co-founders Jessica Jacobson and Rayah Levy today announced the long-awaited launch of ArteQuesta.com, the company's intuitive new web portal featuring museum-quality artworks and collections.
WILMINGTON, Del. /eNewsChannels/ -- On December 16, 2008, The News Journal, Wilmington, Delaware's largest local newspaper, ran a cover story with headline: Urban fiction author pleads guilty to drug trafficking: 10 counts could get the Wilmington man life in prison. This story was about Mustafaa As-Salafi, the author of 'Family Tiez' (ISBN: 978-0976224310 paperback; Level V Publishing), an underground, nationwide, bestselling novel that chronicles the story of a large-scale, illegal drug distribution enterprise in the Tri-State area.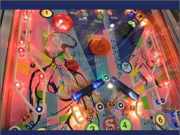 ALAMEDA, Calif. /eNewsChannels/ -- The Pacific Pinball Museum (PPM) welcomes the public to experience pinball with a European flair. Play a game on the newest addition to their exciting collection of more than 80 playable games: a 1967 Rally West Club. This game marks the one resident of their collection not produced in the United States.