DETROIT, Mich. /eNewsChannels/ -- Online magazine SoulTracks and soul music fans around the world are taking action to support soul music, one of the most revered forms of music in the world. From Motown to Memphis, from James Brown to Jill Scott, 'soul music' is the sound of our lifetime.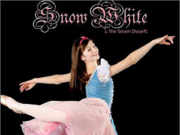 IRVINE, Calif. /eNewsChannels/ -- Maple Youth Ballet presents the enchanting adaptation of 'Snow White' to Orange County dance audiences. Conceived by award-winning choreographer and Artistic Director Charles Maple, this unique production is sure to transport families to a 'fairytale world of magic, drama and romance.'
HARRISBURG, Pa. /eNewsChannels/ -- On Friday, Feb. 15, at 2:30 p.m., Loren Weisman will be delivering 'The State of The Record Deal in 2013: Myths vs. Reality' at the 17th Annual Millennium Music Conference (MMC) in Camp Hill, Pa. Weisman will discuss a great deal of the behind the scenes activity and what is really going on as regards what it really takes to thrive in today's music business.
LOS ANGELES, Calif. /eNewsChannels/ -- Creating a fine art exhibit for Mojave National Preserve Artists in Residence program requires reflection, introspection, and then interpretation because artists have to develop a thematic from 1.6 million acres of visual communities and millenniums of history. Make it a Father and Son assignment that projects one voice, and the possibilities grow exponentially.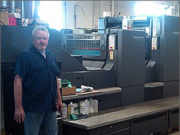 NORTH HOLLYWOOD, Calif. /eNewsChannels/ -- In a move signaling an expansion of its commercial printing business, The Harman Press has re-located from its longtime address in Hollywood to a larger facility at 6840 Vineland Avenue, North Hollywood, and added personnel to its executive roster.
SAN FRANCISCO, Calif. /eNewsChannels/ -- Atlanta-born John Waguespack will unveil three new art works - 'Spring Forward,' 'Red Sea at Dawn' and 'Black Alaskan Waters' - which beautifully illustrate his broad range of artistic styles at Spotlight on Art for Trinity School Feb. 4-9.
TAMPA, Fla. /eNewsChannels/ -- The magisterial 'collaboration' over half a lifetime between historian Dumas Malone and his subject, Thomas Jefferson, is the basis for William G. Hyland Jr.'s compelling book, 'Long Journey with Mr. Jefferson' (ISBN: 9781612341972). Malone, the courtly and genteel historian from Mississippi, spent 38 years researching and writing the definitive biography of the man who 'invented the United States of America.'
ATLANTA, Ga. /eNewsChannels/ -- The new Audition Rush mobile 'app' is now available exclusively on iTunes app store, allowing actors, dancers, models and musicians to receive details on upcoming auditions and castings. Developed by talent industry veteran Tharwat Abdul-Malik the app expedites the job-matching process by matching aspiring talent with the latest auditions and castings relevant to their skills and location.
ASHEVILLE, N.C. and ANAHEIM, Calif. /eNewsChannels/ -- The Bob Moog Foundation (BMF) will celebrate the indelible nature of the synthesizer pioneer's legacy at the 2013 NAMM Show in Anaheim, Calif. Beginning on January 24, NAMM attendees will have opportunities to see and hear demonstrations of vintage Moog instruments and explore rarely seen archival material from the Bob Moog Foundation Archives.
COLUMBUS, Ohio /eNewsChannels/ -- A major press conference held Nov. 28, 2012 revealed that the Columbus NAACP and the Minority Media Community Collaborative (MMCC) are both outraged at Time Warner Cable's continuous refusal to provide local minority programming. Evidence of this blatant disregard is Time Warner Cable's refusal to carry Bounce 23 TV and Azteca Columbus TV, two broadcasters dedicated to serving the African American and Hispanic populations.