ARDEN, N.C. /eNewsChannels/ -- NEWS: In celebration of Mountain Home Care's 10th anniversary observance of November's National Family Caregiver Awareness Month, Lana Wilde found it difficult, if not impossible, to choose only one dual role caregiver to receive the company's 'Caregiver Leadership Award.' That's why, in an informal, family-style reception themed 'Caregivers are Everyday Heroes,' the company's owner and founder awarded each caregiver.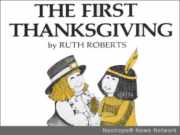 LOS ANGELES, Calif. /eNewsChannels/ -- NEWS: It's never too early in your child's development to talk turkey - to teach them the meaning of the Thanksgiving holiday - and Ruth Roberts Music is making it fun with the release of 'The First Thanksgiving,' a collection of sing-along songs, all newly digitized and available on iTunes.
FLAT ROCK, N.C. /eNewsChannels/ -- NEWS: A unique opportunity for grieving teenagers, using the assistance of horses in group therapy, will be held on two consecutive Saturdays, October 19 and October 26, 2013. The camp, hosted at Cantrell Farm in Mills River, N.C. is offered by the Heart Songs Program at Four Seasons Compassion for Life.
SACRAMENTO, Calif. /eNewsChannels/ -- NEWS: California IVF Fertility Center and RESOLVE, the National Infertility Association, are sponsoring Sacramento's first Walk of Hope, on Sept. 21, 2013. The Walk of Hope aims to build connections and offer encouragement for the 7.3 million Americans struggling with infertility.
MIAMI, Fla. /eNewsChannels/ -- NEWS: Many people think it is about time that a children's book was published that has the ability to skillfully instill positive and inspirational values. Whilly Bermudez has stepped-up to the plate with his latest book entitled, 'WB and The 10 Good Things.' For children ages 5-8, this is a 'feel-good' book that parents will enjoy sharing with their kids.
LONDON, U.K. /eNewsChannels/ -- NEWS: UKmarriageVisa, a full service immigration consultancy specializing in UK fiancee, unmarried partner and spouse visas, today announced that the latest High Court judgment on the UK Border Agency (UKBA) financial requirement for partners and spouses of British citizens and legal permanent residents is affecting UK settlement visa applications made after 5 July 2013.
LONDON, U.K. /eNewsChannels/ -- NEWS: According to UKmarriageVisa, a full service immigration consultancy specializing in U.K. family immigration with an emphasis on U.K. fiancee, partner and spousal visas, 'The new financial requirements introduced by the UK Border Agency (UKBA) are creating misery for thousands of couples seeking to reunite in the U.K.'
ASHEVILLE, N.C. /eNewsChannels/ -- If helping a grieving child makes one's heart sing, then tune into this opportunity to help children and teens. Join the Heart Songs program of Four Seasons Compassion for Life as its Asheville Checkpoint kicks off its first Bear Buddy drive to benefit Buncombe families June 1-30, 2013.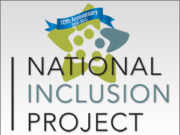 CHARLOTTE, N.C. /eNewsChannels/ -- The National Inclusion Project, co-founded by entertainer Clay Aiken, is pleased to announce it is one of 10 recipients for 2013 of Neotrope's annual J.L. Simmons Non-Profit PR Grant award. With this commitment, Neotrope(R) will provide public relations and cause-marketing support to the National Inclusion Project over the next year.
NEW YORK, N.Y. /eNewsChannels/ -- NEWS Apr 15, 2013: According to Marriage Visa Help (MarriageVisaHelp), a global visa consultancy specializing in family immigration, two important changes have recently been made by the UK Border Agency which will affect those applying for a UK spouse visa, UK fiancee visa, UK unmarried partner visa and other family visas under the settlement category.