Home
Tags
Global Aid and Disaster Relief
Tag: Global Aid and Disaster Relief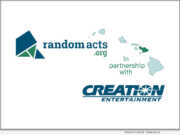 eNewsChannels NEWS: -- In response to the Maui Wildfires that took place in Hawai'i on August 8, 2023, Creation Entertainment is partnering with Random Acts to help raise funding for rebuilding efforts in Maui. Random Acts is announcing a fundraising goal of $25,000 USD in disaster recovery to rebuild and support. Creation Entertainment, Jensen Ackles, Jared Padalecki, and Misha Collins will match all donations until the $25,000 goal is reached.
eNewsChannels NEWS: -- For more than 40 years, Scientology Volunteer Ministers have responded to natural and manmade disasters. And this year was no exception. The year had no sooner started than a massive mudslide devastated Quito, Ecuador.
eNewsChannels NEWS: -- In a country as prone to cataclysm and disaster as Pakistan, some might say there is not much you can count on except bad news. But Perwaiz Hasan and the Scientology Assist Team are the exception to that rule.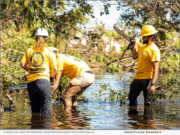 eNewsChannels NEWS: -- Scientology Volunteer Ministers continue their response in Southwest Florida to help those still struggling to recover from the worst storm to hit the area since 1935. When Hurricane Ian rampaged through Southwest Florida with 155 mph winds, it left devastation in its wake, killing at least 102 and creating economic havoc.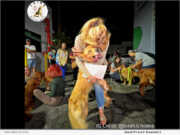 eNewsChannels NEWS: -- hina Rescue Dogs, a 501(c)(3) organization, committed to rescuing and saving dogs from the slaughterhouses, meat trade, abuse, and neglect in China, has rescued into the U.S. the first large shipments of dogs from China following the Center for Disease Control and Prevention (CDC) dog ban.
eNewsChannels NEWS: -- In response to unprecedented flooding in Pakistan, described by the UN as a climate catastrophe, Scientology volunteers continue providing urgently needed supplies and health care in their outreach to affected communities.
eNewsChannels NEWS: -- Responding to catastrophic floods that have left a third of the country submerged, a team of Scientology volunteers including doctors and other medical personnel are providing relief.
eNewsChannels NEWS: -- Pacific Engineering Inc. (PEI) has joined forces with United Help Ukraine (UHU), Gaithersburg, MD to take a small, but critical step to provide much-needed care to Kharkiv's sick and wounded. PEI is honored to make a contribution to UHU by donating a truck-mounted Rapid On Demand - Portable Medical Platform (ROD-PMP™) to provide emergency medical assistance in Ukraine.
eNewsChannels NEWS: -- Seven years ago this month, a 7.8 magnitude earthquake devastated Nepal. A Scientology Volunteer Minister led rescue workers, Scouts and volunteers who arrived from across the world on a mission to save lives. Sharma acted as interpreter for Los Topos, the famous Mexican search and rescue team.
eNewsChannels NEWS: -- At an open house at the Church of Scientology Amsterdam earlier this month, held in commemoration of World Civil Defense Day, Volunteer Minister Jan-Maarten Kruijt introduced those attending to the Scientology Volunteer Ministers program. He shared how he and a Christian priest worked together to help Uganda communities overcome challenges and increase sustainability.