Home
Tags
Grocery and C-Store
Tag: Grocery and C-Store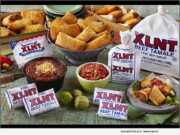 eNewsChannels NEWS: -- XLNT Foods, the oldest continuously operating Mexican food brand in the United States, is no stranger in the supermarket aisle. It's been producing small batch tamales and chili con carne with the same authentic recipe since 1894, but knows its marketing could benefit from more variety.
eNewsChannels NEWS: -- Boomi Coffee, the widely recognized beverage brand, introduces the Araku Boomi Instant Coffee to promise unique aroma and flavor to coffee lovers. If you just want to enjoy a delicious cup of coffee without the hassle of brewing it yourself or spending $5 at a coffee shop, your wait is over and you must try Araku Boomi Instant Coffee.
eNewsChannels NEWS: -- SIMEK'S has been a holiday tradition for generations, so while this holiday season may feel different, it doesn't have to taste different. SIMEK'S has compiled their favorite holiday recipes using both their Premium Meatballs and All-Natural Lasagnas.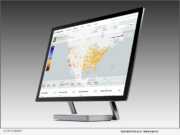 eNewsChannels NEWS: -- Today, Datasembly announced a major rebranding to reflect the software company's evolution, becoming the world's leading provider of data tools for hyper-local, real-time product transparency. The rebranding is a top to bottom redesign of the company's website, logo, graphics, communications, and correspondence, aimed at modernizing and conveying their product solution for CPGs, brands, and retailers.
eNewsChannels NEWS: -- 2020's stunning events have made e-commerce more important than ever for local businesses who want to succeed, and the innovative new grocery ecommerce platform, Hoppon, can help in a very exciting way.
eNewsChannels NEWS: -- Mealtime just got better for you... and your community. Women-owned, family-favorite brand, SIMEK'S, is on a mission to deliver quality products that make mealtime easier, while also giving back to local communities, further expanding in the Northeast with Hannaford.
eNewsChannels NEWS: -- As Covid-19 lockdowns expanded this year, Singing Dog Vanilla saw grocery sales of its Pure Vanilla Extracts rise along with the public's enthusiasm for home baking. But they were surprised that demand also increased for their Alcohol Free Pure Vanilla Flavor, a product usually consumed by people avoiding alcohol in their diet.
eNewsChannels NEWS: -- Hoppon announces a newly launched hyperlocal app and online grocery and food marketplace for shopping online. With the era of COVID, many shoppers are having trouble getting groceries, for example. Using an online marketplace for the Chicagoland area, shoppers can discover new shops and order it for pickup or delivery.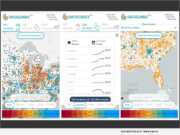 eNewsChannels NEWS: -- Datasembly is providing real-time insight into product pricing and availability data for retailers across America. The COVID-19 pandemic has created a landscape requiring retailers to focus on challenges posed by increased competition, omnichannel execution and contactless data acquisition.
eNewsChannels NEWS: -- Life is about to get a little wild and crazy, fun and tasty, at the base of Steamboat Springs! WildPlum, a community centered eatery, grocer and spirits destination, that brings elevated goodness to the mountain community of Steamboat Springs, will kick off the 4th of July in high style, offering wine, spirits, pizza and ice cream specials.