HOUSTON, Texas -- MHIT Business Services, Inc. - the parent company of MyDoctorsChat - a fully scalable, HIPAA compliant enterprise mobile telemedicine software solution for doctors, patients and healthcare organizations believes that the evolution of telemedicine technology offers improved access to healthcare and provides new, sophisticated opportunities for healthcare providers to address their patients' unique healthcare needs.
SAN FRANCISCO, Calif. -- EPIC Insurance Brokers and Consultants, a retail property, casualty insurance brokerage and employee benefits consultant, announced today that Managing Principal Dana Liedel, Senior Vice President Suzanne McGarey and Senior Vice President Lydia Rivera have been included in Employee Benefit Adviser's list of the 25 Most Influential Women in Benefit Advising.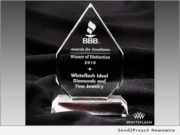 HOUSTON, Texas -- Whiteflash Inc., top tier retailer of ideal diamonds and fine bridal jewelry, was honored this week by the Better Business Bureau for excellence in quality control, customer satisfaction and community service. Named a 2016 Winner of Distinction from among all the retail jewelers in the greater Houston area, Whiteflash has now received high honors from the BBB for twelve consecutive years and maintains an A+ rating.
HOUSTON, Texas -- Paragon Pools of Texas is the winner of the 2016 BBB Pinnacle award. Over the 9 years in business, Paragon Pools has become one of the elite pool builders in Houston. From humble beginnings, the 3 owners, Leo Kleiweg, David Pavlesic, and Dan Pavlesic, have taken great pride in their quality end product.
NEWS: (HOUSTON, Texas) Ascende, an EPIC company, announces that Ascende Retirement Director Rob Massa is speaking at the Gulf Coast Symposium. Massa will speak on 'The Intersection of Health Care and Retirement' on Thursday, May 12 at 9 a.m. at the NRG Center in Houston, Texas.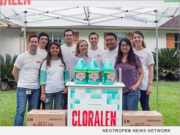 NEWS: (HOUSTON, Texas) One Houston family was pleasantly surprised when employees of AlEn USA, the manufacturers of CLORALEN(R) Regular Bleach, showed up at their home to donate bleach for deep cleaning of their property devastated by the flood.
NEWS: (HOUSTON, Texas) In collaboration with Smith Bits - A Schlumberger Company, Sharewell HDD Services announces its new Gemini HDD product line of ultra-premium pilot hole bits and hole-opener cutters. Available in both milled tooth and tungsten carbide, these new products are the result of Sharewell HDD's significant underground experience combined with the advanced technology and bit design expertise of Smith Bits.
NEWS: (HOUSTON, Texas) Victory Packaging and Move For Hunger are proud to announce their continued partnership in 2016, to help fight hunger and provide much-needed food to local food pantries across the United States. As a proud partner of the national hunger-relief organization for the past four years, Victory Packaging supports Move For Hunger's efforts to reduce food waste and fight hunger.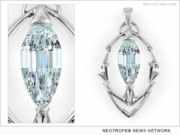 NEWS: (HOUSTON, Texas) Whiteflash Inc. announce that they have been selected to host the historic Esperanza Diamond in Houston, Texas on its cross-country tour of American Gem Society (AGS) member stores. The one-of-a-kind diamond will be on display in the Whiteflash Houston jewelry store in Sugar Land Town Square February 3-7, 2016.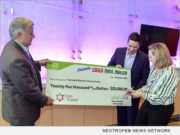 NEWS: For the third consecutive year, AlEn USA join forces with Curing Children's Cancer Fund and donates $25,000 to provide financial support for some of the country's leading pediatric cancer researchers.