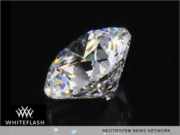 NEWS: Whiteflash Inc., top tier retailer of ideal diamonds and fine bridal jewelry, announced this week that it is adding High Definition 360 degree video to their website for their in-house loose diamonds.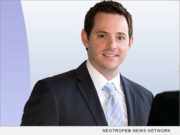 HOUSTON, Texas /eNewsChannels/ -- NEWS: Center of Reproductive Medicine has announced Dr. John R. Crochet, Jr., has been named as a 'Rising Star' - an honor bestowed to only 2.5 percent of physicians in Texas. Rising Stars are an elite subset of Super Doctors, an already distinguished listing of top doctors, all of whom are featured in the July 2015 issue of Texas Monthly.
HOUSTON, Texas /eNewsChannels/ -- NEWS: Renowned international jeweler, Brian Gavin Diamonds, introduces its newest luxury collection, Brian Gavin Yellow(TM), a line featuring certified fancy yellow diamonds set in left or right hand ring settings. These beautiful diamonds are set in platinum, 18K white gold or 14K white gold.
HOUSTON, Texas /eNewsChannels/ -- NEWS: Arbitration hearings have been scheduled for May 8, 2015 and May 13-15, 2015 regarding breach of contract, defamation and fraud claims for at least $131,081.21 filed against American International Industries, Inc. ('American'; OTC:AMIN / OTCMKTS:AMIN), and its CEO, Daniel Dror, by Scott Wolinsky, a former director of American, and Maria T. Wolinsky, his wife.
HOUSTON, Texas /eNewsChannels/ -- NEWS: For the second consecutive year, AlEn USA joins forces with Curing Children's Cancer Fund and donates $25,000 to provide financial support for some of the country's leading pediatric cancer researchers.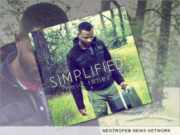 HOUSTON, Texas /eNewsChannels/ -- NEWS: Houston's pop music artist Mic Tunez (pronounced 'Mike Tunes') announces the debut of his first acoustic album, released September 21, 2014. The 'Simplified' project was recorded in the world-class Wire Road Studios where renowned music artists record such as Grammy(R) Award Winner Beyonce', India Arie and Wiz Khalifa.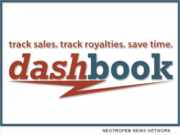 HOUSTON, Texas /eNewsChannels/ -- NEWS: Financial Softworks, LLC today announced release of their latest enhancements to DashBook Royalty Pro, and it makes creation and distribution of royalty reports cover the broad range needs of many different businesses. Although DashBook could upload reports to Box and Google Drive before, the new support for local synchronizing folders provides complete flexibility in choosing a preferred cloud service.
HOUSTON, Texas /eNewsChannels/ -- NEWS: Texas-based Whiteflash Inc., the internationally acclaimed retailer of ideal cut hearts and arrows diamonds and engagement rings, announced this week a new promotion on the social networking site Pinterest. In celebration of recently becoming an authorized retailer for top jewelry designer Mark Schneider, Whiteflash will be giving away a fabulous Mark Schneider Designs Infinity Engagement Ring to one lucky 'pinner.'
HOUSTON, Texas /eNewsChannels/ -- NEWS: Cogent Technology Group, Inc. announced today that YEP Energy has engaged Cogent to implement YEP Energy's utilization of Cogent's Sales Commission Manager software service to support its growth of natural gas sales in California and other states. Their SCMOnline solution provides a means of managing the residual sales commissions that flow as ongoing streams of compensation to their independent brokers and sales agents.
HOUSTON, Texas /eNewsChannels/ -- NEWS: Whiteflash Inc., internationally acclaimed retailer of ideal diamonds and designer engagement rings, announced today a new promotion on the wildly popular social networking site Pinterest. In celebration of recently becoming an authorized retailer for top jewelry designer Tacori, Whiteflash will be giving away a fabulous Tacori fashion necklace to one lucky 'pinner.'