eNewsChannels NEWS: -- RelyCircle networking app offers small-businesses a Pay-Per-Sale digital advertising platform vs Pay-Per-Click by Google and Pay-Per-Impression by Facebook. The free "RelyCircle Business" app helps small-business owners gain new customers by requesting, tracking and incentivizing referrals from their existing customers.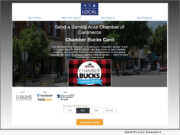 eNewsChannels NEWS: -- In pandemic years 2020 and 2021, more than 100 of Yiftee's almost 400 communities who use its Community eGift Card platform ran dedicated gift card grant or bonus programs to benefit their small businesses, helping them stay afloat. Who were the "hometown heroes" that sponsored these programs during tough times, and continue to do so?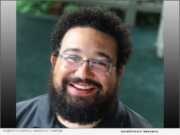 eNewsChannels NEWS: -- For the first time, Turrem is proud to help customers purchase citation packages that benefit local small business owners. Turrem, a Western Massachusetts-based web design and SEO agency, provides quality manual citation services.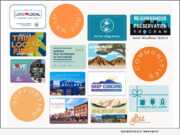 eNewsChannels NEWS: -- Yiftee, Inc., a leader since 2012 in local business eGift Cards, celebrates having implemented over 200 Community eGift Card Programs across the United States. Consumers, corporations, schools, hospitals and other organizations showed their heartfelt support of small business by buying millions of dollars' worth of cards that can only be spent in their local communities.
eNewsChannels NEWS: -- 2020's stunning events have made e-commerce more important than ever for local businesses who want to succeed, and the innovative new grocery ecommerce platform, Hoppon, can help in a very exciting way.
eNewsChannels NEWS: -- Hoppon announces a newly launched hyperlocal app and online grocery and food marketplace for shopping online. With the era of COVID, many shoppers are having trouble getting groceries, for example. Using an online marketplace for the Chicagoland area, shoppers can discover new shops and order it for pickup or delivery.
TIPP CITY, Ohio /eNewsChannels/ -- NEWS: Ohio based Bash Foo, a digital marketing agency, today announced that it will be opening the Bash Foo Entrepreneurial Center spring 2014. The Entrepreneurial Center, to be located at 140 E. Broadway Ave., represents an unprecedented local commitment by the company to expand and nurture small business activity in Tipp City and the surrounding area.
FARMINGTON, Utah /eNewsChannels/ -- GoDavis announces the launch of their new and improved website GoDavis.biz. This site, focused on Davis County, Utah, offers consumers a centralized place to search for and find local businesses and services. Additionally, consumers are able to read about local upcoming events, entertainment and even search classifieds.