Home
Tags
Illinois Business
Tag: Illinois Business
eNewsChannels NEWS: -- Music Theater Works will present "Ragtime" at the North Shore Center For The Performing Arts In Skokie (9501 Skokie Blvd, Skokie, IL 60076) from October 29, 2021 through November 7, 2021 being the third production of the 2021 Season.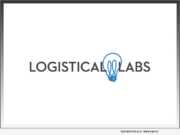 eNewsChannels NEWS: -- Logistical Labs, creator of innovative technology that takes the complexity out of shipping, announced today the release of their updated user interface for their LoadDex product. The new version will showcase a simpler design and a more user-friendly approach, with the same features as the previous version but now with more functionality including quick access to search history, batch rating, and a much smoother quoting workflow.
eNewsChannels NEWS: -- The International Trade Council announced this week that fashion startup Balodana has been chosen as a finalist for its prestigious 2021 Go Global Awards. This global competition celebrates the companies that are driving the economy forward through their innovations, technologies and strategies.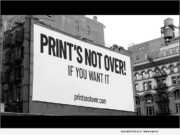 eNewsChannels NEWS: -- Is print cool or old school? According to the Productivity Network LLC, a Chicago-based print production company, it's a little of both and that's a good thing. In business for one year, the team at the Productivity Network is positive that print's not just sexy, it's downright hot.
eNewsChannels NEWS: -- Today, Swift Homes announced a partnership with iHeartMedia on a multiplatform marketing campaign across multiple markets in the United States to help build awareness of Swift Homes' benefits and seller-friendly offerings that are available to consumers who are looking for real estate advice and services.
eNewsChannels NEWS: -- 3161-3163 Monroe Family Fellowship Chicago IL and NewNegro Media announce a Plaque Dedication Ceremony at 3161-3163 Monroe, September 5, 2021, to celebrate the tenants 70-year anniversary. All families are invited, tickets are $30 and children under 12 free.
eNewsChannels NEWS: -- The Global Leadership Network, host of the annual Global Leadership Summit (globalleadership.org/summit), for people committed to developing their leadership skills to ignite positive transformation wherever they live and work, has announced the Global Leadership Summit on August 5-6, 2021.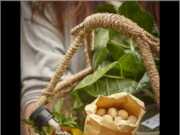 eNewsChannels NEWS: -- The Australian Macadamia industry released research that reveals that almost 50% of consumers globally now value finding peace and quiet in everyday life as the key to a happy mind. Conversely, only 25% globally said occasional big experiences and milestones make them happy.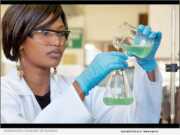 eNewsChannels NEWS: -- Associated Colleges of Illinois (ACI), the Illinois Community College Board (ICCB) and the Illinois Board of Higher Education (IBHE) were awarded a $25,000 planning grant to conduct research and develop an implementation plan to help more community college transfer students earn bachelor's degrees at ACI-affiliated colleges and universities.
eNewsChannels NEWS: -- NationDigital.io is now a Social Enterprise venture of the EveryLibrary Institute, NFP, a non-partisan library-focused 501(c3) organization dedicated to the future of libraries and literacy across the globe. This acquisition will allow us to expand what we're able to offer you!