Home
Tags
Illinois Business
Tag: Illinois Business
eNewsChannels NEWS: -- What started out as a small family project for three teenagers concerned for their grandparents' safety during quarantine has taken off with the launch of COVID-19 Wristband, LLC. Kenna Royce, 17, and her two younger brothers, Hayden and Colby, launched an innovative effort to help others communicate and encourage safe social distancing practices during the pandemic.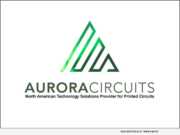 eNewsChannels NEWS: -- Dr. Christopher Kalmus, President of Aurora Circuits, announced early today that Aurora Circuits will produce printed circuit boards for ventilator manufacturers at no cost. To speed the manufacture of ventilators, organizations are invited to contact Aurora Circuits to start the process of acquiring circuit boards for the cost of shipping only.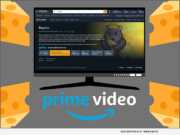 eNewsChannels NEWS: -- Aaron Ozee, celebrity author of the bestselling children's book, "Regulus" (ISBN: 978-1387010790), has officially launched the Regulus movie on Amazon Prime entertaining families on COVID-19 "lockdown."
eNewsChannels NEWS: -- In the face of the COVID-19 crisis, many food producers are scrambling to find food production spaces that meet unprecedented, rapidly evolving needs. To fulfill those needs, Amped Kitchens announced it will move ahead with plans to open its new Chicago location - providing best-in-class food-safe, sanitized and fully-permitted production spaces for up to 64 food producers.
eNewsChannels NEWS: -- Garage Door Repair Solutions Chicago, a specialist in the garage and its door repair, installation, and maintenance, launched a garage door opener service for customers in the Chicago area. The garage door opener service will deal with one of the most important parts of the garage door.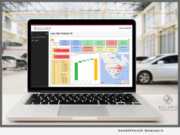 eNewsChannels NEWS: -- The rise of COVID-19 is one of the most disruptive forces in recent memory, note Aclaró. Regardless of where you live, the coronavirus is changing nearly every element of modern-day life, whether that is social distancing, the omission of handshakes, and even the purchase of bulk goods for a sustained quarantine.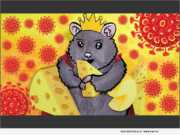 eNewsChannels NEWS: -- Aaron Ozee, celebrity author of the bestselling children's book, "Regulus" (ISBN: 978-1387010790), has chosen to debut the Regulus movie, ahead of the July 25, 2020 release date, for a limited duration to entertain those who have been subjected to lockdown during the COVID-19 pandemic.
eNewsChannels NEWS: -- The President of the National Association of Buffalo Soldiers and Troopers Motorcycle Club (NABSTMC), Nathan 'Motown' Mack has proclaimed March 14, 2020 their National Day of Service, whereby, all 118 Chapters, including their Chapter in South Korea, shall provide community service in their local communities.
eNewsChannels NEWS: -- Indian Prairie School District (IPSD) 204 has selected the industry-leading Synergy® Education Platform by Edupoint® Educational Systems for its K-12 student information and learning management needs. The district's cloud-hosted Synergy solution will include Synergy Student information System, Synergy Assessment, Synergy MTSS, Synergy Special Education, and Synergy Analytics.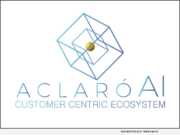 eNewsChannels NEWS: -- Aclaró AI, the game-changing Fintech built on sophisticated artificial intelligence technology, recently announced SAM (Sales AI multiplier) Sales and SAM Service products for its dealers and retail partners. These new tools let Aclaró A.I. dealer clients better retain customers, increase service revenue, and maximize sales.