Home
Tags
International Business
Tag: International Business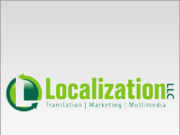 BOSTON, Mass. /eNewsChannels/ -- Mr. Ray Michaels, founder of Localization, LLC, has recently announced that the sluggish economy has forced companies to look into Canadian, European, Asian and South American markets and while they are working on that French pronunciation, managers now come to Localization, LLC Translation Services for translation and language support.
WASHINGTON, D.C. /eNewsChannels/ -- Mallam Mukhtar Abubakar Tafawa Balewa, Senior Special Adviser to Nigeria's President Goodluck Jonathan to Travel to USA in December With World Women Trade Fair Nigeria Women Entrepreneurs, the National Poverty Eradication Program (NAPEP) and the Federal Capital Territories Social Development Officials led by Honorable Oloye Olajumoke Akinjide, Minister of State Federal Capital Territories.
BRASILIA, Brazil /eNewsChannels/ -- With strong economic growth (7.5 percent per annum), a large and robust domestic market and a stable democracy, Brazil is a thriving market for foreign investors. President of the political consulting firm Arko Advice and founder of the online intelligence service Brazilian Intelligence, Dr. Murillo de Aragao says, 'In 29 years of business relationships with foreign investors, I have never witnessed the current level of interest in investing in Brazil.'
BUSHKILL, Pa. /eNewsChannels/ -- U.S.-based Billioninvest Corporation helps U.S. and Russian businesses to work together. Comprised of American economists, accountants and managers, its team clearly understands the value of intellectual synergies between the U.S. and Russia. It helps small businesses with document management and economic modeling for partnering between U.S. sellers and Russian buyers.
LOS ANGELES, Calif. -- The Women of Africa Marketplace debuts in Vienna, described as Europe's Cultural Capital, to be held from July 30 through August 15, 2010 at the beautiful Danube Island in Vienna. California based World Women Trade Fair announced today that it has chosen the 'Afrika-Tage-Wein,' a popular social and cultural event, to launch the first Women of Africa Marketplace; theme: Promoting African Women Economic Empowerment through Trade.