Home
Tags
Movies and Filmmaking
Tag: Movies and Filmmaking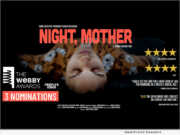 eNewsChannels NEWS: -- "Night, Mother," the "hybrid" feature film from Executive Producer Sheila Houlahan, is an Official Nominee of the 2022 Webby Awards in the following 3 Virtual and Remote Categories: Media & Entertainment, Technical Achievement, and Best Audience Integration.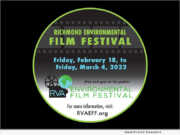 eNewsChannels NEWS: -- The Richmond Environmental Film Festival (RVA EFF) announces its 12th annual showcase of over 20 free local and national films selected to raise awareness of environmental issues and offer solution-oriented messages of hope that inspire action towards promoting planet health and environmental justice.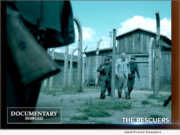 eNewsChannels NEWS: -- Each year, the United Nations sets aside January 27 as International Holocaust Remembrance Day. This day marks the liberation in 1945 of the Auschwitz-Birkenau death camps where between 1.1 and 1.5 million people died, most of them Jews. But while we remember those who perished in the Holocaust, let us also honor those who put their own lives on the line to rescue thousands destined for that fate. Scientology Network's "Documentary Showcase" features two films that pay tribute to unsung heroes who saved thousands from dying in Nazi death camps.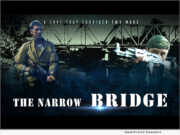 eNewsChannels NEWS: -- GI-Films announces: What is really going on in Eastern Europe between Russia and Ukraine is the subject of a new movie "The Narrow Bridge" just released on Amazon Prime. Written and produced by Mirza Davitaia, and produced by GI-Films, "The Narrow Bridge" is about a young artist who must take up arms to defend Ukraine.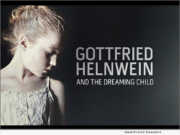 eNewsChannels NEWS: -- Scientology Network's Documentary Showcase marks International Holocaust Remembrance Day by airing "Big Sonia" and "Gottfried Helnwein and the Dreaming Child." The UN set aside January 27, the anniversary of the 1945 liberation of Auschwitz-Birkenau, as International Holocaust Remembrance Day.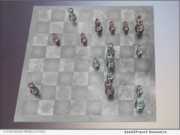 eNewsChannels NEWS: -- A Magnus Carlsen chess brilliancy that wrapped up his successful 2016 World Chess Championship match defense has been minted by Citrusw00d Productions on the OpenSea non-fungible token (NFT) marketplace.
eNewsChannels NEWS: -- 13 Fanboy LLC announces: After 12 years without a "FRIDAY THE 13TH" film, fans are hungry for new blood. Enter Deborah Voorhees (yes, that is her real name), star of "FRIDAY THE 13TH part 5," and director of the October 22, 2021 horror film "13 FANBOY."
eNewsChannels NEWS: -- 3Films Entertainment has made an official disclosure, confirming that star actress and writer Hera Anderson will play the leading role in their highly anticipated LGBT short film "The Black Rose." At the helm of the production of the LGBT short film "The Black Rose" is Alexander Kurbonov as the Production Manager. Also boarding as the director is Sinan Yalvac.
eNewsChannels NEWS: -- "Impolite Boys," a dark comedy film that depicts the life of Peter and John, two unbearable young boys who struggle as they can to survive the adversities of New York life, is now available on Apple TV, VUDU, Google Play and Amazon. "Impolite Boys," written, produced, and directed by Hamado Ouedraogo, is punctuated with provocative gags, intrigues, a fascinating hypocrisy and jealousy of a stepmother.
eNewsChannels NEWS: -- Los Angeles-based, Sri Lankan filmmaker, Lakpathy Wijesekara's latest feature film "Free By Noon" starring John Eisen, Raechel Wong, Justine Herron and Melissa Howell will be theatrically released in Los Angeles from October 15 to October 21, 2021 at the Laemmle theater in Glendale.