Home
Tags
Movies and Filmmaking
Tag: Movies and Filmmaking
eNewsChannels NEWS: -- 13 Fanboy LLC announces: After 12 years without a "FRIDAY THE 13TH" film, fans are hungry for new blood. Enter Deborah Voorhees (yes, that is her real name), star of "FRIDAY THE 13TH part 5," and director of the October 22, 2021 horror film "13 FANBOY."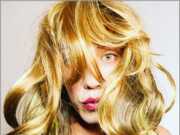 eNewsChannels NEWS: -- 3Films Entertainment has made an official disclosure, confirming that star actress and writer Hera Anderson will play the leading role in their highly anticipated LGBT short film "The Black Rose." At the helm of the production of the LGBT short film "The Black Rose" is Alexander Kurbonov as the Production Manager. Also boarding as the director is Sinan Yalvac.
eNewsChannels NEWS: -- "Impolite Boys," a dark comedy film that depicts the life of Peter and John, two unbearable young boys who struggle as they can to survive the adversities of New York life, is now available on Apple TV, VUDU, Google Play and Amazon. "Impolite Boys," written, produced, and directed by Hamado Ouedraogo, is punctuated with provocative gags, intrigues, a fascinating hypocrisy and jealousy of a stepmother.
eNewsChannels NEWS: -- Los Angeles-based, Sri Lankan filmmaker, Lakpathy Wijesekara's latest feature film "Free By Noon" starring John Eisen, Raechel Wong, Justine Herron and Melissa Howell will be theatrically released in Los Angeles from October 15 to October 21, 2021 at the Laemmle theater in Glendale.
eNewsChannels NEWS: -- Award-winning Toastmaster Jeff Rector, of Toastmasters International District 52, invites film industry professionals and film enthusiasts to secure their VIP All-Access Passes to the Festival Screenings, Red Carpet Events, Parties and Closing Night Dinner & Gala Awards Show. The Burbank International Film Festival (BIFF) is proud to celebrate its 13th anniversary in the "Media Capital of the World."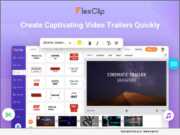 eNewsChannels NEWS: -- PearlMountain, a multimedia software development company, has introduced a powerful trailer maker solution within its FlexClip video creation platform. With just a few clicks, anyone can craft captivating and professional trailers for any need.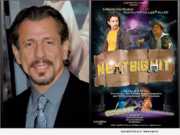 eNewsChannels NEWS: -- To his knowledge, it hasn't been done before, but that doesn't scare Zak Lee Guarnaccia, actor/stuntman, and executive producer at LightRow Pictures, a subsidiary of Light Row Ranch, LLC. In fact, it excites him. Audiences are hungry for something new and he's ready to deliver with "The Next Big Hit," a martial arts musical comedy, set to come out fighting in 2022.
eNewsChannels NEWS: -- For nearly two years, the indie documentary, "Christians in the Mirror," produced by Joshuacord, Inc. and In Altum Productions, streamed on Amazon Prime before it was removed without warning or explanation. Its producers want to know why.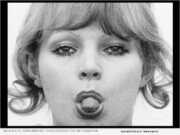 eNewsChannels NEWS: -- The Museum of Sex (MoSex) proudly announces details about its summer exhibition, "Erotic Content & the Mainstream 1960 till Today." This exhibition, a presentation of media examining how erotic content has permeated mainstream culture since the 1960s, will be on view at the Museum of Sex (233 Fifth Avenue) starting June 4, 2021.
eNewsChannels NEWS: -- LanDan Consulting announces Oberon Theatre Ensemble's "Smartphone Shorts" (Brad Fryman, Artistic Director). An evening featuring short films created during Oberon's Smartphone Workshops. The films were shot exclusively on smartphones as the ensemble negotiated its way through the pandemic.