Home
Tags
Movies and Filmmaking
Tag: Movies and Filmmaking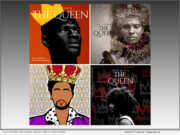 eNewsChannels NEWS: -- The Best Script Award - London selected "My Father The Queen" as the winner of the Best LGBT Screenplay during their Autumn 2022 competition. The screenplay was written by filmmaker Lisa N. Alexander, owner of PrettyWork Studios. It is her first feature work.
eNewsChannels NEWS: -- DigitalSelf®, Gil Green and 305 Films are pleased to announce their partnership to present the 9th annual Vibes Basel. DigitalSelf is the Title Sponsor for Vibes Basel, under the creative direction of Gil Green, at Art Basel at Supercar Rooms Miami on Friday, December 2, 2022.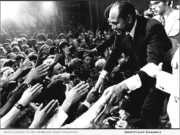 eNewsChannels NEWS: -- "Bridging the Divide: Tom Bradley and the Politics of Race" reveals the life and legacy of the first African American mayor elected in a major American city, with an overwhelmingly white majority, and will be broadcast on PBS SoCal on Thursday, October 6 at 8:30 p.m., Our L.A. announced today. The encore presentation of the award-winning documentary is being released during another historic Los Angeles mayoral race occurring now. It is also available on PBS.org, and on PBS and World Channel's Saturday Playlist Initiative on race.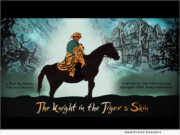 eNewsChannels NEWS: -- A new animated film "The Knight in the Tiger's Skin" by Mirza Davitaia, of GI-Films, will be released in the Laemmle Theater on October 7, 2022. This is the first adaptation of the medieval poem by Shota Rustaveli.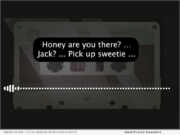 eNewsChannels NEWS: -- Jack Grandcolas, Pebble Beach, California, lost his wife on flight 93 on 9/11/2001 and shares his story and the actual final call on an answering machine message from her. In this animated video from YouTuber Kipp Berdiansky and his channel, "Heroes of War," the viewer can listen to this message and see how that day unfolded and how it has affected him to this day.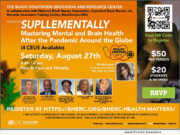 eNewsChannels NEWS: -- The Black Hollywood Education Resource Center (BHERC) is proud to welcome an incredible lineup of Films, Filmmakers and Healthcare Professionals to the stage of speakers for our 28th Annual Film Festival and First Annual Health Conference: "SUPLLEMENTALLY": Mastering Mental and Brain Health After the Pandemic Across the Globe: Recovery, Healing, Hope, Reimage, taking place August 27, 2022, Cinemark 18 & XD, 6081 Center Drive, Los Angeles and virtually.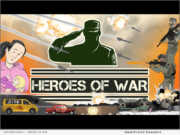 eNewsChannels NEWS: -- Kipp Berdiansky, a 57-year-old engineer from Silicon Valley, traveled to Poland in May to interview Ukrainian soldiers and refugees. He subsequently had Ukrainian illustrators, animators and voice-over freelancers animate the story for a new YouTube channel called "Heroes of War."
eNewsChannels NEWS: -- An independent African-American filmmaker with a relentless pursuit of the truth and justice, Jean Adam, Jr., has produced a stunning documentary that makes a powerful case: an Alabama white woman has been unjustly imprisoned for 30 years.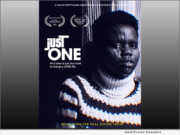 eNewsChannels NEWS: -- One single encounter with the police can change a young person's life forever - especially children of color. "A Black or Brown child acting out at school or having a bad day can very quickly find themselves enmeshed into two very broken systems," says filmmaker and PrettyWork Creative CEO, Lisa N. Alexander.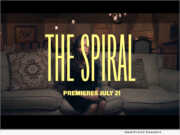 eNewsChannels NEWS: -- A $500 or $1,000 unplanned expense is enough to send an ALICE (Asset Limited, Income Constrained, Employed) family spiraling according to a report by Bankrate. Education Based Housing, a Houston nonprofit that serves ALICE families and communities knows this to be true. It partnered with Cypress creative agency, PrettyWork Creative to produce a docudrama to show situations real families face and expand the national conversation on ALICE families.