Home
Tags
Movies and Filmmaking
Tag: Movies and Filmmaking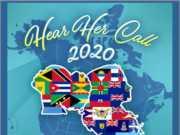 eNewsChannels NEWS: -- Conch Shell Productions - in collaboration with Milton G. Bassin Performing Arts Center at York College - will present the second annual HEAR HER CALL CARIBBEAN-AMERICAN WOMEN'S THEATER FESTIVAL 2020 Thursday March 5 - Saturday March 7, 2020.
eNewsChannels NEWS: -- Women and the Vote NYS announces that a new initiative, timed to coincide with the 19th Amendment Centennial, is being launched to develop a mobile-friendly online database with interactive map of gravesites across New York State of the suffragists who worked tirelessly to bring about women's right to vote.
eNewsChannels NEWS: -- Aaron Ozee, the author of the bestselling children's book, "Regulus" (ISBN: 978-1387010790), has announced the development of the Regulus movie has wrapped two months ahead of schedule. Bizarros Studio, the animation group responsible for having purchased the "Regulus" film rights, coordinated production on the Regulus movie from their official headquarters located in the city of Bogota, Columbia
eNewsChannels NEWS: -- Producer/Director Victoria Marie of "Gray is The New Blonde," an award-winning and inspiring documentary about the outdated views and attitudes towards women with gray hair has perfectly captured the current zeitgeist of women worldwide owning their beautiful gray hair. The movie, which has already won 3 awards, will have its world premiere on Jan. 23, 2020 in Los Angeles, California.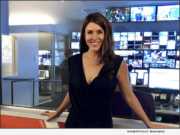 eNewsChannels NEWS: -- The Creativity Coach, Lauren Wallett has opened the Business School for Coaches with her inaugural 90 day accelerator program, Simply Irresistible, which teaches coaches and VA's how to create multiple irresistible offers that keep clients coming back for more.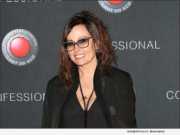 eNewsChannels NEWS: -- Kimball Entertainment is a full-service Entertainment Co. based in Beverly Hills, California. Founder Keri Ann Kimball has found a unique way to bring her relationships and assets to this multidimensional company by integrating a strategic coaching team in house at Kimball Entertainment.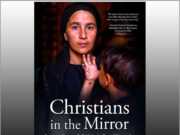 eNewsChannels NEWS: -- "Christians in the Mirror," a first-of-its-kind independent documentary produced by Joshuacord, Inc. and In Altum Productions, takes a hard look at how America and the West have not been very involved in the global persecution of Christians. The producers say they're creating a social media marketing plan for this indie film that interviews Christians from the Middle East, Africa and Asia.
eNewsChannels NEWS: -- Aaron Ozee, the author of bestselling children's book, "Regulus" (ISBN: 9781387010790), has sold the production rights from his notable creation to a prominent stop-motion animation studio that will adapt "Regulus" into an unorthodox theatrical feature.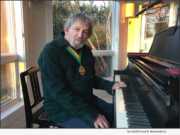 eNewsChannels NEWS: -- "Music to My Years, Life and Love Between the Notes" (ISBN: 978-0983655039) by film and TV composer and conductor Artie Kane won the 2019 Readers' Favorite Gold Medal in the Non-Fiction and Music/Entertainment category at the annual Reader's Favorite awards held on November 23, 2019 at the Regency Hotel Miami.
eNewsChannels NEWS: -- Producers Steve Barnett, Gabriel Vasquez, and Alan Powell, and Executive Producer Corby Pons, announce the start of principal photography on the inspiring original musical "A WEEK AWAY" scheduled for nationwide theatrical release in 2020.