Home
Tags
Music and Recording Industry
Tag: Music and Recording Industry
CHICAGO, Ill. /eNewsChannels/ -- NEWS: The Jeff Fest Arts and Music Festival features something for everyone from dancers to musicians, actors and artists, and a hands-on community paint project. The three-day festival kicks off Friday, July 26 through Sunday, July 28, 2013. Located on the grounds of Jefferson Memorial Park on Chicago's Northwest side, Jeff Fest has become one of Chicago's most highly anticipated neighborhood music festivals of the summer.
CHICAGO, Ill. /eNewsChannels/ -- Jeff Fest Arts and Music Festival is pleased to announce its three-day musical lineup and headliners including Dot Dot Dot, Magic Box and the Michael McDermott Band. Jefferson Memorial Park's lush green lawn and ball fields transform into a giant backyard for all to enjoy over the course of the three-day festival from July 26 - 28, 2013.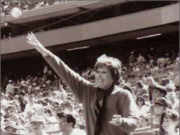 LOS ANGELES, Calif. /eNewsChannels/ -- Whatever holiday pops up on your calendar, two things are always true: kids are happy about it and the late Ruth Roberts wrote kids' music to help you celebrate it.
LOS ANGELES, Calif. (SEND2PRESS NEWSWIRE) — Hearing great songs in an up-close-and-personal setting is common in music-friendly towns like Nashville, but Hollywood is not to be outdone as Genghis Cohen presents a special Monday evening "songwriter's round" on March 18 featuring Jane Bach, Sandra Piller, Kaela Gardner, and Kyle Megginson. "We love this location for [...]
DETROIT, Mich. /eNewsChannels/ -- Online magazine SoulTracks and soul music fans around the world are taking action to support soul music, one of the most revered forms of music in the world. From Motown to Memphis, from James Brown to Jill Scott, 'soul music' is the sound of our lifetime.
HARRISBURG, Pa. /eNewsChannels/ -- On Friday, Feb. 15, at 2:30 p.m., Loren Weisman will be delivering 'The State of The Record Deal in 2013: Myths vs. Reality' at the 17th Annual Millennium Music Conference (MMC) in Camp Hill, Pa. Weisman will discuss a great deal of the behind the scenes activity and what is really going on as regards what it really takes to thrive in today's music business.
HOLLYWOOD, Calif. (SEND2PRESS NEWSWIRE) — Sandra Piller, performer of hit songs including "Days Like These" and "Love Goes On," joins four noted artists in a special performance on Wednesday, February 13, at the M Bar in Hollywood. In observance of Valentine's Day, all numbers on the evening program will be love songs. The event is [...]
ASHEVILLE, N.C. and ANAHEIM, Calif. /eNewsChannels/ -- The Bob Moog Foundation (BMF) will celebrate the indelible nature of the synthesizer pioneer's legacy at the 2013 NAMM Show in Anaheim, Calif. Beginning on January 24, NAMM attendees will have opportunities to see and hear demonstrations of vintage Moog instruments and explore rarely seen archival material from the Bob Moog Foundation Archives.
HOLLYWOOD, Calif. (SEND2PRESS NEWSWIRE) — Jane Bach, writer of hit songs for Reba McEntire, Jo Dee Messina and many others, joins four noted artists in a special performance on Wednesday, January 9, for the next Singer-Songwriter Night presented by the Los Angeles Women in Music at the M Bar in Hollywood. Hosted by hit songwriter/performer [...]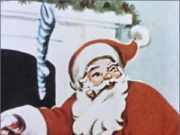 LOS ANGELES, Calif. (SEND2PRESS NEWSWIRE) — Christmas time is family time and many an old-fashioned yuletide celebration will have several generations gathered around the fireplace to sing songs of the season. Extending that tradition, Ruth Roberts Music presents a collection of family-friendly songs on the album "Christmas Songs That Tickle Your Funny Bone," now available [...]