Home
Tags
Music and Recording Industry
Tag: Music and Recording Industry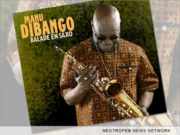 WASHINGTON, D.C. /eNewsChannels/ -- NEWS: The Oracle Group International debuts its Publishing Division with the acquisition of the memoir of Cameroonian born international jazz legend Manu Dibango to be released on December 1, 2015. To support the publication of this endeavor, Manu Dibango will embark on a U.S. Tour scheduled to coincide with the release of this book.
NEW YORK, N.Y. /eNewsChannels/ -- NEWS: New York's The Pit Stop Players, a fourteen-member instrumental ensemble composed of veteran Broadway pit musicians, will present 'Bolling Night,' an evening of music by the legendary Claude Bolling, plus pieces by other composers who combine jazz and classical idioms. The event will take place February 9, 2015, at 7:30 p.m., at the Leonard Nimoy Thalia at Peter Norton Symphony Space.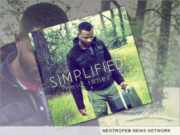 HOUSTON, Texas /eNewsChannels/ -- NEWS: Houston's pop music artist Mic Tunez (pronounced 'Mike Tunes') announces the debut of his first acoustic album, released September 21, 2014. The 'Simplified' project was recorded in the world-class Wire Road Studios where renowned music artists record such as Grammy(R) Award Winner Beyonce', India Arie and Wiz Khalifa.
ATLANTA, Ga. /eNewsChannels/ -- NEWS: Valiant Horizon is excited to announce the release of 'On The Move' - which is the first full-length album on Valiant Horizon by German electronica producer Marian. As evidenced by a number EDM recordings already produced, Marian is set to take off in today's quickly expanding electronica and dance music market. Inspired by multiple musical genres, he fits nicely in a number of spaces with his music including progressive house and minimal techno.
GWINNETT, Ga. /eNewsChannels/ -- NEWS: The Gwinnett Choral Guild (Guild) will present 'A Diminished Mass' by Scottish composer Alan A. Craig at Duluth First United Methodist Church on October 18, 2014. The performance places the traditional liturgical texts in a modern setting. Transporting the audience, the 40-member Guild will weave a rich choral tapestry with strings, and percussion.
NEW YORK, N.Y. /eNewsChannels/ -- NEWS: Of the terrifying statements a musician can hear, 'Your master recordings have been lost' has to rank among the most gut-wrenching. But that's exactly what occurred to the Buckeye Politicians after recording their album in 1975. It only took four decades to make good on the promise of their musical vision. 'Now they're back with the crunch of rock, the rhythms of soul music, and the punch of a horn section,' states their long-time manager, Herb Gart.
TIPP CITY, Ohio /eNewsChannels/ -- NEWS: When singer Caroline Glaser became a fan favorite on Season 4 of NBC's 'The Voice,' it was just the first step of many she hoped to take on a long, successful road in the indie music world. Now, two years on from the show, the young singer-songwriter from Saint Louis, Mo., will be releasing her second EP, 'Better Days. Vol. 2' on September 16.
LOS ANGELES, Calif. /eNewsChannels/ -- NEWS: With ten gospel-tinged jazz originals and four unique interpretations of traditional spiritual hymns, Isha Love's "Jars of Waters" is a tall refreshing glass to drink from. When the fingers of Isha Love glide across the piano, a dazzling cascade of melody rushes forth spraying the atmosphere like the mist from a waterfall.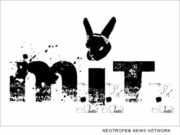 ATLANTA, Ga. /eNewsChannels/ -- NEWS: Valiant Horizon is excited to announce the release of 'Now' by German production duo M.I.T. (Men In Tuxedos) featuring U.S.-based DJ/producer/vocalist Terry Sartor. 'Now' is a striking club banger that is designed to please big room dance floors and EDM fans alike with its impressive electro-house sound from German EDM duo M.I.T. and get-the-party-started/fix-your-life-up lyrics delivered by Terry Sartor.
ATLANTA, Ga. /eNewsChannels/ -- NEWS: Atlanta's Valiant Horizon announces the forthcoming single from Valiant Artist Terry Sartor entitled 'Ready' - which was produced by up-and-coming German electronic musician Jerome Klark of the dance music unit M.I.T. The song is the first time that Sartor and Klark have worked together. 'Ready' is a striking EDM track obviously influenced by the dubstep genre.