Home
Tags
Non-fiction book
Tag: non-fiction book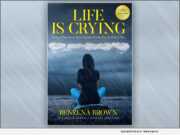 eNewsChannels NEWS: -- "Life is Crying" (ISBN: 978-1641119849) by Benzena Brown, recently received the Book Excellence Award Finalist - an international book awards' competition dedicated to recognizing independent and traditionally-published authors and publishers for excellence in writing, design and overall market appeal.
eNewsChannels NEWS: -- Author Brian J. Sheen's new book, "Relentless, Rescuing My Daughter from Scientology, an Illustrated Story," (ASIN B091P673ZX) is the struggle of a father and newly pronounced grandfather, attempting to get state and federal officials to preserve the sanctity of his family from the Church of Scientology, Quan Publications announced.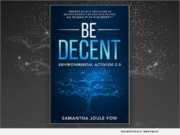 eNewsChannels NEWS: -- Author and activist Samantha Joule Fow, CEO of Denver-based Axiom Communications, Inc., has published a groundbreaking new book that reveals how anyone and everyone concerned about the environment can use green technology to help address everything from litter to extinction. "Be Decent: Environmental Activism 2.0" (ISBN: 978-1735682815) is available now.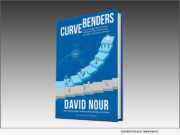 eNewsChannels NEWS: -- On the heels of his successful podcast of the same name, "CURVE BENDERS," Leadership Advisor and Executive Coach, David Nour will release his 11th book April 27, 2021 and offering leaders at a strategic crossroads insight on how to capitalize on their strategic relationships.
eNewsChannels NEWS: -- Launch Pad Publishing is releasing a groundbreaking new book about health, energy and longevity by biochemist, Registered Dietitian, sports nutritionist and formulation scientist Shawn Wells. The author's experiences overcoming a range of personal health battles led to the writing of the book, which supplements scientific research with his own personal experiences.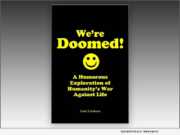 eNewsChannels NEWS: -- Azaria Press has released "WE'RE DOOMED! A Humorous Exploration of Humanity's War Against Life." Award-winning humor writer Scott Erickson turns his attention to the most humorous issue of our time: Humanity's impending self-destruction!
eNewsChannels NEWS: -- Procopius Canning, historian and creator of the scholarly award-winning web sites Timeline: Ancient Rome, and Gladiator: The Real Story, announces the publication of "ANCIENT BLACK CIVILIZATIONS MATTER: Sort of like Wakanda, only real!" (ISBN: 979-8696570037), a deeply researched popular survey history of Blacks and Black culture in the ancient classical world.
eNewsChannels NEWS: -- Virtualbookworm Publishing Inc. announces, "An Epic Odyssey of Madness and Mayhem" is the perfect way to describe 2020 - and the fitting title of a new essay collection by Carla Bastos.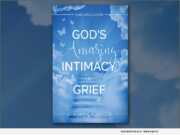 eNewsChannels NEWS: -- When Gina Marie Mordecki's daughter was raped and murdered, she prayed that her death would not be in vain. Her new book, "God's Amazing Intimacy in Grief" (ISBN: 979-8578563751), is the answer to that prayer. Mordecki's book is written to help heal the hearts of others who have experienced the tragic loss of a loved one.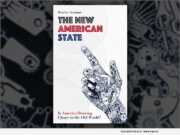 eNewsChannels NEWS: -- HC Publishing today announced that "The New American State" (ISBN: 978-1735716008), a book written by political scientist Dimitar Avramov that explains the changes in American politics and the Western form of government, has been made available to Amazon Kindle Unlimited subscribers.