Home
Tags
Opinion and Commentary
Tag: Opinion and Commentary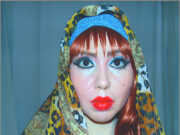 eNewsChannels NEWS: -- NYC Mayoral Candidate Cleopatra Fitzgerald says: "No One Is Above The Law." Lady Cleopatra asks: Courts, Judges, Attorneys or others in higher office to please put attention to the issues that need justifiable laws or alterations as history and the present shows there are tyrannical laws bringing about disruption and decline whereas prosperous laws deliver harmony and order.
eNewsChannels NEWS: -- According to New York City's Mayoral candidate, Cleopatra Fitzgerald, "National and international security are indispensable for the safety of citizens, tourists, immigrants and residents," and she's bringing some injustices to light. She knows that creating agencies, departments, sectors, industries and infrastructures are global governments' approach to developing coordination, but they don't always work.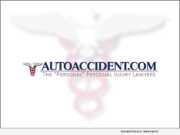 eNewsChannels NEWS: -- AutoAccident.com: With the unemployment rate at sky-high levels since the pandemic hit, many families are faced with difficult economic choices. For some that may mean having to choose between paying rent or continuing to pay for car insurance.
eNewsChannels NEWS: -- Michael Masterman, the founder of West Virginia-based technology company Extreme Endeavors, who spent 28 months isolated in Antarctica as the South Pole's American research station manager, is today offering a blog series of tips on how to preserve health, sanity and spirituality during today's coronavirus social distancing mandates.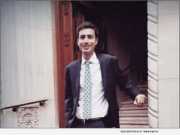 eNewsChannels NEWS: -- Fear not, we're going to get through this. Every time society has been tested, we've risen to the challenge, says Jordan Etem, founder of Jordan Etem Networks. We've experienced some major setbacks from unforeseen forces before. Coronavirus is a test on the healthcare system, locally, regionally, and nationally. It also is a test on responsiveness and response systems.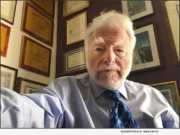 eNewsChannels NEWS: -- Dr. Don Harte, noted chiropractic activist and former Libertarian State Senate candidate, is "extremely concerned about unsubstantiated reports of flu deaths, along with lack of public health response to Chinese viral threat."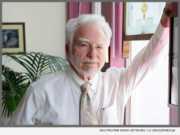 eNewsChannels NEWS: -- Dr. Don Harte, noted chiropractic activist and former Libertarian State Senate candidate, is "outraged by the dog-and-pony flu shot show during the recent Golden Globes awards. But it was entertaining, in a very weird way, including the shock and disgust of some of the intended victims, notably William Defoe."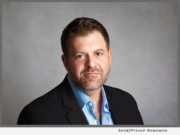 eNewsChannels NEWS: -- Brand Strategist and speaker Loren Weisman is asking people that when they answer what they did on their 2018 summer vacation -as far as marketing and promoting is concerned - to answer with being authentic, true and humble.
eNewsChannels NEWS: -- The type of fence that residential homeowners decide to use will not only play an essential role in the house's exterior design, but also provides one of the most basic human needs - protection. Capitol Fence and Deck of Austin, Texas shares their tips for homeowners to buy the right fence between wrought iron, chain link, or wood.
eNewsChannels NEWS: -- Kim Briesemeister, co-founder of Redevelopment Management Associates (RMA), recently spoke at the Smart Growth Partnership event in Fort Lauderdale addressing the best ways for city leaders to stay ahead of the trends that are affecting the global economy. The redevelopment expert and author of "Reinventing Your City" stressed the importance of concentrating on the changing retail environment and the growth of smart cities.