Home
Tags
Regional Events
Tag: Regional Events
eNewsChannels NEWS: -- Move For Hunger announced today that registration is open for the first-ever Charlotte Truck Pull, presented by MYMOVE. The event, in which teams of 5-10 will compete to see who can pull a moving truck 100 feet in the fastest time, will be held at Lenny Boy Brewing Co. (3000 South Tryon Street, Charlotte, NC, 28217) on Saturday, November 16 from Noon-4 p.m.
eNewsChannels NEWS: -- The Cultural Academy for Excellence (CAFE) fundraising affair will take place on Saturday, November 9, 2019. The CAFE 2019 Fundraising Gala is a black-tie affair that will feature headliner performances by world-acclaimed artists David Rudder, known as the Calypso King of the World, and Allison Hinds, aka the Queen of Caribbean Soca.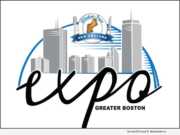 eNewsChannels NEWS: -- Gluten-Free New England, LLC presents their first Greater Boston expo on Sunday, October 27, 2019, 9 a.m.-3 p.m. at the Boston Marriott Burlington in Burlington, Mass. The event includes 75 gluten-free vendors as well as food trucks, cooking demos and educational seminars.
eNewsChannels NEWS: -- The influence of Saint Frances Cabrini, the first American citizen Saint, and her Missionary Sisters of the Sacred Heart has been felt in New Orleans since 1892. Besides the daily work of helping the unfortunate, Saint Cabrini established two orphanages, the larger of which became Cabrini High School in 1959.
eNewsChannels NEWS: -- Neurotech Reports, the publisher of the Neurotech Business Report newsletter, announced that 15 promising neurotechnology startups and early-stage firms will present at the 2019 Neurotech Leaders Forum in San Francisco, November 4-5. The 19th annual event-the most established in the industry-will also feature presentations and panel discussions on important issues confronting the neurotechnology industry.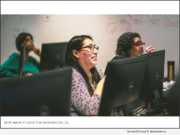 eNewsChannels NEWS: -- Local residents and nationally known digital inclusion leaders are celebrating National Digital Inclusion Week October 7 to 11. Though Washington, D.C. is a capital of innovation and technology, the District still struggles with a stark digital divide. Byte Back is a nationally recognized tech nonprofit that has led digital inclusion in the D.C. area for more than 20 years.
eNewsChannels NEWS: -- Susan G. Komen North Jersey, will be holding its MORE THAN PINK Wellness Expo on Sunday, October 6, 2019 at the Harborside Atrium in Jersey City from 12 p.m. - 4 p.m. This interactive health and wellness expo will offer attendees convenient access to education and critical health screening services, health/wellness exhibits, fitness/nutrition demonstrations, survivor support, a senior pavilion, medical information and genetic testing.
eNewsChannels NEWS: -- The Women2Women New Orleans panel will feature a dynamic discussion with Tina Meilleur, Founder of Design Your Success; Ingrid Rinck, Founder of Sensible Meals; Klassi Duncan, Director of Women's Business Resource Center for the Urban League of Louisiana; Amy B. Bakay, President of HR NOLA, and moderator Sarah Chamberlain, Founder and President of Women2Women.
eNewsChannels NEWS: -- On Friday, October 18, the U.S. Green Building Council (USGBC) Louisiana Chapter will host its fourth annual FORWARD Symposium on Sustainability at Tulane University's Lavin-Bernick Center, 29 McAlister Drive New Orleans from 7:30 a.m. to 4:30 p.m. This year's theme, Building a Stronger Louisiana by Nurturing the Next Generation of Sustainability Leaders, will bring green industry professionals from across the region together to discuss how to move the state towards a more sustainable and resilient future.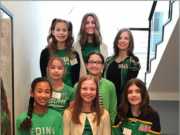 eNewsChannels NEWS: -- Fresh off a competitive community contest win, a team of young Edina women are investing their prize earnings in an event designed for teen girl athletes. The Her Next Play Edina Girls' Sports Summit will take place September 30, 2019 at Life Time Sport in Eden Prairie, Minn.