Home
Tags
Regional Events
Tag: Regional Events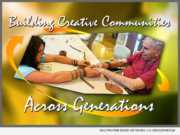 eNewsChannels NEWS: -- Creative Aging Network-NC is excited to announce its 2019 Creative Aging Symposium: Building Creative Communities Across Generations coming up April 30 from 9 a.m. to 3 p.m. at Bell Campus in Greensboro, the event will be repeated on May 1 during the same hours at the Harris Conference Center in Charlotte.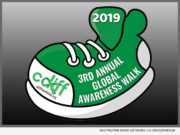 eNewsChannels NEWS: -- The C Diff Foundation announced today that registration is now open for the 3rd Annual Global C.diff. Awareness 2K Walks. The events, which will take place at the Morris A. Votee Park, Teaneck, N.J., Charlestown Township Park, Phoenixville, Pa., and Sims Park, New Port Richey, Fla., will be hosted by the C Diff Foundation on Saturday, May 18, 2019 from 8 a.m. - 12 p.m.
eNewsChannels NEWS: -- Mark your calendars now for the 7th Annual Tri-County Fair! June 13 through June 16: treat your family to wholesome entertainment at the Tri-County Fair. With all-new heart-pounding rides, carnival games, free family entertainment, great food, and much more. Admission and parking are free and it's happening on the campus of Christ Church in Rockaway, New Jersey.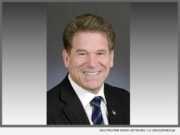 eNewsChannels NEWS: -- The German American Chamber of Commerce of the Midwest, Minnesota Chapter announced today that Mark Ritchie, former Minnesota Secretary of State, and current President of Global Minnesota, will speak at the Chamber's "Stern des Nordens" (Star of the North) Annual Gala on April 27, 2019 in the Hyatt Regency Ballroom in Bloomington.
eNewsChannels NEWS: -- San Francisco Personal Injury Attorneys, Rahman Law PC, are pleased to announce their repeat sponsorship of Walk San Francisco's annual Walk to Work Day. The event will take place Wednesday, April 10, 2019 between 7:30 a.m. and 10 a.m. Last year's event was the biggest ever.
eNewsChannels NEWS: -- "THE UNIVERSAL GRAIN. Game of Professionals. Society. The Last Chance" to be held on May 11, 2019 beginning at 10 a.m. ET, ALLATRA International announced today. This momentous event will be held at Georgia Aquarium, in the Oceans Ballroom in the city of Atlanta, Georgia, USA.
eNewsChannels NEWS: -- Mojave National Preserve is presenting "Earth Through Time: Providence Mountains and the Mojave National Preserve," a solo, mixed media exhibition of paintings, etchings and installation art at the Desert Light Gallery, Kelso Visitors Center, by nationally celebrated National Park Service Artist in Residence, Britney Penouilh.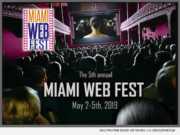 eNewsChannels NEWS: -- The 5th season of the Miami Web Fest and the Veteran Film Awards takes place May 2-5, 2019 at the Fillmore Miami Beach. The first of its kind in the state of Florida, this event showcases the best digital series from over 30 countries and also highlights the work of veterans.
eNewsChannels NEWS: -- The Pit Stop Players, the genre-defying instrumental chamber group composed of veteran Broadway pit musicians, will shed light on three new works at the DiMenna Center for Classical Music's Cary Hall, 450 West 37th Street, on Monday, May 13, 2019 at 7:30 p.m.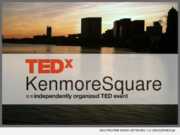 eNewsChannels NEWS: -- What do sharks, marathons, dizziness, and pornography have in common? These are just some of the topics that speakers will cover at the inaugural TEDxKenmoreSquare. For the past year, organizers have been curating the event, to be held at Hotel Commonwealth on April 5, 2019.