Home
Tags
Regional Events
Tag: Regional Events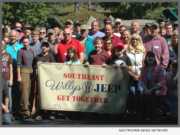 eNewsChannels NEWS: -- Old Willys Jeeps from 1941-1964 will be on display at the 2017 Southeast Willys Jeep Get Together including military, CJs, wagons, truck, and forward control. More than 30 Willys Jeeps will be on display representing originals, restorations and modified in varying conditions from "rust buckets to trailer queens."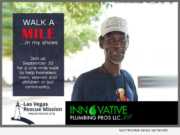 eNewsChannels NEWS: -- Most people know when they are going to get their next meal or where they are going to lay their head to sleep. That is not the case for over 9,000 homeless men, women and children in the community, says Innovative Plumbing Pros LLC who is partnering with the Las Vegas Rescue Mission and sponsoring the 6th Annual Walk a Mile in My Shoes event.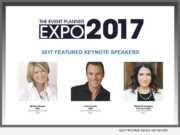 eNewsChannels NEWS: -- It's setting up to be their best event yet. The Event Planner Expo, hosted by EMRG Media, has already developed a reputation for being a premier events and hospitality tradeshow, but this year, they're taking it to another level. On October 4, 2017, keynote speaker, Martha Stewart, will talk about her road to success. The Expo is scheduled to take place at the Metropolitan Pavilion, 125 West 18th Street from 2 to 8 p.m.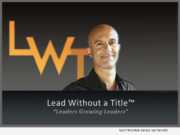 eNewsChannels NEWS: -- Lead Without A Title (LWT) offers more than just a training program or leadership class, it offers a method to achieve breakthroughs. LWT America is pleased to announce a four-day event, which will take place on October 2-5, 2017, in Jersey City at WorkSocial's premier training room. LWT is inviting business executives and members of senior leadership teams to a fun and interactive four-day workshop. It will be led by LWT Master Facilitator Danette Fenton-Menzies and Facilitator Shantanu Mohan.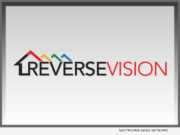 eNewsChannels NEWS: -- ReverseVision, Inc., the leading provider of technology and training for the Home Equity Conversion Mortgage (HECM) industry, will host its third annual user conference February 6-8, 2018, at the Kona Kai Resort and Spa on San Diego's Shelter Island.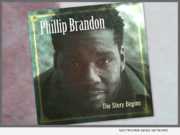 eNewsChannels NEWS: -- Springing forth following eight years of tours as "Narrator" with platinum selling rock band Trans-Siberian Orchestra to a feature role in the life story of Gospel legend BeBe Winans, "Born For This: The Musical," Los Angeles native singer-songwriter-actor Phillip Brandon now proudly unveils his debut CD, "The Story Begins," via a spectacular live launch performance Thursday, October 12 at The Colony Theatre in Burbank, California.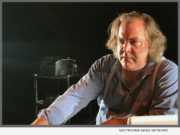 eNewsChannels NEWS: -- LanDan Consulting announces that Brad Fryman is taking on the role of Theo Van Gogh in the World Premiere play "Committed" by Natalie Menna and directed by Brock Harris for the Altruistic Theatre Company. "Committed" is a work of historical fiction about the last two days of Dutch filmmaker Theo Van Gogh's life before his murder.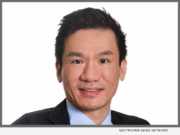 eNewsChannels NEWS: -- EPIC Insurance Brokers and Consultants, a retail property, casualty insurance brokerage and employee benefits consultant, announced today that Retirement Senior Associate Clay Ma will present at the Texas Total Rewards Conference on Friday, Sept. 15 at 8:30 a.m. at The Worthington Renaissance Fort Worth Hotel in Fort Worth, Texas.
eNewsChannels NEWS: -- The Pit Stop Players, the celebrated New York-based instrumental chamber ensemble composed of veteran Broadway pit musicians, will open their eighth season with "ABSOLUT COLLUSION," an all-Russian concert at Good Shepherd-Faith Presbyterian Church, 152 West 66th Street, on Monday, October 23, 2017 at 7:30 p.m.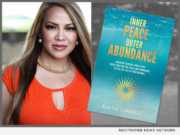 eNewsChannels NEWS: -- Motivational, informational and inspirational speaker and trainer Kim Ha Campbell, the author of "Inner Peace Outer Abundance" (ISBN: 978-1457556531; Dog Ear Publishing) is coming to Christ Family Church at Tradition Town Hall on September 12, 2017 for a book release party and speaking event.