Home
Tags
Regional Events
Tag: Regional Events
eNewsChannels NEWS: -- Professionals Guild today announced a Huge East Bay New Year's Eve Party for singles and couples at the San Ramon Marriott Grand Ballroom to welcome 2019. The party includes a live band, the Groove Doctors in the Grand Ballroom, DJ, Mike Westerman in a smaller ballroom, a big balloon drop at midnight and more.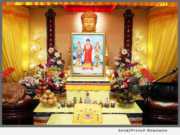 eNewsChannels NEWS: -- Amitabha Buddha is the Lord of Buddhism of the Western World of the Utmost Bliss, says True Buddha Dharma Center. According to the "Amitabha Sutra Expounded by the Buddha," this Buddha emits light that is unmeasurable and has a life that is unmeasurable. It is for those reasons, He is called the Amitabha Buddha.
eNewsChannels NEWS: -- Paragon BioTeck announces holiday event, "A Night to Remember," scheduled Friday, Dec. 7, 2018 from 5:30 - 8 p.m. in Eugene, Ore. The event delivers a magical night of holiday sights and sounds for the families of Pearl Buck Preschool.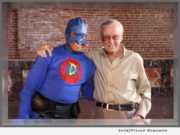 eNewsChannels NEWS: -- An evening of celebration will mark the 20th anniversary for DangerMan, America's Real Life Urban Super Hero at the Third Annual 2018 DangerMan Hero Awards, taking place on Saturday, December 8 at the California African American Museum (CAAM). During the affair, DangerMan will pay homage to his friend and recently departed mentor, comic book legend, Stan Lee.
eNewsChannels NEWS: -- Casita Maria Center For Arts & Education in partnership with Pregones Theater are proud to present "We Have Ire: Afro-Cuban in the United States." This exhibition and multi-disciplinary theater project will be produced by Cuban-American writer, performer, Doris Duke Artist and San Francisco resident Paul S. Flores, with collaborating Puerto Rican filmmaker and photographer Eli Jacobs-Fantauzzi.
eNewsChannels NEWS: -- More than 500 people are expected to attend the 17th annual award luncheon Saturday, November 17th, to recognize winners of the "Women in Law Enforcement" Business and Community Awards presented by the Sacramento Chapter of the National Coalition of 100 Black Women.
eNewsChannels NEWS: -- Over 60 Spine Fellows and Young Surgeons from the United States' top spine centers and hospitals across the U.S. will attend the 8th annual Spine IEP Fellows & Young Surgeons' Course, to be held in San Francisco, Calif., November 16-18, 2018, Magnifi Group announced today.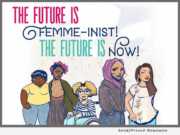 eNewsChannels NEWS: -- Casita Maria Center for Arts & Education is proud to present Teen Leadership Summit: The Future is Femme-inist! The Future is NOW! Young women and femmes of color are leading the way as community culture workers. They are artists, activists, healers, and leaders.
eNewsChannels NEWS: -- Kathleen Hanagan, psychotherapist, priestess, and author, celebrates the publication of her first book "Loveseed: The Template For Birthing a New World" (ISBN: 978-1945586149) at a launch party held in her honor Nov. 17, hosted by Sara Vandergroot.
eNewsChannels NEWS: -- Professionals Guild announced today it is hosting a Halloween dance party on Friday, October 26, 2018. The party will be held at the San Ramon Marriott Hotel located at 2600 Bishop Drive, San Ramon, CA 94583. Singles are especially invited. Couples are also welcome. "It makes a great date," said Phil Seyer, Director of Professionals Guild.