Home
Tags
Regional Events
Tag: Regional Events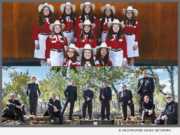 eNewsChannels NEWS: -- Imagine performing at the world-renowned Carnegie Hall in New York. That has long been the dream of members of the Top 40-selling Texas State Men & Boys Choir, who are currently celebrating their third anniversary. That anniversary will be marked by: the release of the choir's fourth record, a four-city tour, and a magical Carnegie Hall performance.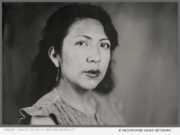 eNewsChannels NEWS: -- Bailey Contemporary Arts (BaCA) Gallery in Pompano Beach is proud to present "Portraits" - a dynamic show featuring the works of one of the country's most esteemed photographic artists, Keliy Anderson-Staley, whose work has been exhibited at the Smithsonian National Portrait Gallery and the Library of Congress. The exhibit will also include emerging Florida photographer, Stephen Gaskins.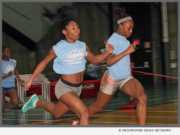 eNewsChannels NEWS: -- Thousands of young track stars braved the East Coast's historic snowstorm to compete at the third preliminary meet of nation's largest amateur track series for women, the 44th annual Colgate Women's Games. From Boston to Georgia, girls of all abilities from elementary school through college and beyond continued to improve, with many leaders achieving nationally ranked scores.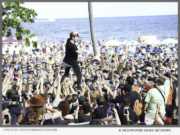 eNewsChannels NEWS: -- The Entercom Radio Miami produced Riptide Music Festival powered by Ford brought 37,000 people to Fort Lauderdale Beach to experience two-days of epic artists, amazing global cuisine and wine along with picture perfect weather that even included a supermoon! Riptide is produced by the staff of 104.3 The Shark, 102.7 The Beach, 101.5 LITE FM and 790 The Ticket - part of Entercom Communications Corp. (NYSE:ETM).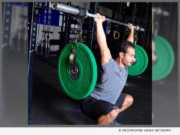 eNewsChannels NEWS: -- On January 3-5, 2018, MostFit will come together with strength and conditioning coaches from across the nation at the NSCA Coaches Conference in Charlotte, North Carolina. Founder Andrew Gavigan and his team of trainers will be demonstrating exercises and movements with the Core Hammer and SYN Rings focused on increasing performance and movement among athletes, and building better teams.
eNewsChannels NEWS: -- Midwestern State University in Wichita Falls Texas, along with the Wichita Falls Professional Firefighters Association, head to Houston Area to meet up with the Houston Professional Firefighters Association to bring bikes for kids who lost their bikes in Hurricane Harvey.
eNewsChannels NEWS: -- Conducting Business at a Pub, the Sean Ryan Pub Business Speaker Series presents: "Vetting the marketing fools and advertising scams for your business" talk with Business Branding Strategist Loren Weisman on Tuesday, December 12, 2017 from 7:30 p.m. to 8:30 p.m. at The Sean Ryan Pub in Vero Beach, Florida.
eNewsChannels NEWS: -- Professionals Guild announced today its New Year's Eve Party at the Hyatt Regency Santa Clara in Silicon Valley as well as one at the San Ramon Marriott Hotel. The New Year's Eve party date is Dec. 31, 2017 and hours are 8:30 p.m. to 1 a.m. Jan. 1, 2018.
eNewsChannels NEWS: -- Bailey Contemporary Arts (BaCA) in Pompano Beach is excited to announce that their 10 resident artists will be presenting at Superfine! Miami 2017. The boutique contemporary art fair takes place December 6-10, 2017 during Art Basel, and features a hyper-curated exhibitor list.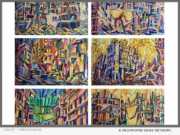 eNewsChannels NEWS: -- Bailey Contemporary Arts newest exhibit "Spiritual Vessels," features the paintings of Tony Khawam and the clay ceramic sculptures of Jeff Whyman. Khawam's new collection, 'Syria - Aleppo Urban Landscapes,' presents a semi-abstract vision of Syria's war-torn cities. Khawam invited Whyman to partner with him on this exhibit as he felt a spiritual connection between their works. The exhibit will run from Dec. 1, 2017 through Jan. 5, 2018. Visit the website for information about the opening reception and artists' talk.