Home
Tags
Regional Events
Tag: Regional Events
eNewsChannels NEWS: -- Environmental justice leader, Mustafa Santiago Ali, will discuss the progress made on the implementation of the Biden-Harris Administration's Justice40 initiative with White House Advisor Gina McCarthy during the Second Annual BIPOC Climate Justice Dialogue. Hosted by the HBCU Green Fund and other environmental groups, the two-day virtual event is open to the public and will take place April 7 - 8, 2022.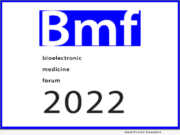 eNewsChannels NEWS: -- Neurotech Reports, the publisher of the Neurotech Business Report and BioElectRx Business Report newsletters, announced that founders and CEOs of several promising bioelectronic medicine startups will present at the Fifth Annual Bioelectric Medicine Forum on April 5, 2022. The event will take place in New York City, although participation via Zoom videoconference will be accommodated.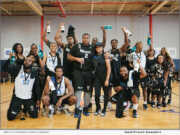 eNewsChannels NEWS: -- While inflation and financial struggles are challenging many across the United States, wealth strategist and "Recession Proof" founder Marcus Barney and his members have a lot to celebrate this year, Thinkzilla Consulting Group announced today. With a theme of "Elevation," the 4th annual Recession Proof Convention will convene members for an exclusive entrepreneurship event on May 27-28, 2022 at The Mirage in Las Vegas.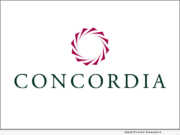 eNewsChannels NEWS: -- Concordia has announced that it will hold its 2022 Americas Summit in Miami, Florida in July, 2022. The Concordia Americas Summit was originally scheduled to take place alongside the Ninth Summit of the Americas in June in Los Angeles, California.
eNewsChannels NEWS: -- Cottonwood Art Festival has selected Marjolyn van der Hart as the featured artist for the 53rd semi-annual show in Richardson, Texas. A panel of jurors reviewed artwork from hundreds of artists competing in 14 categories and chose the Canadian mixed-media artist to represent the spring event set for May 7-8. Marjolyn's custom artwork is incorporated into the new poster, festival merchandise, marketing graphics and recent collection of originals that are available for purchase from her booth.
eNewsChannels NEWS: -- The California Soul Food Cookout and Festival is an exclusive, two-day weekend event being held on September 17 and 18, 2022 at the Alameda Fairgrounds. In its 12th year, this year's lineup will feature some of the state's top food vendors, hottest R&B artists and gospel greats. What's more, Chef Milly, a celebrity chef from "Hell's Kitchen," is the food venue host at the heart of it all.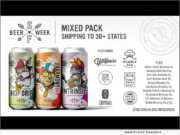 eNewsChannels NEWS: -- The Bay Area Brewers Guild and Half Time Beverage have partnered to launch a series of unique guild-curated mixed packs to celebrate California craft beer and the robust Bay Area craft beer scene. This partnership with a national direct-to-consumer retailer means the Guild will be able to showcase its membership of independent and world-class craft breweries to beer lovers within and outside of the Bay Area.
eNewsChannels NEWS: -- Presented by the City of Richardson, The Wildflower! Arts & Music Festival will return as a live festival May 20-22, with tickets on sale today. Festival attendees will enjoy a variety of musical performances from both local legends and internationally renowned artists, a battle of the bands, a songwriters contest, a silent auction, culinary offerings from food vendors from throughout Dallas-Fort Worth, kids activities and more.
eNewsChannels NEWS: -- Looking forward to spring fishing? Who isn't? Fortunately for those of us still stuck in winter, the 5th annual Texas Fly Fishing & Brew Festival is headed to Mesquite on February 26-27, 2022.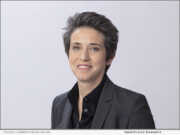 eNewsChannels NEWS: -- Housing Finance Strategies President Faith Schwartz made two key announcements today regarding the firm's annual housing policy and technology event on September 26-27, 2022. #HousingDC22 will take place ahead of the critical midterm elections.