Home
Tags
Regional Events
Tag: Regional Events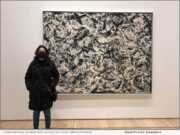 eNewsChannels NEWS: -- On Saturday, February 19, the Lowell Chamber Orchestra will become a vessel through which works explore the concept of new and old. "Antique Modernity" is a concert that revolves around Dana Kaufman's brand new work, written specifically for the Lowell Chamber Orchestra, and works by Francis Poulenc, Georg Philip Telemann, and Jean Philip Rameau, that challenge our concepts of contemporary and traditional.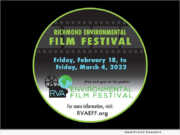 eNewsChannels NEWS: -- The Richmond Environmental Film Festival (RVA EFF) announces its 12th annual showcase of over 20 free local and national films selected to raise awareness of environmental issues and offer solution-oriented messages of hope that inspire action towards promoting planet health and environmental justice.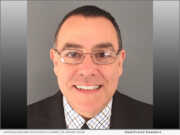 eNewsChannels NEWS: -- ACES Quality Management® (ACES), the leading provider of enterprise quality management and control software for the financial services industry, announced it has added Dr. Edward Seiler, housing economist at the Mortgage Bankers Association (MBA) and executive director of the MBA's think tank Research Institute for Housing America, to its speaker line-up for the upcoming ACES ENGAGE conference.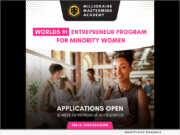 eNewsChannels NEWS: -- ThinkZILLA Consulting, announced its 15-week entrepreneur accelerator program for female minority entrepreneurs. The only firm that combines program management resources with extensive DE&I expertise, a network of thousands of minority-led business suppliers and full-service marketing capabilities, has expanded programming to combat poverty and support entrepreneurs in need of access.
eNewsChannels NEWS: -- Housing Finance Strategies President Faith Schwartz today announced that the firm will host its annual housing policy and technology event on September 26-27, 2022. The returning support of #HousingDC22 sponsors is notable and a testament to the quality of the event.
eNewsChannels NEWS: -- Light4America announced its "Fight Fire with Light" project begun November 20, 2021 to remember the January 6, 2021 attack on the U.S. Capitol with a citizen-led, nonpartisan, interfaith candlelight vigil the evening of January 6, 2022.
eNewsChannels NEWS: -- As 100,000 lights mark another holiday season and transform Saint Hill Castle and grounds into an enchanted kingdom, the Church of Scientology invites one and all to experience the magic of Saint hill in an episode of "Inside Scientology" on the Scientology Network.
eNewsChannels NEWS: -- Winter Wonderland has returned to downtown Clearwater, complete with Santa, rides, elves, and best of all, SNOW. The Church of Scientology invites visitors, no matter how far away, to experience the joy of the season on the Scientology Network with an episode on the woman who makes it all possible year after year in "Meet a Scientologist Pam Ryan-Anderson."
eNewsChannels NEWS: -- Professionals Guild announces an Elegant East Bay New Year's Eve Party for singles and couples at the San Ramon Marriott Hotel, Dec. 31, 2021. Includes a live band, Top Secret Variety Dance Band, in the Bishop Ranch Grand Ballroom.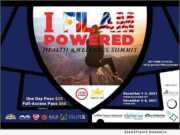 eNewsChannels NEWS: -- The Philippine American Chamber of Commerce of Metro Washington DC (PACC-DC), in collaboration with Trainstation Philippines is spearheading a three-day virtual summit to promote health and wellness on December 1-3 at 6 p.m. EST entitled, "I FIL-AM POWERED." Says PACC-DC PRO, Olma Inocentes, "The title is a play at Fil-Am, short for Filipino-American, and empowerment because we believe that focusing on health and wellness promotes and supports personal growth, leading to self-empowerment."