Home
Tags
Restaurant, Hotel and Hospitality
Tag: Restaurant, Hotel and Hospitality
eNewsChannels NEWS: -- Frisky Cat Café is just a few short weeks away from being the first cat café in St Augustine. Never heard of a cat café? Now's the chance to experience one. And, there are more coming to cities around the country. Frisky Cat Café is partnering with Bold Bean Coffee Roasters and will be located at 1092 S. Ponce De Leon.
eNewsChannels NEWS: -- Johnny Manhattan's Steakhouse is announcing a keto diet friendly menu. The Milwaukee area supper club has been serving the greater Milwaukee area for more than twenty years, but still keeps up with dining trends and is one of the first in the area to create a menu that allows diners who are sticking to a very-low-carb, moderate-protein, and high-fat diet while out at a restaurant or supper club.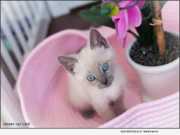 eNewsChannels NEWS: -- Small Lives Matter Kitten Rescue Inc., a nonprofit 501(c)(3) organization specializing in saving sick and orphaned kittens, announces that they are partnering with Whiskers Cafe, LLC and Bold Bean Coffee Roasters to open Frisky Cat Cafe at 1092 S. Ponce De Leon Blvd. in St. Augustine, Florida. It's a first-of-its-kind cat cafe, combining a coffee beverage cafe with a cat lounge.
eNewsChannels NEWS: -- New Year! New Look! As of January 1, 2020, Fuzzy's Empanadas is now The Naked Empanada. We're not going anywhere - just shaking things up a bit. Fuzzy will still be the master mind behind your favorite empanadas.
eNewsChannels NEWS: -- Santa's discovered one of the best-kept secret hot spots in the United States - The Oasis at Death Valley, on the California/Nevada border, where the spring-fed pool is consistently 85 degrees, the weather is warm and it's mostly sunny.
eNewsChannels NEWS: -- To provide support to young athletes in the Dallas-Fort Worth Metroplex, Whataburger announced a three-year, $100,000 partnership with Drive Nation Sports. The partnership kicked off with a check presentation on Wednesday, Dec. 11.
eNewsChannels NEWS: -- Ball Drop Show at Bobby Van's Times Square announces its annual New Year's Eve gala celebration with a show featuring Cirque inspired performers and a world-class view of the iconic Times Square Ball Drop in New York City, including a four-course meal, a premium open bar with champagne toast and exclusive admission to the Ball Drop After Party to follow.
eNewsChannels NEWS: -- Chicago Illinois area's William Madden, co-founder and senior partner of Whole Brain Consulting, is scheduled to present at The Hatchery from 6 to 7:30 p.m. on December 2, 2019.
eNewsChannels NEWS: -- Jean Hagan, Principal of KROST CPAs & Consultants and leader of the firm's restaurant consulting practice, has recently taken on an additional title as Adjunct Professor of Restaurant Operations and Management Strategies at the Culinary Institute of America (CIA). Her first course, Operations and Management Strategies for the Restauranteur, began this fall.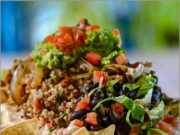 eNewsChannels NEWS: -- Longtime Las Vegas restaurateur Kori McClurg is on a mission to change and improve the way American's eat. McClurg, who operates a chain of Ori'Zaba's Scratch Mexican Grill restaurants in the Las Vegas area, is about to open "Melita's Table," a plant-based delivery and catering only kitchen concept to the Las Vegas community.