Home
Tags
Restaurant, Hotel and Hospitality
Tag: Restaurant, Hotel and Hospitality
eNewsChannels NEWS: -- When Hawkins House of Burgers restaurateur Cynthia Hawkins found herself on the other end of a Caltrans state issued decree requiring the removal of part of their building, former Compton resident A.K. King, got wind of the dilemma via social media and reached out to Jay King, the CEO/President of the California Black Chamber of Commerce.
eNewsChannels NEWS: -- Dining Out Media LLC will be hosting the 1st Annual Dining Out Jersey Foodie Expo on Thursday July 15, 2021 from 6 p.m. - 10 p.m. at The Terrace at Biagio's in Paramus, N.J. The event will feature North Jersey's best restaurants, gourmet food shops, BBQ, craft beer, wine, and spirits, as well as celebrity guests, music, and other food-related vendors.
eNewsChannels NEWS: -- The folks at AJ's Seafood and Oyster Bar know that there's no better way to kick off the summer than with a live firework show along Florida's Emerald Coast. That's why it's excited to host a free firework show at AJ's on the Bayou, one of its four popular locations.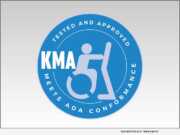 eNewsChannels NEWS: -- The Unattended Self-Service and Kiosk Association is participating in two major upcoming events for Retail and Restaurants in the next week - NRF Retail Converge and CREATE by Nations Restaurant News. Learn from speakers such as CVS, Walgreens, Macys, Alibaba and others at Retail Converge.
eNewsChannels NEWS: -- In 2020, readers of "Nation's Restaurant News" had a chance to weigh in on who they considered leaders in the restaurant industry. The people have spoken and Florida's own Alan Laird, owner of AJ's Seafood & Oyster Bar, ranked number 37 out of 500 submissions in the category for "Most Influential Restaurant Executives in the Country" on its "Power List 2020."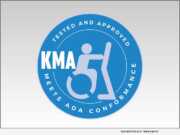 eNewsChannels NEWS: -- National Restaurant Association has launched Show To Go and the Kiosk Association is a participant. The online show runs thru August 2021. We have eight showcases online: QSR Self-Order, Touchless Controls, Outdoor Menu Boards, ClearConnect full suite solution, Restaurant Kiosks, gigantic digital signage (LVCC), large digital signs and touchscreens.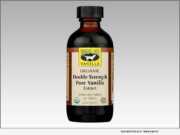 eNewsChannels NEWS: -- Singing Dog Vanilla is introducing an Organic Double Strength Pure Vanilla Extract to the retail market for use in making ice cream and boosting the vanilla flavor in baked goods. Until this launch, Singing Dog Vanilla's double strength vanilla extract was only available in commercial volumes for ice cream manufacturers and large food manufacturers.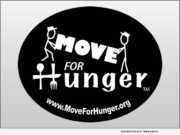 eNewsChannels NEWS: -- During the 2020 CHPA Tower of Excellence Awards, SuiteAmerica was named Move For Hunger's 2020 Corporate Housing Company of the Year. SuiteAmerica considers it a great honor and is deeply humbled to be able to provide for those in need.
eNewsChannels NEWS: -- James Cha, a CPA and a Certified Tax Resolution Specialist from Ace Plus Tax Resolution, underlines the newly enacted restaurant revitalization fund, recent tax challenges the restaurant industry is facing, and tax relief strategies.
eNewsChannels NEWS: -- EPIC Insurance Brokers and Consultants announced today that Jeremy "Jez" Lawson has joined the firm as Managing Principal of its expanding Contingency Risk Practice group.