Home
Tags
Restaurant, Hotel and Hospitality
Tag: Restaurant, Hotel and Hospitality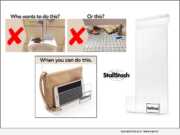 eNewsChannels NEWS: -- Increased awareness of germs and bacteria has changed our behavior regarding contact and hygiene. These changes are notable regarding the use of commercial restrooms, which 60% of Americans visit at least once a week. StallStash, a restroom partition shelf, improves the safety and comfort of restroom visits by keeping belongings clean, close, and safe.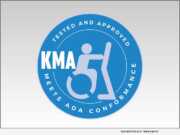 eNewsChannels NEWS: -- September news for the Kiosk Association. InfoComm (AVIXA) is the biggest digital signage AV show in the U.S. KMA is an official media partner. See a list of exhibitors and information. We have rated this as a "green light" for safety given the safety protocols exceed the recommended CDC guidelines.
eNewsChannels NEWS: -- Tres Amigos Grill in Winter Garden known for creating, grilling and serving a fusion of Tex-Mex, Grilled and Mexican Style offerings announces the addition of Chef John's Street Tacos to its menu.
eNewsChannels NEWS: -- LR Paris announced the appointment of Lee Rolnick as Head of Sales for the North American Market. Founded in 1959, LR Paris is the leading agency providing fully integrated, Branded Products Solutions.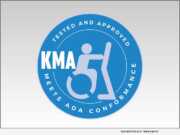 eNewsChannels NEWS: -- August news for the Kiosk Association. KMA Kiosk Association is pleased to announce new Co-Chairmen of ADA Committee along with trade show info and vaccine passport kiosk information.
eNewsChannels NEWS: -- When Hawkins House of Burgers restaurateur Cynthia Hawkins found herself on the other end of a Caltrans state issued decree requiring the removal of part of their building, former Compton resident A.K. King, got wind of the dilemma via social media and reached out to Jay King, the CEO/President of the California Black Chamber of Commerce.
eNewsChannels NEWS: -- Dining Out Media LLC will be hosting the 1st Annual Dining Out Jersey Foodie Expo on Thursday July 15, 2021 from 6 p.m. - 10 p.m. at The Terrace at Biagio's in Paramus, N.J. The event will feature North Jersey's best restaurants, gourmet food shops, BBQ, craft beer, wine, and spirits, as well as celebrity guests, music, and other food-related vendors.
eNewsChannels NEWS: -- The folks at AJ's Seafood and Oyster Bar know that there's no better way to kick off the summer than with a live firework show along Florida's Emerald Coast. That's why it's excited to host a free firework show at AJ's on the Bayou, one of its four popular locations.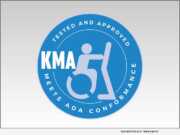 eNewsChannels NEWS: -- The Unattended Self-Service and Kiosk Association is participating in two major upcoming events for Retail and Restaurants in the next week - NRF Retail Converge and CREATE by Nations Restaurant News. Learn from speakers such as CVS, Walgreens, Macys, Alibaba and others at Retail Converge.
eNewsChannels NEWS: -- In 2020, readers of "Nation's Restaurant News" had a chance to weigh in on who they considered leaders in the restaurant industry. The people have spoken and Florida's own Alan Laird, owner of AJ's Seafood & Oyster Bar, ranked number 37 out of 500 submissions in the category for "Most Influential Restaurant Executives in the Country" on its "Power List 2020."