Home
Tags
Restaurant, Hotel and Hospitality
Tag: Restaurant, Hotel and Hospitality
eNewsChannels NEWS: -- Legacy Global Development, the developer of the luxurious Orchid Bay, Belize community, today announced that they are talking with major hotel brands to be Orchid Bay's new hotel operator.
eNewsChannels NEWS: -- This week, Foxtail Coffee Co., a local chain serving organic and ethically-sourced coffee, added Scott Callahan to their owner and leadership team. Callahan, a real estate investor, lawyer and philanthropist in Winter Park, Fla., will also serve as general counsel to the company. He joins co-founders Alex Tchekmeian and Iain Yeakle in overseeing the expansion and continued success of the local string of cafes.
eNewsChannels NEWS: -- Los Angeles-based tax and accounting firm, KROST, recently brought on restaurant industry titan Chef Phil Kastel (co-creator of nationally recognized Public School gastropubs) who will serve as the firm's Restaurant and Culinary Consultant. Established in 1939, KROST has a long history in the restaurant space.
eNewsChannels NEWS: -- Cogensia is pleased to announce the release of Customer Management Platform (CMP) 3.0. This release is an industry-leading proprietary platform that integrates source data from all customer touchpoints to automate targeting and personalization throughout the customer lifecycle.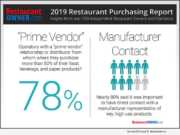 eNewsChannels NEWS: -- RestaurantOwner.com has published the report of their 2019 Restaurant Purchasing Survey. This report focuses on restaurant purchasing, summarizing input from over 550 independent operators regarding their purchasing, including where operators purchase, involvement in group purchasing organizations (GPOs), the prevalence and benefits of prime vendor relationships, and the rationale and satisfaction with prime vendors.
eNewsChannels NEWS: -- Amongst all of the glitz and glamour that is so prevalent in the modern cuisine industry, one factor consistently and undeniably proves itself: that unforgettable, exquisite flavor will always reign superior in the hearts of food lovers. Take into account the groundbreaking story of Korea Town's/LA's newest gem, H Cafe - part of the H Hospitality Group.
eNewsChannels NEWS: -- Philly Games Inc. announces its first location of Queen & Rook Game Cafe will be near the corner of 2nd and South Streets, at the site of the former Hikaru restaurant. Philadelphia's newest player is getting ready to make its first move with a late Summer opening. They promise a game library of more than 1,000 new and vintage board games, a retail section, easy to share plates, local drafts and a full liquor license.
eNewsChannels NEWS: -- Buona announced today the opening of its newest in Glen Ellyn, Illinois at 395 Roosevelt Road on June 19, 2019. The new restaurant is the family-owned group's 25th location. To celebrate, Buona gave away free Italian beef sandwiches to all guests that were in line at the Glen Ellyn location before 10 a.m. on June 19.
eNewsChannels NEWS: -- EPIC Insurance Brokers and Consultants, a retail property, casualty insurance brokerage and employee benefits consultant, announced today that Kevin Ach, Vice President of Risk Assurance for EPIC's Integrated Risk Solutions Practice will moderate the Executive Afternoon session on loss prevention at the National Retail Foundation's "NRF Protect" Conference, June 11 in Anaheim, Calif.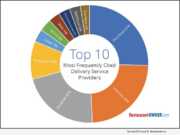 eNewsChannels NEWS: -- RestaurantOwner.com's published results of their 2019 Restaurant Delivery Survey focuses on the growing trend of restaurant delivery and summarizes input gathered from nearly 1,000 independent restaurant owners and operators regarding their experiences with self-delivery and third-party service providers, and their insights regarding restaurant delivery.