Home
Tags
Restaurant, Hotel and Hospitality
Tag: Restaurant, Hotel and Hospitality
eNewsChannels NEWS: -- Amongst all of the glitz and glamour that is so prevalent in the modern cuisine industry, one factor consistently and undeniably proves itself: that unforgettable, exquisite flavor will always reign superior in the hearts of food lovers. Take into account the groundbreaking story of Korea Town's/LA's newest gem, H Cafe - part of the H Hospitality Group.
eNewsChannels NEWS: -- Philly Games Inc. announces its first location of Queen & Rook Game Cafe will be near the corner of 2nd and South Streets, at the site of the former Hikaru restaurant. Philadelphia's newest player is getting ready to make its first move with a late Summer opening. They promise a game library of more than 1,000 new and vintage board games, a retail section, easy to share plates, local drafts and a full liquor license.
eNewsChannels NEWS: -- Buona announced today the opening of its newest in Glen Ellyn, Illinois at 395 Roosevelt Road on June 19, 2019. The new restaurant is the family-owned group's 25th location. To celebrate, Buona gave away free Italian beef sandwiches to all guests that were in line at the Glen Ellyn location before 10 a.m. on June 19.
eNewsChannels NEWS: -- EPIC Insurance Brokers and Consultants, a retail property, casualty insurance brokerage and employee benefits consultant, announced today that Kevin Ach, Vice President of Risk Assurance for EPIC's Integrated Risk Solutions Practice will moderate the Executive Afternoon session on loss prevention at the National Retail Foundation's "NRF Protect" Conference, June 11 in Anaheim, Calif.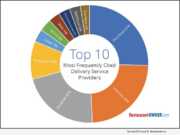 eNewsChannels NEWS: -- RestaurantOwner.com's published results of their 2019 Restaurant Delivery Survey focuses on the growing trend of restaurant delivery and summarizes input gathered from nearly 1,000 independent restaurant owners and operators regarding their experiences with self-delivery and third-party service providers, and their insights regarding restaurant delivery.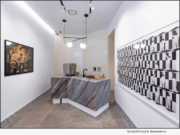 eNewsChannels NEWS: -- A new art-inspired cafe is taking residence in New York City's SoHo neighborhood. By Name, a multi-purpose space located at 324 Bowery, is opening on June 5, 2019 with the goal of creating a contemporary art space for the community of local and international emerging artists contributing to the vibrancy of New York and beyond.
eNewsChannels NEWS: -- Located in East Village, Thai Direct Bowls is the first healthy, gluten and dairy free Thai restaurant in New York City. Street Thai food reinvented for healthy eating, served in salad and rice bowl style, with authentic Thai flavors. All Thai bowls are gluten free and dairy free with vegan and vegetarian options
eNewsChannels NEWS: -- Prepare to take your seat at the newest hot spot for Live Entertainment and mouth-watering dishes - right here in the heart of S. Blvd. of Presidents: THE VENUE - Music, Burgers, Bar.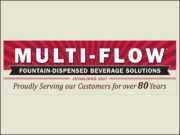 eNewsChannels NEWS: -- Following the acquisition of Lenox Martell (Boston) in 2017, Total Systems Control and Jordan's Draft Services (Pittsburgh) and Main Street Beverage (Philadelphia) in 2018 and now Draft Beer Services of Atlanta, Multi-Flow is able to offer a full range of beverage dispensing and service solutions to its customers in seven new markets.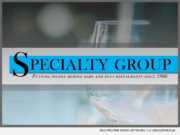 eNewsChannels NEWS: -- Specialty Group announces that experienced Chef Vincent Perri will be opening his restaurant concept "Supper on Penn" - that is currently in the Federal Galley until April 28 - to a permanent home on 1211 Penn Avenue in the Strip District.