Home
Tags
Search Marketing Resource
Tag: Search Marketing Resource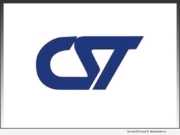 eNewsChannels NEWS: -- Cascade Systems Technology ("CST" or the "Company") is proud to announce the hiring of Mr. Shantanu R. Gupta as the new Chief Executive Officer for the Company.
eNewsChannels NEWS: -- Getec Industrial had a great year in 2019. Getec's Thermal Management Solutions Division has seen a 72% increase in sales and growth in 2019. "Getec has added many new customers with our innovative approach to the electronics thermal solutions market," said Hart Cardozo III, COO of Getec Industrial. "And 2020 is looking even better."
eNewsChannels NEWS: -- Matrix Systems announces the launch of its redesigned website. The site has been updated with a new look and feel that incorporates the latest features of online web design, as well as optimizing the site for mobile devices such as phones and tablets.
eNewsChannels NEWS: -- Durable medical equipment such as ceiling lift systems and other patient transfer devices, pool lifts, chair lifts for stairs and platform lifts for group homes, day programs and care centers get a lot of use - a lot more use than your average residential home installation, says Lift & Care Systems.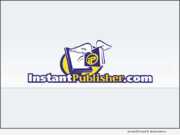 eNewsChannels NEWS: -- InstantPublisher.com announces the release of a tip sheet covering the reasons why you should write and print your own book now. There has never been a better time for self-publishing authors to get their books out in the marketplace.
eNewsChannels NEWS: -- ReAgg is one of the leading aggregate suppliers in Baltimore, Maryland. We also offer a fleet of heavy equipment transportation for our customers in Maryland, Washington, D.C., and the area of Northern Virginia.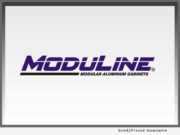 eNewsChannels NEWS: -- At Moduline Cabinets, we specialize in custom cabinet solutions and offer products that help our customers transform their home and garage by providing unique, high-quality military-grade aluminum cabinets, toolboxes, and accessories.
eNewsChannels NEWS: -- Robert Golan, PC a worker's compensation attorney serving Suffolk and Nassau counties, recently won an appeal at the NY State Workers Compensation Board in the case of a thermometer factory worker who was exposed to mercury and developed mercury poisoning.
eNewsChannels NEWS: -- Austin, Texas-based Capitol Fence, a leading fence and deck business representing the oldest fence contracting company serving Austin and the surrounding areas, recently shared with customers popular ways to personalize electric gates.
eNewsChannels NEWS: -- Capital Industries, a leading non-slip floor coating manufacturer, works with industrial companies on selecting the right floor coating. After years of impact and daily use, floor coatings can wear down. Without the protective coating, industrial floors are easily damaged by foot and vehicle traffic.