Home
Tags
United Kingdom Business
Tag: United Kingdom Business
eNewsChannels NEWS: -- Share Christmas favorites with a trio of songs performed by the UK's own Jive Aces, the first jive and swing band to reach the final round of Britain's Got Talent. Join them as they unwrap a series of holiday favorites, rolling out a swing version of "Jingle Bells."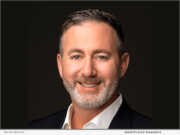 eNewsChannels NEWS: -- Crypto Lists continue the series of interviews with important profiles in the cryptocurrency space. This time, CEO Ian Bentley discusses a popular play to earn game that is about to launch, and he explains his daily tasks.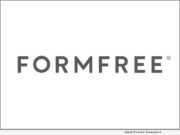 eNewsChannels NEWS: -- Finastra and FormFree®, a market-leading fintech company that enables lenders to understand people's true ability to pay (ATP®), have partnered to further streamline electronic borrower verification for mortgage lenders.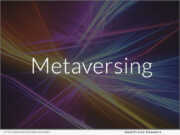 eNewsChannels NEWS: -- A new series of techniques and stratagems aimed at achieving a sustainable future for the Earth is being pioneered by researchers as well as students from Oxford, Harvard, Cambridge, and Stanford. Called Metaversing, it differs from what is commonly known as the 'Metaverse' in that it starts from a serious consideration of what planet and people need most right now, rather than from considering future uses of technologies like AR and VR in and for themselves.
eNewsChannels NEWS: -- Summer is a magnificent time to visit Saint Hill, L. Ron Hubbard's home in the UK. Share the beauty and history of the quaint Sussex town of East Grinstead through an episode of "Inside Scientology" on the Scientology Network.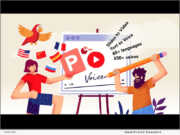 eNewsChannels NEWS: -- Text to Speech technology adoption is surging worldwide, driven by online education, businesses struggling to provide effective training to work-from-home employees, and companies adopting emerging technologies to communicate with customers. With the new integration interface, Narakeet aims to democratize access to high quality AI voices, making it possible for anyone to easily use text to speech functionality in their own applications.
eNewsChannels NEWS: -- Athanasian Hall, a research center headquartered in the UK, announces Fellow Dr. Fidelis Mukudi's upcoming presentations in Analysis and Nanotechnology in Rome and Dubai. Dr. Fidelis Mukudi received a Ph. D. in Functional Analysis from Kibabii University, having performed extensive research on the theory of Self-Adjoint Operators.
eNewsChannels NEWS: -- The study of abstract physics is often seen as separate from pure mathematics. Subjects like Black Holes, Low-Temperature Gases, Gravitation, and Electromagnetism are considered in the domain of physics rather than mathematics. "This distinction is, however, being challenged daily by advances in combinatorics and number theory applied to String Propagation...and the invariants of the Gromov-Witten Theory," states Dr. Jonathan Kenigson of Athanasian Hall.
eNewsChannels NEWS: -- As 100,000 lights mark another holiday season and transform Saint Hill Castle and grounds into an enchanted kingdom, the Church of Scientology invites one and all to experience the magic of Saint hill in an episode of "Inside Scientology" on the Scientology Network.
eNewsChannels NEWS: -- A leading international private jet rental company, AeroJet Me, and travel booking platform Travala.com, signed a partnership agreement on April 9 this year, consolidating an already exclusive and unique service - offering to customers travelling for business or for pleasure. This will be welcome news for those wishing to pack their bags in times when demand for travel is slowly but surely picking up.