Home
Tags
United Kingdom Business
Tag: United Kingdom Business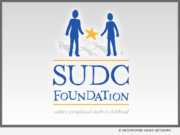 eNewsChannels NEWS: -- The Sudden Unexplained Death in Childhood (SUDC) Foundation is pleased to announce the launch of its affiliate in the United Kingdom, SUDC UK. The SUDC Foundation, which is based in the United States, serves over 800 families in 18 countries who have experienced the unique challenges and unanswered questions that follow a sudden, unexpected and unexplained loss of a child.
eNewsChannels NEWS: -- Girls Inspired Globally ('GIG') is a new startup that seeks to allow young women to improve themselves and the world through imaginative use of readily available technologies like smart phone apps, online video, and social media. Members of GIG come from 26 countries and range in age from 16 to 68.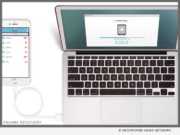 eNewsChannels NEWS: -- One of the leading global data recovery brands specializing in iOS data recovery today announced the new software update that has tripled recovery speeds. Enigma Recovery from ENIGMA DIGITAL continues to push the boundaries of iOS data recovery, through innovative new algorithms and vast improvements to user interaction. The software that has now enabled a 3 times faster iPhone recovery speed, expertly refining the experience for customers worldwide.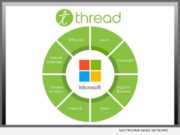 eNewsChannels NEWS: -- If you are a law firm using Microsoft Office 365 and need something extra to complete your document and case management, then Thread is for you. Built in Microsoft Office 365, it gives you a practice management solution with software you already know. Thread is the latest case management software from eXpd8 Ltd, harnessing 30 years' legal IT industry experience and specifically designed for lawyers and paralegals.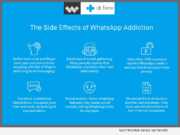 eNewsChannels NEWS: -- Whilst having a potential WhatsApp addiction might not seem to be a big issue, stopping to think about how often you use the app might alert you to just how much of your day is spent: checking, messaging and uploading media through WhatsApp. Dr.Fone have devised a clever test which asks a variety of questions about a person's WhatsApp use. The answers are very specific so feedback at the end of the test can tell users exactly how 'addicted' they might be to the app.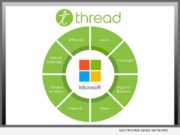 eNewsChannels NEWS: -- Brett Wolfe, Microsoft to unveil eXpd8's latest legal case management software. eXpd8, the Irish market leader in case management software, today announced its official launch of Thread in North America. Thread is a brand-new cloud-based legal case management software, built in collaboration with Microsoft which enables legal practices to free up valuable time, be more productive, increase profitability and truly digitally transform their firms.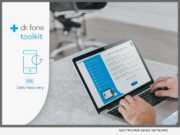 eNewsChannels NEWS: -- Apple users are keen to upgrade to iOS 11 but many are uncertain of any possible negative effects the upgrade may have on their current working systems, especially when it comes to stored media. Dr.Fone, data recovery specialists, are offering zero-day support with the upgrade in order to eliminate worries, even to new iPhone 8 users.
eNewsChannels NEWS: -- As data support and recovery software provider 'Dr.Fone' reaches its fifth anniversary, the company announces its provision of complete support for the latest iOS update - iOS 11. Perfect for those who are less tech-savvy than others or indeed those with precious data that they can't afford to lose, Dr.Fone provides the perfect solution for a quick and pain-free iOS update.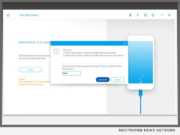 eNewsChannels NEWS: -- For many, Apple's iPhone is the number one choice for security and safety of user data, says dr.fone toolkit. It's been widely accepted for many years that Apple puts privacy high on the agenda when it comes to its operating systems and smart devices.
eNewsChannels NEWS: (LONDON, U.K.) -- With the constant battle of global tech giants raging, brands such as Apple, Google, Sony and Samsung are forever pushing the limits of consumer tech further than ever before, says tech firm Wondershare. Yet whilst stretching the technological horizon is the ultimate aim of every self-respecting brand, a small Finnish start-up has rocked the mobile industry by announcing the relaunch of the iconic Nokia 3310.