Home
Tags
Video News Releases
Tag: Video News Releases
eNewsChannels NEWS: -- Tenorshare is proud to announce a new, advanced duplicate file deleting tool for Windows users - Tenorshare Duplicate File Deleter. For a very long time, Windows users have been dealing with problems when it comes to wasting storage space, something that can be challenging to handle. The main focus for the Tenorshare Duplicate File Deleter tool is to find and remove any duplicates with 100% accuracy.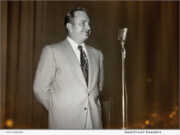 eNewsChannels NEWS: -- Scientology Founder L. Ron Hubbard once wrote, "I like to help others and count it as my greatest pleasure in life to see a person free himself of the shadows which darken his days." In honor of L. Ron Hubbard's birthday, March 13, you are invited to watch a film on the Scientology Network that may very well change your life.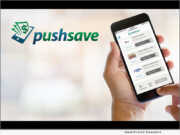 eNewsChannels NEWS: -- PONY Baseball and Softball and PushSave are proud to announce their three-year partnership. PushSave will serve PONY Baseball and Softball over the next three years as its managed services fundraising solution. Through this partnership, PushSave will provide PONY Baseball and Softball along with its member associations and clubs the opportunity to capitalize on PushSave's innovative way to raise money.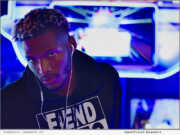 eNewsChannels NEWS: -- Jonathan McKay better known by his social audience as RoarJMcKay, founder of Keeping Tabs Media, dedicates this winter's accomplishments to his grandmother through COVID-19 recovery and daughter Kali McKay as she celebrates her first birthday. Being a strong influence throughout childhood his grandmother instilled strong beliefs in literacy, mathematics, and fashion.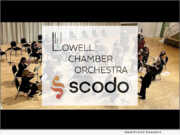 eNewsChannels NEWS: -- The Lowell Chamber Orchestra and Universal Edition have partnered to give composers an unusual opportunity to promote their works in print. The orchestra recently announced its second call-for-scores in order to stimulate the creation of new works for chamber orchestra.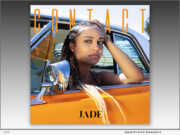 eNewsChannels NEWS: -- Classy in style, massive in appeal and savvy beyond her years, singer/songwriter and actress JADE has taken her time to learn her craft and study the business before jumping into it. The strategy is set to pay off like triple-cherry jackpots with her vibrant debut single and video, "Lucky Stars" (dropping on the artist's own TS2 Records imprint).
eNewsChannels NEWS: -- Music education platform Soundfly and experimental producer and composer Jlin have teamed up to launch an online course covering Jlin's artistic process and approach to creating groundbreaking rhythmic music. Jerrilynn Patton, who performs as Jlin, came up through the Midwest's footwork scene, and has evolved into one of the most innovative electronic producers working today.
eNewsChannels NEWS: -- Looking forward to spring fishing? Who isn't? Fortunately for those of us still stuck in winter, the 5th annual Texas Fly Fishing & Brew Festival is headed to Mesquite on February 26-27, 2022.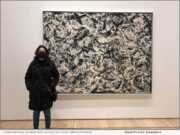 eNewsChannels NEWS: -- On Saturday, February 19, the Lowell Chamber Orchestra will become a vessel through which works explore the concept of new and old. "Antique Modernity" is a concert that revolves around Dana Kaufman's brand new work, written specifically for the Lowell Chamber Orchestra, and works by Francis Poulenc, Georg Philip Telemann, and Jean Philip Rameau, that challenge our concepts of contemporary and traditional.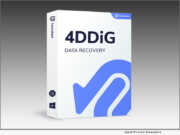 eNewsChannels NEWS: -- Data recovery software helps recover and repair files, stored media, databases, corrupted partitions, and get back the data safely, says Tenorshare. Which should also help in getting data recovered from the external or internal storage media like USB drives, hard disk drives (HDD), CDs, solid-state drives (SSD), and so on.