CHICAGO, Ill. -- Midwest-based alt-rock band, The Blue Danes have released their debut album "Invisible and Untouchable" on Chicago label Loki Valhalla Productions. This haunting lyrical masterpiece includes the highly anticipated release of the popular single "Beautiful and Sad," which has earned over 26,000 YouTube views.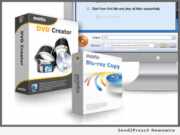 BEIJING, China -- On June 4, 2016, Fengtao Software released an official update to its multimedia software package of DVDFab product line, bringing for the first time two amazing new features to the current version 9.3.0.2. Among the two new features, one allows users to remove unwanted audio tracks while compressing a full disc Blu-ray down to BD 25 size, while the other one enables users to keep the original navigation menu or add custom menu while doing a custom Blu-ray backup.
SAN FRANCISCO, Calif. -- Geek Club Books, Inc., an autism nonprofit, today announced the release of their latest educational webisode, "The Friendship Game" to teach elementary school children how to be good friends to their autistic peers. This is the fourth webisode in the free Bluebee TeeVee autism series for the inclusive classroom featuring an autistic host and a Bluebee Pal co-host (Most Innovative Educational Toy 2016).
LOS ANGELES, Calif. -- Uproar Entertainment is excited to announce the release of Steven Briggs' first comedy CD "Whiskey Dick." Recorded in front of a live audience at The Comedy Underground in Seattle, Washington, this CD "introduces a new kind of comedic voice, one which can't be placed into any particular box."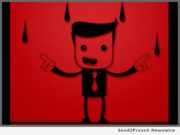 LOS ANGELES, Calif. -- It is rare when something unique appears on the music scene but SAG7 may be truly one-of-a-kind by being a self-help movement and a musical group. Their first single, "Forget You," which features live musicians and vocalists with a virtual lead singer called Sagittarius A * and the participation of best-selling author Natascha Kampusch, is part of an ongoing movement to raise human potentiality. (VIDEO)
BEIJING, China -- Fengtao Software, the industry leader in the field of DVD, Blu-ray and video backup solutions, today kicks off its Father's Day Promotion, offering various discounts on many of its hot-selling products, including a 50 percent off coupon on Passkey, a 25 percent off coupon on its bestseller of all time DVDFab All-In-One Lifetime Gift.
NEW YORK, N.Y. -- Quantum Results is excited to announce the launch of the Trump Insults Playing Cards on Indiegogo, 54 full color caricature cards of the people in politics, entertainment and the media whom Donald Trump has insulted. Our cards include drawings of Hillary Clinton, President Obama, Ted Cruz, Bernie Sanders, Rosie O'Donnell, Kim Kardashian, Madonna and even the Pope. All of the major former Republican Presidential candidates are pictured, accompanied by Trump's insults. Do your part to Make America Great Again.
DENVER, Colo. /eNewsChannels/ -- NEWS: MeetingOne, Inc., a leading global Adobe Connect web conferencing reseller and integrated proprietary audio conferencing provider, today announced a partnership with Blue Sky Broadcast, a key provider of online learning and virtual event solutions. Utilizing Blue Sky Path's seamless integration to Adobe Connect, the partnership allows MeetingOne to resell Blue Sky Path to corporations, government agencies and academic institutions.