FORT BELVOIR, Va. -- Building on the success of its 2015 partnership, CAMMO, the Center for American Military Music Opportunities, is again joining forces with The Collective Sound (TCS) youth music program to offer an exciting summer experience for two children of active duty military personnel. CAMMO is hoping to send one student to TCS' Costa Mesa, Calif., camp and another to the camp in Barcelona, Spain.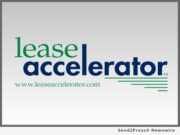 WASHINGTON, D.C. -- LeaseAccelerator and Riveron Consulting announced today that they will be co-presenting on a forthcoming ClearLaw Institute Webinar about the new lease accounting standards. Issued earlier this year, the new standards, FASB ASU 2016-02 (or Topic 842) for US GAAP and IFRS 16, will require companies to track virtually all real estate and equipment leases as assets and liabilities on their balance sheets starting as early as 2019.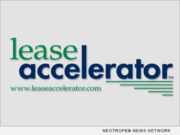 GREAT FALLS, Va. /eNewsChannels/ -- NEWS: LeaseAccelerator announced today that sales leader and go-to-market strategist Jay McGlynn has joined the company as Chief Revenue Officer. Jay brings more than 40 years of enterprise technology sales experience to a team delivering comprehensive Equipment Lease Management (ELM) solutions to Fortune 1000 companies.
CHESTER, Va. /eNewsChannels/ -- NEWS: 'Many studies have been released in the last five years that indicate in some areas it can take months for someone to see a dermatologist,' said Dr. Edward Boakye Co-Founder and President of Richmond, Virginia's recently opened Naz'Rene Clinic and Skincare. 'Thank God most lesions are not fatal! However, you never know if an itching rash could potentially be a harbinger of something more sinister if it is not taken to someone who can review it accurately.'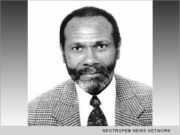 NORFOLK, Va. /eNewsChannels/ -- NEWS: Dr. Archie W. Earl, Sr., Associate Professor of Mathematics, in the College of Science, Engineering, and Technology, at Norfolk State University, has received a Service Award, recognizing him for 25 Years of Service Excellence to the Commonwealth of Virginia.
FAIRFAX, Va. /eNewsChannels/ -- Preparations are underway for the third annual Run for the Children, hosted by Fairfax Court Appointed Special Advocates (CASA). Made possible through a generous partnership grant from the Verizon Foundation and other local corporations, the run takes place on May 4, 2013 in historic Fairfax City.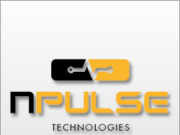 CHARLOTTESVILLE, Va. /eNewsChannels/ -- nPulse Technologies and Sourcefire(R), the leader in intelligent cybersecurity solutions, today announced a technology integration partnership that provides customers with extended visibility into zero day threats and new signatures.
CHARLOTTESVILLE, Va. /eNewsChannels/ -- nPulse Technologies announced today that the company has joined the HP ArcSight Technology Alliance Partner Program as a Gold partner and has received HP ArcSight Action Connector certification. As part of the certification, nPulse Technologies demonstrated interoperability between nPulse's Pivot2Pcap technology and the HP Security Intelligence and Risk Management (SIRM) platform.
FAIRFAX, Va. /eNewsChannels/ -- Brandon Witte, CEO, SightLine Systems Corp., is pleased to announce the launch of SightLine Systems Japan K.K. ('SightLine Japan') to expand the SightLine solution into the Japanese market. SightLine Japan will be headquartered in Tokyo, and will be represented by Yusuke Nakagawa, President of SightLine Japan.
PETERSBURG, Va. /eNewsChannels/ -- Most Americans don't consider prisons when lamenting scholarship reductions at their local college or higher taxes on gas when filling up at the pump. Maybe they should. According to Christopher Zoukis, author of the forthcoming 'Education Behind Bars' (ISBN: 978-1934597774; Sunbury Press, December 2011), upwards of $60 billion a year can be saved simply by educating prisoners.