Home
Tags
Women's Interests
Tag: Women's Interests
RALEIGH, N.C. /eNewsChannels/ -- NEWS: Ninety-two years after the Equal Rights Amendment was first introduced, North Carolina Rep. Carla Cunningham says she is ready to bring it back to life, according to the Asheville Chapter of the National Organization for Women.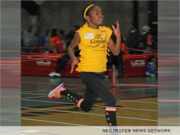 BROOKLYN, N.Y. /eNewsChannels/ -- NEWS: If you missed who was likely the nation's fastest eight year-old this time last year, no worries, she's just broken her own record on her ninth birthday. With four decades of top talent in the Colgate Women's Games track and field series to beat, Avery Lewis of Chester, Pa. is arguably the fastest third grader in the United States.
WASHINGTON, D.C. /eNewsChannels/ -- NEWS: The SUDC Foundation celebrates the legislation signed into law today by President Obama which is deeply personal to all those who have lost a child to Stillbirth, Sudden Infant Death or Sudden Unexplained Death in Childhood (SUDC). 'This is the best Christmas gift ever,' said Laura Crandall to President Obama at the bill signing today in the White House.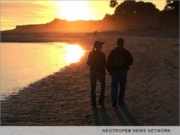 GLOBE, Ariz. /eNewsChannels/ -- NEWS: Retired adult film actress 'Sunset Thomas' - once called 'The Princess of Porn' - has renounced her career in prostitution. Thomas recently announced her departure from the industry during a recent, exclusive, interview with veteran Texas news reporter Ben Tinsley. That interview spanned various areas of Arizona.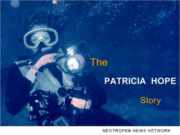 DALLAS, Texas /eNewsChannels/ -- NEWS: The Patricia Hope Story on Kickstarter: Patricia Hope admits, 'I am the only woman in the world unlawfully wanted and arrested by the FBI, unlawfully prosecuted by the State of Texas two different times, resulting with Not Guilty Verdicts.' See 8 film excerpts, 1-5 minutes, in link below. A very loving mother and her innocent child: her precious family destroyed by some alleged corrupt Texas judges who allegedly unlawfully issued death sentences.
LEANDER, Texas /eNewsChannels/ -- NEWS: The 'Goddess of Aromatherapy' and master Khamitic Yoga teacher, Het-Heru Maatkeru, has been guiding her patrons to deep dimensions of inner sanctity via the olfactory nerve for almost a decade now. Mixing mysticism and spirituality with an acute knowledge of aromatherapy her Het-Heru Chamber line holds
DENVER, Colo. /eNewsChannels/ -- NEWS: Well beyond what common maternity support belts provide, the BellyBra(R) by T & J Designs Inc., provides all-over maternity support and relief for your breasts, back and abdomen. Many women have commented on the 'snug and safe' feeling the BellyBra maternity support belt provides with its gentle, always-there assistance.
ATLANTA, Ga. /eNewsChannels/ -- NEWS: Discover the secret of creating a spirit rich, financially thriving divine feminine life and business with award-winning author Lisa Michael's new bestseller, 'Prosperous Priestess Handbook: A Guide to Unlock the Secret Riches of Your Inner Creation' (ISBN: 9781490957234), available free on Kindle August 5-7, 2013.
DANA POINT, Calif. /eNewsChannels/ -- NEWS: According to Susan Blake Davis, Pet Nutritionist at Ask Ariel Your Pet Nutritionist, 'Probiotics for dogs and cats are quickly becoming an invaluable part of pet nutrition.' More veterinarians are prescribing pet probiotics as they see how much these supplements benefit dogs and cats. Probiotics are friendly bacteria that naturally inhabit the digestive tract.
MIAMI, Fla. /eNewsChannels/ -- NEWS: Available now from Hypothesis Publishing Company is the first-ever next-generation dating book, 'Lion Taming: How Busy Professional Women Avoid the Seven Most Disappointing Suitors and Date Higher,' by Corey Weiner. In store for readers is a concise, info-packed read encouraging women to discriminate - politely that is - in their romantic lives without changing a thing about themselves or manipulating others.