Home
Tags
Women's Interests
Tag: Women's Interests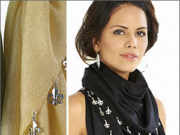 NEW YORK, N.Y. /eNewsChannels/ -- NEWS: New York Fashion Designer Victoria McCooey announced today the launch of her signature line of accessories. Her designs feature wearable and home furnishing accessories embellished with the classic New Orleans symbol, the fleur-de-lis. The collection is opening with a line of fleur-de-lis embellished pashmina scarves, with beach sarongs and umbrellas to follow.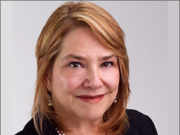 BOSTON, Mass. /eNewsChannels/ -- With only fourteen percent of women leading in executive positions in the United States today, WomenLEAD, Inc. has their work cut out for them. Seeking to advance women in their careers via a new website that will offer an online community or personal advisory board made up of professional women globally this innovative company is thrilled to have been chosen as a Mass Challenge Finalist.
WASHINGTON, D.C. /eNewsChannels/ -- NEWS May 9, 2013: Melanie L. Campbell, president and CEO of The National Coalition on Black Civic Participation (The National Coalition) and convener of Black Women's Roundtable issued the following statement in response to a U.S. Census Bureau report released yesterday finding that about two in three eligible blacks (66.2 percent) voted in the 2012 presidential election, higher than the 64.1 percent of non-Hispanic whites who did so.
SAN FRANCISCO, Calif. /eNewsChannels/ -- NEWS Apr 23, 2013: CandyLipz LLC today announced a new product, the Xtreme Lip-Shaper(R) System, that allows users to naturally control the appearance and size of their lips. It's no longer necessary to experience expensive and invasive injections to achieve more luscious and fuller lips.
SANTA CLARA, Calif. /eNewsChannels/ -- NEWS Apr 3, 2013: Women In Technology International (WITI) is delighted to announce the recipients of the 18th WITI Hall of Fame Awards, to be honored the evening of Monday, June 3, 2013, during WITI's annual three-day Women Powering Technology Summit at the Marriott Hotel in Santa Clara, Calif., June 2-4, 2013.
BOZEMAN, Mont. /eNewsChannels/ -- NEWS Apr 2, 2013: We Walk Tour 2013: According to GEMS Girls' Clubs, 'The World Needs Your Help.' Everyday children in your neighborhood are going to bed hungry, enslaved to work countless hours, homeless because their dad lost his job, abandoned because their family cannot afford to care for them, sold into human trafficking, etc.
CARBONDALE, Ill. /eNewsChannels/ -- The Sexual Assault Myths Organization of Carbondale, says The Illinois Coalition Against Sexual Assault 32 member board of lawmakers and professionals and 21 sexual assault organizations have hand delivered a letter to Jackson County, Ill. District Attorney Mike Carr asking him to drop all charges made by his office against Melisa Vistain, who was arrested after reporting her sexual assault.
CARBONDALE, Ill. /eNewsChannels/ -- Jury selection for the criminal trial of Melisa Vistain, of Jackson County, Ill., is set to begin March 12, 2013. Vistain faces felony charges for falsely reporting sexual assault. Rape Crisis Services of The Women's Center stands in support of Vistain. She insists on her innocence of these charges.
CARBONDALE, Ill. /eNewsChannels/ -- The Sexual Assault Myths Organization of Carbondale today launched an awareness campaign that explains that the Jackson County District Attorney, Mike Carr, has currently allegedly charged at least three people for reporting their sexual assault. The website and organization was formed by Larry Brunken a longtime resident of Jackson County because of what he says has destroyed his wife's life.
HOUSTON, Texas /eNewsChannels/ -- Starting Dec. 7, 2012 one of Sugar Land Texas' most iconic brands, Whiteflash wants to give you a holiday twinkle treat! Blingle all the way! Pin your fantasy 'Holiday Wedding' and diamond jewelry from Whiteflash for a chance to win $2,500 Verragio Engagement Ring set with a 1 carat blue sapphire from Whiteflash Inc.