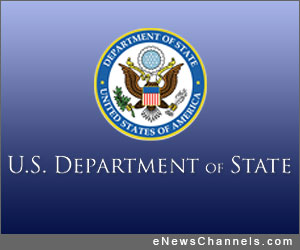 WASHINGTON, D.C. /eNewsChannels/ — Deputy Assistant Secretary for Western Hemisphere Affairs Liliana Ayalde announced awardees for more than $1.5 million worth of small grants through the Women's Entrepreneurship in the Americas (WEAmericas) initiative during her trip to Trinidad and Tobago.
Twenty-six grants will go to 16 Latin American and Caribbean countries, as well as two multi-regional projects, and will support women's entrepreneurship by developing and linking existing resources, programs, and infrastructure to create a stronger entrepreneurial environment for women entrepreneurs and women-owned businesses. The small grants were made possible by the Secretary's International Fund for Women and Girls and the Walmart Foundation.
Announced at the Sixth Summit of the Americas by President Obama and launched by Secretary Clinton, WEAmericas leverages public-private partnerships to increase women's economic participation and address three key barriers women confront when starting and growing small and medium-sized enterprises (SMEs): access to training and networks, access to markets, and access to finance.
WEAmericas builds on commitments made during the 2011 APEC Leaders Summit and in the San Francisco Declaration, which was adopted by all 21 APEC economies, including Canada, Chile, Mexico, Peru, and the United States, and ongoing work under Pathways to Prosperity.
All three initiatives address barriers to women's economic participation. Investing in women-owned SMEs is one of the best ways to simultaneously achieve economic, financial, and social impact. The World Economic Forum finds that countries with the narrowest gender gaps are also those with greater economic competitiveness.