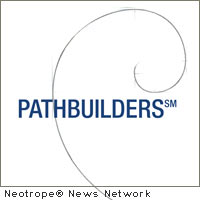 ATLANTA, Ga. /eNewsChannels/ — Pathbuilders, Inc. is a Silver Sponsor of the 20th Annual SHRM-Atlanta HR Conference on Oct. 18-19 at the Cobb Galleria Centre. On Oct. 19, Pathbuilders will sponsor the Talent Management Track, during which they will host industry-leading speakers as they deliver exciting new insights and strategies for managing talent in the new economy.
Where: Cobb Galleria Centre (www.cobbgalleria.com).
When: Tuesday, Oct. 19, 2010.
* 8:15 a.m. – 9:15 a.m.: "Building High-Impact Mentoring Programs: Ensuring that Mentoring is Not Simply a Series of Polite but Ineffective Conversations"
Speakers: Helene Lollis, President, Pathbuilders & Pam Tipton, Executive Director of Consulting, Pathbuilders.
* 10:00 a.m. – 11:00 a.m.: "Strategic Talent Development – How Leading Organizations Move the Needle"
Moderator: Helene Lollis, President, Pathbuilders
Panelists: Michelle Boyea, VP, Human Resources, McKesson Corporation; Jacqueline Welch, SVP, Talent Management, Turner Broadcasting Systems, Inc.; and Mike Troy, VP HR Business Consultant Support & Services, Siemens Corporation.
* 11:15 a.m. – 12:15 p.m.: "Competencies versus experiences-a new strategy for talent planning"
Speakers: Val Markos, President, VMark Consulting and Helene Lollis, President, Pathbuilders.
* 1:45 p.m. – 2:45 p.m.: "The Four Career Stages: A Framework for Managing Your Talent Pipeline"
Speaker: Helene Lollis, President, Pathbuilders.
The Annual SHRM-Atlanta HR Conference welcomes human resource professionals from hundreds of companies in metro-Atlanta representing a variety of industries. Registration information for the 20th Annual SHRM-Atlanta HR Conference is available at www.SHRMAtlanta.org .
About Pathbuilders, Inc.
Pathbuilders partners with Fortune-ranked companies to create gender-diverse senior leadership teams that directly contribute to the bottom-line. Pathbuilders combines executive education and peer exchange with structured mentoring to develop high-impact female leaders who move their companies forward. The company offers formal mentoring programs and customized solutions to develop high-potential female talent at each of the four distinct phases of women's careers. Since 1995, Pathbuilders has worked with more than 300 organizations and has positively impacted the careers of nearly 2500 Atlanta-area women. For more information, visit www.pathbuilders.com .
This story was issued by Send2Press® Newswire (Send2Press.com) on behalf of the news source and is Copyright © 2010 Neotrope® News Network – all rights reserved.
Story References: talent management, SHRM Atlanta, mentoring, talent development, managing talent pipeline, HR consulting, executive education, HR conference, high-potential talent management.