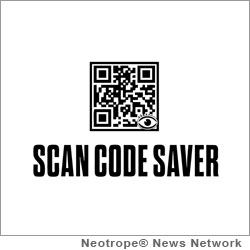 HUNTINGTON BEACH, Calif. /eNewsChannels/ — "A coupon is something a consumer presents to a restaurant, store or service business for a discount," says Seth Schiller, CEO of Scan Code Saver. "Companies like Groupon and Living Social don't distribute coupons. They sell on-line discounted certificates. There's a big difference. I believe business owners are getting tired of giving away all the profit in those deals just to get a one-time customer. Statistics show that most consumers who purchase discount certificates buy once and usually don't buy again. Bad business, if you ask me!" Seth exclaims.
Schiller believes he's created a far easier and better way for local business owners to communicate value to their customers through his mobile websites and mobile marketing campaigns. "I think American consumers are growing tired of giving out personal information over the Internet. And it's a hassle to give information through mobile devices just to get a local deal. Consumers shouldn't have to put up with daily 'spam' e-mails or pay 'up front' to purchase anything."
Using Scan Code Saver branded mobile websites and local classified networks; consumers are the ones in charge. Offers appear on their mobile phones immediately after they scan one of our branded QR (quick response) codes; redeemable any time, without compromising their time, privacy or the safety of their mobile phone.
Here's how Scan Code Saver works:
All Scan Code Saver mobile classified networks and mobile website marketing businesses are locally owned. Our independent affiliates offer branded mobile websites; mobile marketing programs and smart phone classified advertising networks within their local business community. Business clients advertise their unique Scan Code Saver branded QR code. New consumers "on the go" scan the code, find and redeem the offers.
Only official Scan Code Saver QR codes contain the company's EYEball(TM) seal of approval; a consumer's assurance that they can freely scan the QR code, safe in the knowledge that it's virus-free and secure. Consumers scan our codes without having to enter personal information then gain instant access to Scan Code Saver's easy-to-navigate mobile content classified networks and businesses custom mobile websites. National EYEball branding assures consumers a predicable scanning experience, no matter which city they visit or Scan Code Saver branded code they scan.
"Why our business works is simple," explains Mr. Schiller. "We provide small businesses a fast, effective and inexpensive way to stay competitive and advertise value using cutting edge mobile websites and mobile marketing programs. 'On the go' consumers value their time; like to protect their identity and love saving money. Now both business owners and customers win when they use Scan Code Saver mobile website marketing services."
For more information, go to or call 714-594-3931. Press: Contact Seth Schiller.
About the company:
Scan Code Saver is an Orange County, Calif.-based national advertising and marketing agency delivering branded mobile classified networks and mobile website marketing campaigns to American companies through local Independent affiliates.


Copyright © 2012 Neotrope® News Network – all rights reserved.