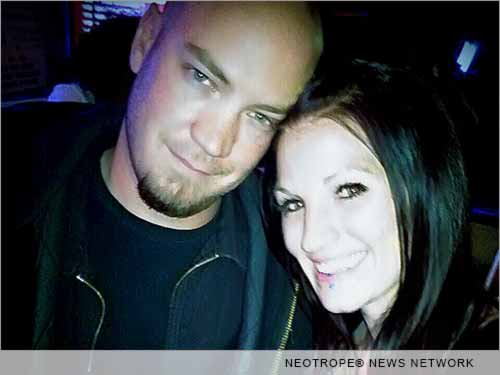 COLORADO SPRINGS, Colo. /eNewsChannels/ — NEWS: It has been estimated that about 6 million Americans have at least one tattoo they want removed or changed, but are unwilling to do it with a laser. Mundy Tattoo Removal is the first to address that large unmet need in all of the Rocky Mountain States. As part of Tattoo X studio, Mundy Tattoo Removal just became the first certified Tatt2Away center in Colorado, according to Rejuvatek Medical, Inc.
Tatt2Away(R) is a patented, non-laser, all natural tattoo removal system that can remove all colors of a tattoo with fewer treatments, less cost and minor discomfort compared to a laser. Markie Shums looked into tattoo removal this past year and stumbled upon Tatt2Away as the newest, most effective way to remove tattoos. She herself had a laser removal procedure and stated, "Laser removal was painful, and I was not happy with the results. After four laser treatments, the tattoo was still very visible. I wanted better results." Markie's husband, Scott, was her tattoo artist before they married and is now co-owner of Mundy's Tattoo Removal and continues to be an artist at Tattoo X.
"Scott is an amazing artist," according to Markie, "and we see more and more people coming in for cover ups over tattoos that they had done in their youth or at home. With Tatt2Away we can now Reduce To Cover instead of making the tattoo darker and larger in order to cover it up."
Selectively removing part of an existing tattoo frees Scott up to be the creative artist that he is. It also gives the customer a far wider choice of new art.
To make an appointment for a Tatt2Away consultation, call Markie at Tattoo X, 511 Security Blvd., Security, CO 80911, 719-358-9152. They are open 7 Days a week, Sunday thru Thursday 12 p.m.-8 p.m., and Friday-Saturday 12 p.m.-10 p.m.
Rejuvatek Medical is placing only a few Tatt2Away systems per city, offering a limited exclusivity to those studios that see the opportunity first and act on it. For more information, go to http://www.Tatt2Away.com/ .
This version of news story is Copr. © 2015 eNewsChannels™ (www.enewschannels.com) and the Neotrope® News Network – all commercial and reprint rights reserved. Unauthorized reproduction in whole or in part without express permission is prohibited.