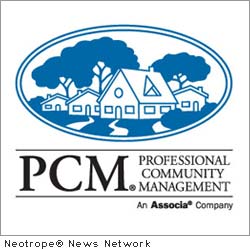 LAKE FOREST, Calif. /eNewsChannels/ — Professional Community Management of California, Inc. (PCM) today sponsored the Fifth Annual Savannah's Organic Ranch Golf Tournament at the Aliso Viejo Country Club. The event supports efforts to fight pediatric cancer and promote a healthier future.
"Not only does PCM want to contribute to Aliso Viejo by way of improving the quality of the community, but we also want to support the non-profit charity organizations that benefit families," said Donny Disbro, chief executive officer of PCM. "As the father of two boys, I'm personally touched by the issues that Savannah's Organic Ranch is bringing to light and I'm committed to helping establish her legacy for future generations."
Savannah's Organic Ranch was created in honor of Savannah Sachen, who died in 2007 from cancer. Her parents founded the ranch to educate the public about the benefits of organic foods and farming. The ranch also encourages children to donate organic foods to local food banks, as well as allocates a portion of funds toward easing the lives of children battling pediatric cancer.
About Professional Community Management of California, Inc.:
Professional Community Management of California, Inc. (PCM), an Associa company, specializes in the management of Common Interest Developments of homeowner associations for family oriented master-planned developments, resort-style master-planned communities, active-adult master-planned communities, condominium associations and boutique communities throughout Southern California and Southern Nevada.
With headquarters in Lake Forest, Calif., PCM and its companies employ a staff of more than 1,500 people. PCM has offices in serving all of Southern California and Southern Nevada and is recognized by the Multi Housing Council as one of the county's largest managers of common interest developments. Management services by PCM are backed by state-of-the art Internet technology and comprehensive financial and management systems. For additional information, please contact PCM at 800.369.7260 or at www.pcminternet.com.
About Associa:
Building successful communities for more than 30 years, Associa is North America's largest community association management firm and serves its clients with local knowledge, national resources and comprehensive expertise. Based in Dallas, Associa and its 8,000 employees operate more than 150 branch offices in the United States, Mexico and Canada. To learn more about Associa and its charitable organization, Associa Cares, go to www.associaonline.com and www.associacares.com. Find us on Facebook (http://www.facebook.com/associa), follow us on Twitter (http://twitter.com/associa), LinkedIn ) and Pinterest (http://pinterest.com/associa/), and watch us on YouTube (http://www.youtube.com/associamarketing).
Copyright © 2012 Neotrope® News Network – all rights reserved.