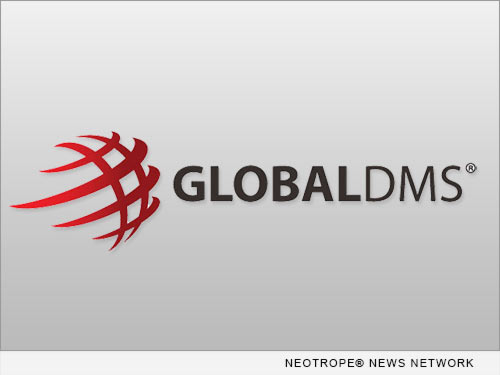 LANSDALE, Pa. /eNewsChannels/ — NEWS: Global DMS, a leading provider of SaaS compliant valuation management software, today announced that it launched Appraisal Tracking On Mobile (ATOM), an application that arms appraisers with robust functionality, instant access to information, and communication capabilities that facilitates greater productivity in the field.
ATOM gives appraisers easy access to Global DMS' eTrac valuation management platform, which lenders, AMCs and other real estate entities rely on to compliantly automate their entire appraisal process.
Using ATOM, appraisers can view their pipelines; accept and decline orders via their mobile device; see all open, closed and cancelled orders; update order status along with notations and conditions; contact borrowers to schedule inspection dates; and obtain directions to the property being appraised.
"We want to do everything we can to make our clients and their customers' jobs as easy as possible," states Vladimir Bien-Aime, president and CEO of Global DMS. "ATOM is a very effective communication, workflow and task management tool that helps users who are on the go quickly and efficiently complete appraisals in full compliance using comprehensive mobile technology automation."
The feature rich design of ATOM also allows appraisers to drill down into to the details of all orders in their pipelines. Examples include the file number, borrower information, property address, lender, loan product, property type, client name and contact information, vendor fees, due dates and more.
In addition, ATOM integrates with appraisers' mobile devices and GPS to automatically synchronize their calendars with property inspection dates and times as well as other tasks, making the management of calendar appointments seamless and easy. ATOM also has an integrated help system for when appraisers have on-the-fly questions.
ATOM taps eTrac's client-specific appraisal process configurations and rules-based compliance repository to ensure processes are followed and appraisals are completed in full compliance with constantly changing rules and regulations.
Global DMS will be providing demonstrations of ATOM in booth 546 at the MBA Annual Convention and Exposition in Las Vegas, Nevada on October 19 – 21, 2014.
About Global DMS
Founded in 1999 and headquartered in Lansdale, Pennsylvania, Global DMS is a leading provider of commercial and residential real estate valuation solutions catering to lenders, servicers, AMCs, appraisers and other real estate entities. The company's solution set is cost effectively delivered on a software-as-a-service (SaaS) transactional basis that ensures compliance adherence, reduces costs, increases efficiencies and expedites the entire real estate appraisal process.
The company's solutions include its eTrac valuation management platform, eTrac WebForms, Global Kinex, AVMs, the MISMO Appraisal Review System (MARS) and AMCmatch.com.
For more information, visit the company's web site at http://www.globaldms.com/ or call (877) 866-2747.
This version of news story is Copr. © 2014 eNewsChannels™ (www.enewschannels.com) and the Neotrope® News Network – all commercial and reprint rights reserved. Unauthorized reproduction in whole or in part without express permission is prohibited.