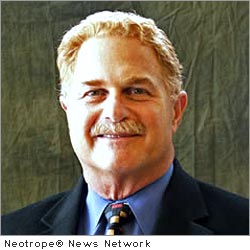 KIRKLAND, Wash. /eNewsChannels/ — Today one of America's most experienced long-term care insurance agencies – LTC Financial Partners LLC (LTCFP) – reveals a little-known secret for people in the market for LTC insurance. "Just ask your employer about it," says Dan Cahn, LTCFP's Senior Vice President of Business Development. "Doing so could save you time, paperwork, and money – even if your workplace has no group LTC benefit in force."
How can this be? "There's a relatively new form of long-term care insurance for the workplace that's incredibly easy to set up," says Cahn. "It's called 'multi-life.' A multi-life plan can in place virtually overnight. All you need is three or more participants." In most organizations, he points out, there are at least three people who could benefit from an LTC policy and would love the special rate and abbreviated application process. Participants need not all be rank-and-file employees; they may include family members as well as company owners and managers.
"The multi-life plan is the up-and-coming form that's far different from the traditional group LTC plan, which typically takes weeks or months to set up," says Cahn.
Multi-life long-term care insurance combines the flexibility and choice of individual coverage with the cost reduction and simplification of traditional group long-term care insurance. Employees and business owners get policies at a discount and with reduced underwriting; and they have greater latitude in selecting benefit features. Multi-life plans can be implemented as an employer-paid benefit, a voluntary benefit, or a combination of both; and are suitable for tiny organizations as well as larger ones.
Traditional group LTC insurance, in comparison, is usually a one-size-fits-all, employer-sponsored plan without individual underwriting. Suitable for organizations with hundreds to thousands of employees, this type is rarely found in smaller companies or non-profits.
"There's a lot of internal decision making required to set up such plans in most cases," says Cahn. "By contrast, setting up a multi-life plan can be almost as easy as setting up an individual plan for one person or couple." Although multi-life plans are most popular in smaller organizations, "they also work well in medium-sized to large outfits; and they have the virtue that you can start small, with just a handful of participants, and then expand."
"If your employer already has an LTC benefit in place, you're home free," says Cahn. "But most employers don't, so you may want to do a little spadework before proceeding."
He recommends this three-step process:
1. Find and confer with a long-term care specialist who knows how to set up multi-life plans as well as individual plans. "Get your ducks in a row and make this expert your partner in approaching your employer."
2. Talk with your employer about your need for long-term care insurance; and explain the cost-saving and other benefits of involving other interested employees. "This should be enough to gain the support your need."
3. Set up a meeting with your organization's decision makers, your expert, and yourself. "The rest should be easy."
Cahn's company, LTCFP, has more than 500 LTC specialists serving individuals and organizations in all parts of nation. They may be located, by state, at http://www.ltcfp.com .
LTCFP is a co-founder and sponsor of the "3 in 4 Need More" campaign, which seeks to alert Americans to the long-term healthcare crisis, and to multiply the number protected by long-term care planning.
Copyright © 2012 Neotrope® News Network – all rights reserved.