Home
Economic Development
Economic Development - includes local Government, Services and Consultants
eNewsChannels NEWS: -- ENKI Brewing is proud to partner with several local small businesses and the City of Victoria to hold a special shopping event on Small Business Saturday, Nov. 28. The new "Better Together Small Business Saturday Market" makes it easy for neighbors and visitors to Victoria to find unique holiday gifts for friends and family.
eNewsChannels NEWS: -- In September 2020, the quantum-safe XQ Message platform was successfully deployed at the Indiana 5G Zone's Advanced Innovation & Test Lab in a service configuration. Quantum-safe encryption ensures that data can be kept safe from existing data exfiltration as well as future quantum computing attacks.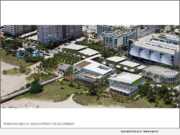 eNewsChannels NEWS: -- While other cities around the country are considering raising taxes, or already have, in response to budget shortfalls due to COVID-19, the Pompano Beach CRA has announced that residents of the City of Pompano Beach are experiencing one of the lowest tax rates in Broward County according to the recently released 2021 millage rates.
eNewsChannels NEWS: -- Celeres Capital, an investment and advisory firm based in San Juan, Puerto Rico, announced that the U.S. territory has secured a leadership role in communication technology with the Puerto Rico 5G Zone initiative. This laboratory is primed to enable companies, government entities, and academia to test applications and build new use cases for 5G networks, securing Puerto Rico's future success.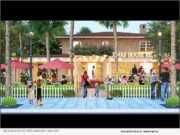 eNewsChannels NEWS: -- Pompano Beach residents are encouraged to attend a special presentation about the McNab House & Botanical Gardens during a virtual Pompano Beach CRA meeting on Tuesday, September 15, 2020 at 1 p.m. The presentation will introduce Randy Hollingworth, Director of Landscape Architecture, Planning and Urban Design from the award-winning, international firm Bermello, Ajamil and Partners (B&A).
eNewsChannels NEWS: -- RMA presented their combined 5-Year Strategic Finance Plan and Action Plan for the City of North Miami Beach to the CRA Board on Thursday, June 25. The award-winning consulting firm developed a clear and concise roadmap to prioritize and guide redevelopment in the CRA area. This plan was unanimously approved by the Board.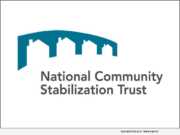 eNewsChannels NEWS: -- oday, the National Community Stabilization Trust (NCST) announced its leadership of two national initiatives. First, NCST announced the formation of the Homeownership Alliance, which will advocate for more resources and better policies to increase affordable homeownership opportunities for American families.
eNewsChannels NEWS: -- Innovations in nuclear energy will play a vital role in reaching Virginia's goal to be carbon-free by 2050 after Governor Ralph Northam signed legislation directing the state to work with industry to develop a strategic plan for the Commonwealth's nuclear industry. The bill directs the government, through the Virginia Nuclear Energy Consortium Authority (VNECA), to work with industry stakeholders to develop a comprehensive plan.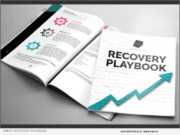 eNewsChannels NEWS: -- For over a decade, RMA has been guiding city and county leaders through the "reinvention" process using a strategic multistep approach to help communities overcome economic obstacles. Now, as cities struggle to address the economic impacts of COVID-19, the firm has created a Recovery Playbook for municipal leaders.
eNewsChannels NEWS: -- Drive down almost any suburban highway, and you will be greeted by a sea of sameness. McDonald's, Dunkin Donuts, Wells Fargo, Target, etc. You could be anywhere. But soon, when you drive into or fly over Evesham Township, however, you will be greeted by an embodiment of the township seal. Catalyst Experiential and Evesham Township worked together on the design.