Employment Industry News, HR, Jobs, and Career Placement News
MADISON, Wis. /eNewsChannels/ -- NEWS: Just completed research by Colorado State University Economist Kevin Duncan and Smart Cities Prevail Researcher Alex Lantsberg reveals that Wisconsin's proposed prevailing wage repeal (AB 32) will cost the state nearly 9,000 jobs, $1.2 billion in economic output, $77 million in tax revenue, and will export an estimated $500 million in construction investments out of state.
BLOOMFIELD, N.J. /eNewsChannels/ -- NEWS: Health Koncepts announces a new and exciting health and wellness program that was carefully designed to bring 'Complete Health and Wellness' to its participants and provide employers with an enhanced benefits portfolio. After intensive research by Health Koncepts CEO, Mr. Quincy Luzunaris, the 'Complete Health and Wellness' package was developed to combat the social ills that plague our nation.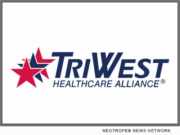 PUYALLUP, Wash. /eNewsChannels/ -- NEWS: TriWest Healthcare Alliance announced today a new hiring initiative with the non-profit organization Hire America's Heroes(R). The purpose of the initiative is to provide a unique avenue for job-seeking Veterans in the Puget Sound, Washington area to find jobs in the health care industry. Interested Veterans will submit their resume to an online repository.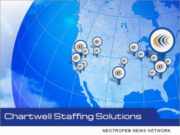 LANCASTER, Pa. /eNewsChannels/ -- NEWS: In mid-March 2015, Chartwell Staffing Solutions saw an opportunity and transformed itself into one of the top ten privately owned staffing agencies in the U.S. as well as into the largest staffing agency in Pennsylvania. Almost overnight, Chartwell grew from nine to 39 locations.
ATLANTA, Ga. /eNewsChannels/ -- NEWS: Aligned with international calls for gender equality, a new non-profit has been created to help U.S. employees at S and P 500 companies reach the goal of 50 percent women in senior leadership positions. Show Me 50 Inc. (ShowMe50) provides pragmatic tools individuals can use to identify and challenge gender bias inside their companies.
BURBANK, Calif. /eNewsChannels/ -- NEWS: Casting is the backbone of all great reality shows and veteran TV casting agent Jacqui Pitman knows casting. She is a true behind-the-scenes powerhouse when it comes to finding the perfect people for the perfect parts. Her agency, Pitman Casting, is a full service, reality television casting company that has provided talent for some of TV's hottest shows. Now the veteran casting director is on the search for reality TV's next 'It' couple.
COSTA MESA, Calif. /eNewsChannels/ -- NEWS: Emilio N. Francisco, Chairman and Chief Executive Officer of private equity firm PDC Capital Group, today announced that PDC will give priority to military veterans when recruiting new hires to one of its companies.
SAN FRANCISCO, Calif. /eNewsChannels/ -- NEWS: EPIC Insurance Brokers and Consultants, a retail property and casualty insurance brokerage and employee benefits consultant, today announced that Shelley Dawson, Jon Greenstein and John Gaffney have joined the firm in San Francisco. All will assume leadership roles in EPIC's rapidly growing Employer Services Platform (ESP).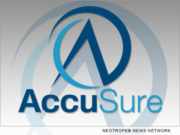 SAN DIEGO, Calif. /eNewsChannels/ -- NEWS: We are all looking to operate as lean as possible and many employers turn to 1099 employees to reduce tax and insurance burden, says Jamie Reid, CEO of AccuSure. But a big question remains: if they file a work comp claim, would it be covered? Can the insurance company charge premium on a work comp audit? These are important for employers to know.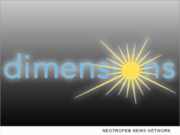 RALEIGH, N.C. /eNewsChannels/ -- NEWS: Dimensions in OH and S, Inc. is proud to be a Clean Energy business and EPA Green Power Partner. By supporting local wind and solar projects through national clean energy provider, Arcadia Power, we are helping to reduce America's dependence on non sustainable and environmentally unfriendly fuels. This is an important way to make our workplace a better place and to encourage other businesses to consider reducing their carbon imprint.