Environmental News, Ecology, Pollution Control, and Related News
eNewsChannels NEWS: (CHATTANOOGA, Tenn.) -- Southeastern Cave Conservancy, Inc. (SCCi) announced today the purchase of the Daleo Entrance to the Roppel section of Mammoth Cave, the longest cave system in the world. The land surrounding the entrance, now named the Elroy and Marilyn Daleo Cave Preserve, is one mile east of Mammoth Cave National Park and protects 88 acres of classic karst on the Mammoth Cave Plateau.
OPINION: Thanks to Mother Earth's gracious Snow miracle at Vermont's Stowe Mt, we were able to help rebirth SKI BALLET into a more fun, easy, romantic form for all ages and levels, on April 8,during U.S. Ski Hall of Fame Week (HOF). My FREE clinic was at the urging of ski Elders like John Fry and seven pages on Google.
OPINION: RIO was a huge wake-up call that Global Warming has hit the Olympics. Senator Bernie Sanders said in September that global warming is accelerating and more dire than projected. After seeing that August Ties July For Hottest Month Ever (Popular Science), I asked the UN's top Ocean consultant Leonard Sonnenschein, what are the chances of swimming in the Tokyo Olympic waters in 2020, and snow at the 2018 Winter Olympics in South Korea, if our governments do not act quickly enough?
OPINION: Mt. Ashland Oregon welcomed the biggest storm on the West Coast in five years after praying at their 'First Snows Mountain Blessing' ceremony on November 23, 2014, for snow to help end the Pacific Coast drought. Two weeks later, a winter storm drenched the Pacific Coast and covered Mt. Ashland with a beautiful bright blanket of powder, as shown below.
eNewsChannels NEWS: (TIPP CITY, Ohio) -- Trimble Local Schools will soon see a substantial savings in its monthly utility bills following an agreement with Energy Optimizers, USA, to overhaul all lighting and improve the district's HVAC controls.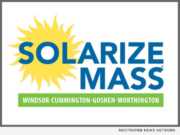 eNewsChannels NEWS: (ARLINGTON, Mass.) -- SunBug Solar has been selected as the installer for the upcoming Solarize Mass program for the western Massachusetts towns of Windsor, Cummington, Goshen, and Worthington. The installer selection process was highly competitive, and SunBug Solar was unanimously chosen by town representatives from a competitive pool of eight solar providers.
NEWS: (LOS ANGELES, Calif.) 'Little Green' book publisher, Paraphrase, LLC, pledges support for Save The Frogs Day 2016. Did you know there is a 'Save The Frogs Day'? You may have read or heard at some point in the last few years about the alarming rate of disappearance of frogs in the world. While you might ask why this is important, frogs are essential to many ecosystems around the world.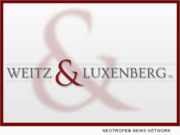 NEWS: (PORTLAND, Ore.) Long-time environmental activist Erin Brockovich is joining with Weitz and Luxenberg, P.C., attorney Robin Greenwald to investigate claims from Portland, Oregon area residents who may have been harmed by chemical emissions released into the air by art-glass companies in the region.
NEWS: (NEW YORK, N.Y.) Environmental activist Erin Brockovich, together with a team of Weitz and Luxenberg attorneys, look forward to meeting with victims of the Hoosick Falls, New York PFOA groundwater contamination on Saturday, January 30, 2016, said the nationally known personal injury and mass tort law firm.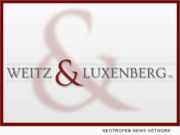 NEWS: Weitz & Luxenberg is investigating bringing a lawsuit against one or more companies believed responsible for certain cancers and other illnesses affecting residents of Hoosick, New York, where the residents have unwittingly been drinking water contaminated with PFOA (perfluorooctanoic acid), the nationally known personal injury and mass tort law firm today announced.