Environmental News, Ecology, Pollution Control, and Related News
NEWS: Are Chemtrails real? Two volunteer environmentalists from the National Crime Scene Cleanup Association (NCSCA) are setting out to find conclusive evidence about the existence of 'chemtrails.' Award Winning Director/Producer Michael J. Murphy will be documenting this incredible feat, under the watch of world-renowned scientist Dr. J. Marvin Herndon.
NEWS: Energy Optimizers, USA, will be recognized by the White House today, Oct. 19, 2015, during the 'White House Summit on Climate and the Road Through Paris' for committing to the American Business Act on Climate Change Pledge.
NEWS: Owners of recalled Volkswagen (VW) diesel passenger cars sold with emissions controls designed to cheat during smog tests may be entitled to compensation from the automaker, the nationally known personal injury law firm Weitz and Luxenberg said today.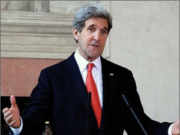 WASHINGTON, D.C. /eNewsChannels/ -- U.S. Secretary of State, John Kerry, today recognized "World Oceans Day" with the following statement: World Oceans Day, June 8,...
OPINION: On Christmas Eve my neighbor, Betty Miramontes of Puerto Vallarta's Business Association, told me about a Humpback that got entangled in fish nets and couldn't be saved. She said they needed help getting the word out how to better protect our beloved whales in beautiful Banderas Bay.
COLUMBIA, Md. /eNewsChannels/ -- NEWS: iFOS (Intelligent Fiscal Optimal Solutions) today announced it has received award notification to conduct Grant Monitoring Reviews and Technical Assistance at the United States Environmental Protection Agency (EPA). The contract is a firm fixed price contract with a five-year performance period.
STAMFORD, Conn. /eNewsChannels/ -- NEWS: As part of a global wildlife-trafficking issue that is growing exponentially, 22 tiny baby turtles - likely destined for soup pots in China - were recently rescued and brought to a nursery at the SoundWaters Coastal Education Center, where they are being coddled and cared for after a harrowing, near-smuggling experience.
PORTOLA, Calif. /eNewsChannels/ -- NEWS: Agru America, Inc. today announced that the city of Portola, Calif. is now using its exclusive EPA Subtitle D compliant landfill closure system - ClosureTurf(R). Officials at the landfill had to address significant challenges including ground water issues and a short construction window.
EARTHRISING is a Series on How we can lift each other up higher and higher through harnessing our Imagination, Ancient Tribal Wisdom, Green Technology & Heart...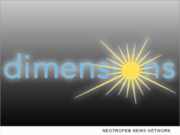 RALEIGH, N.C. /eNewsChannels/ -- NEWS: Dimensions in OH and S, Inc. is proud to be a Clean Energy business and EPA Green Power Partner. By supporting local wind and solar projects through national clean energy provider, Arcadia Power, we are helping to reduce America's dependence on non sustainable and environmentally unfriendly fuels. This is an important way to make our workplace a better place and to encourage other businesses to consider reducing their carbon imprint.