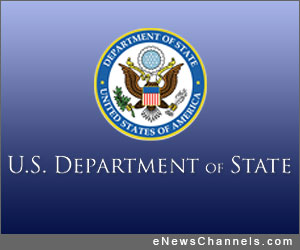 WASHINGTON, D.C. /eNewsChannels/ — The 31st Meeting of the Commission for the Conservation of Antarctic Marine Living Resources (CCAMLR) concluded on November 1 in Hobart, Australia. The meeting yielded a significant step toward protecting Antarctica's Ross Sea as the United States and New Zealand reached agreement on a joint proposal to establish the world's largest marine protected area (MPA) in that region. The Ross Sea is of tremendous conservation and scientific value and continues to be a focal point for U.S. marine conservation efforts in Antarctica.
Although the United States and New Zealand had submitted different proposals to CCAMLR for MPAs in the Ross Sea, productive negotiations between the two countries resulted in a joint plan that balances ecosystem protection, scientific research, and fishing objectives. The proposed MPA would protect roughly 876,000 square miles (2.27 million square kilometers) of the Ross Sea, an area larger than the state of Alaska.
Unfortunately, the joint plan was not finalized during the meeting. Opposition from a small number of members prevented the Commission from reaching the consensus required to approve the Ross Sea and other MPA proposals. Members agreed, however, to convene a special meeting in Germany in July 2013 to consider and make decisions on the pending MPAs, demonstrating the importance and urgency of the issue.
The U.S. delegation at CCAMLR is led by the U.S. Department of State's Bureau of Oceans and International Environmental and Scientific Affairs, and also includes representatives from the National Oceanic and Atmospheric Administration and the National Science Foundation, as well as advisers from the fishing industry and non-governmental conservation organizations.
The United States looks forward to working with New Zealand and other interested governments in advance of the July meeting on this significant marine protection initiative.