Arts News, Fine Art and Artists News, Galleries, Paintings and Sculptors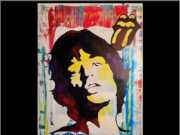 eNewsChannels NEWS: -- What do you get when you mix multidisciplined, modern artists from around the world with a cutting-edge blend of technology and art? You get Modern Art Cartel. Modern Art Cartel is at the forefront of combining art with technology and has developed the world's first AI digital artist, MysterioAI, that creates engaging NFTs (non-fungible token) or collectible digital assets.
eNewsChannels NEWS: -- When master visual artist Bernard Stanley Hoyes was first appointed to create an outdoor stainless-steel sculpture for the Kingston Restoration Walking Museum Project in Jamaica, it was before Covid. The project, sponsored by the Kingston Restoration Company and the Duke Street Refurbishing Project and funded by the Tourism Enhancement Fund was a heartfelt assignment for Hoyes, a native of Jamaica and longtime resident of California.
eNewsChannels NEWS: -- The new "Return" sculpture, by Arizona artist Sean T French, captures the fear and strength in returning to our lives during this crisis. Instead of the creatures French often creates this piece depicts a contemporary human wearing armor that is both metaphorical and literal in reference to our wearing masks.
eNewsChannels NEWS: -- The Desert Light Gallery, located at the Mojave National Preserve's Kelso Depot Visitors Center presents "On the Mojave Road," a solo exhibit of paintings in watercolor on paper by nationally celebrated painter and National Park Service Artist in Residence, Emily Silver. The Visitors Center is at 90942 Kelso Cima Rd, Kelso, CA 92309 and open to the public from 10 a.m. to 5 p.m. Thursday - Monday.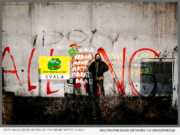 eNewsChannels NEWS: -- American artist XVALA will open his MEME PARTY campaign with an extreme modification of Banksy's mural painting of Steve Jobs in Calais, France, known as "The Son of a Migrant from Syria". XVALA will unveil his work at an event on April 27, 2019 in the Bowery. All pieces in the campaign make use of a variety of politically-charged and often controversial memes.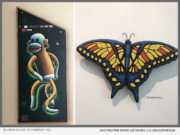 eNewsChannels NEWS: -- Buckhead Art & Company Inc., has recently acquired an offering of two (2) original Joey Waldon pieces from an anonymous private collector. A prolific painter and sculptor, Waldon rarely sold his art, preferring to fill the walls of his home from floor to ceiling with his dark, yet whimsical surrealism.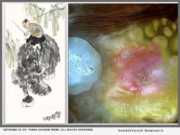 eNewsChannels NEWS: -- Rare Art, Inc. in Covina, California, announces the solo exhibition of Dr. Yuhua Shouzhi Wang, a noble international art master whose accomplishments has been appraised by the United States Congress and art scholars of world authorities, has been held world-wide - including China, San Francisco and currently in Thailand - in efforts to develop cultural exchange between the East and the West.
eNewsChannels NEWS: -- Casita Maria Center For Arts & Education in partnership with Pregones Theater are proud to present "We Have Ire: Afro-Cuban in the United States." This exhibition and multi-disciplinary theater project will be produced by Cuban-American writer, performer, Doris Duke Artist and San Francisco resident Paul S. Flores, with collaborating Puerto Rican filmmaker and photographer Eli Jacobs-Fantauzzi.
CARLSBAD, Calif. -- A grand opening event on August 10 hosted by the Carlsbad Chamber of Commerce celebrated a new addition to the Carlsbad arts community - Arrakis Arts; a unique art gallery and lifestyle space that features objects and events to promote self-awareness and enhance personal intuition while stimulating the mind and soul.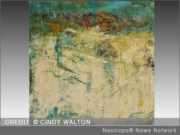 CERILLOS, N.M. /eNewsChannels/ -- NEWS: Noted abstraction fine artist Cindy Walton has been chosen as one of 49 encaustic and wax artists from across the United States to show her selected work, 'Wind Swept,' at the Third Annual Juried Encaustic/Wax Exhibition of the Encaustic Art Institute in New Mexico, October 5 to November 4, 2013.