Video Game News, Console and PC Games, and Video Gaming Industry News
eNewsChannels NEWS: -- Accio Motion LLC, a rising star in the production and publishing of mobile games, announced today the release of its new family friendly martial arts game: Flying Fu. Available now on the App Store and Google Play. Flying Fu features simple as well as impossible levels, with the difficulty gradually increasing as you play.
eNewsChannels NEWS: -- HaptX Inc., formerly AxonVR Corporation, announced today its first product, HaptX Gloves, the world's only haptic wearable to bring realistic touch and force feedback to virtual reality. HaptX Gloves feature over 100 points of high-displacement tactile feedback, up to five pounds of resistance per finger, and sub-millimeter precision motion tracking.
OKLAHOMA CITY, Okla. -- JAF Industries, creator of the E-Cap designed to protect exposed PVC pipes in the home, announces the release of a...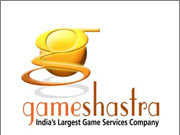 HYDERABAD, India -- Today, Hyderabad and Los Angeles based Gameshastra Inc, announced a partnership with Sony Computer Entertainment Europe (SCEE) to build a game...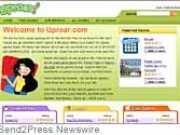 LOS ANGELES, Calif. -- Uproar.com, a popular entertainment and gaming internet brand created in 1995, has been re-launched by Firstlook. Originally a place for casual gamers to come and play free TV game shows like Family Feud and Jeopardy, Uproar's new community-driven site helps casual gamers to easily find the best and newest online casual games.
BOULDER, Colo. -- WidowPC(R), a leader in cutting-edge PC hardware, today announced the - in-stock - availability of the long-awaited, Nvidia 8800M GTX powered gaming laptop, the Sting 517D2. The Sting 517D2 gaming laptop, featuring the 8800M GTX DirectX 10 compatible video card by NVIDIA, is the first of it's kind to be offered with NVIDIA's GeForce 8800M GTX graphics processor and marks a new performance benchmark for mobile PC hardware.
BOULDER, Colo. -- WidowPC, a leading boutique brand of high performance, gaming computer recently won PC Gamer Magazine's highest rating, "Excellent" for its Intel-based, Widow IX2 SLI gaming computer. WidowPC is the high performance gaming brand of Silicon Mountain Holdings, Inc. (OTCBB: SLCM).
AUSTIN, Texas -- WidowPC, the industry's leading gaming computer boutique, launched the world's first gaming computer designed especially for World of Warcraft players. The PC hardware and software is optimized to play World of Warcraft at the best possible performance and detail. The new machine sports a new form of intelligent networking technology that greatly reduces that amount of lag experienced by the player in World of Warcraft and other massively multiplayer online (MMO) games.