Radio Industry News, including Satellite and Internet Radio News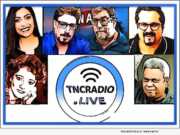 eNewsChannels NEWS: -- TNCRadio.LIVE announced today that some well-known radio personalities along with others have come together to help create a new Internet Radio and Mixed-media company focused on those who spend their day driving the streets of Houston.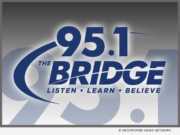 eNewsChannels NEWS: -- When The Bridge Christian Radio Network, based in Old Bridge, N.J., gained authorization to expand its Christian Bible teaching broadcasts into New York City in November 2013, no one could have anticipated the battle that would ensue before the station could actually begin broadcasting on its own frequency, 95.1 FM in the heart of Manhattan.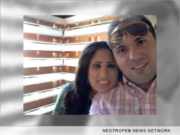 NEWS: Over 100 million Christians are persecuted for their faith all over the world, making them one of the most persecuted religious groups on the planet, according to The Bridge Christian Radio. Iran is one of the top persecutors of Christians, and on Monday, September 28, Iranian President Hassan Rouhani will address the United Nations, even as his government unlawfully holds and tortures Americans. In particular, for the past three years, Christian pastor Saeed Abedini has been imprisoned in Iran for his faith in Christ.
CARLSBAD, Calif. /eNewsChannels/ -- NEWS: Carlsbad attorney Stan Prowse was approached in early 2013 by the Andrea Kaye Financial News and Talk radio show to participate in a Legal Eagle series of segments focused on Family Law. Since that time seven segments have been produced and aired live on AM1450 San Diego and AM1510 Las Angeles.
SECAUCUS, N.J. -- Bob Taylor, Managing Member at Max Radio Network, LLC, has earned the coveted designation of Certified Digital Marketing Consultant (CDMC) by...
AUSTIN, Texas -- Willie Nelson appeared Monday, February 4, 2008, on the nationally-syndicated Alex Jones Show in a ground breaking interview where the country music legend said the twin towers were imploded on 9/11. "I saw those towers fall and I've seen an implosion in Las Vegas - there's too much similarities between the two, and I saw a building fall that didn't get hit by nothing."
WASHINGTON, D.C. -- AccessMusicNetwork.com announced today a new and innovative Internet Radio software product being provided as a packaged toolkit for the Entertainment and Leisure marketplace. The company's Internet Radio Station Toolkit for professionals is being introduced with several listening audiences and demographics in mind including women, teenagers, and seniors.
NORTHBOROUGH, Mass. -- Protium Technologies, Inc. and Vanu, Inc. have signed a teaming agreement formalizing their business relationship. Under terms of the agreement, Protium will continue to design, develop and manufacture a line of RF front-end equipment to meet the requirements of Vanu's leading-edge, software defined radio architecture.
HONOLULU, Hawaii -- Author, Popular TV/Radio guest Athena Star (Mystic), says Princess Diana has many messages for us, marking the 10th year anniversary of her passing. Also messages from JFK, Gandhi, Elvis and More! Her new book is: "Celebrities in Spirit - Afterlife Wisdom for Mastery & Success" (ISBN: 978-1434302700).
LONG ISLAND, N.Y. -- Icruise.com announces that twice each day KUTY listeners will be given a cue to call to qualify for the cruise giveaway. This will happen each weekday between June 4th and June 22nd. icruise.com, The World's #1 Cruise Specialist, is a Lynbrook, New York-based on-line cruise travel agency.