Religion News, Churches, and Alternative Beliefs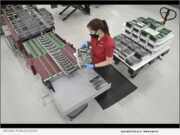 eNewsChannels NEWS: -- The Manufacturing Leadership Council of the National Association of Manufacturers presented Bridge Publications Inc., publisher of the nonfiction works of author and Scientology Founder L. Ron Hubbard, with their coveted ML100 Award at a Virtual Awards Gala to honor manufacturing excellence, announced the Church of Scientology International today.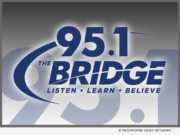 eNewsChannels NEWS: -- When The Bridge Christian Radio Network, based in Old Bridge, N.J., gained authorization to expand its Christian Bible teaching broadcasts into New York City in November 2013, no one could have anticipated the battle that would ensue before the station could actually begin broadcasting on its own frequency, 95.1 FM in the heart of Manhattan.
TAMPA, Fla. -- Joshuacord, Inc., a registered 501(c)(3) non-profit, Christian, nondenominational organization dedicated to raising awareness and providing support to the oppressed and persecuted Christians in the Middle East and Africa, will be hosting its fourth annual 5K Joshua 1:9 Religious Freedom Run at 8 a.m. on Saturday, Nov. 19, 2016 in Tampa, Florida.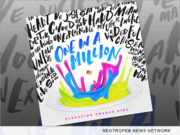 NEWS: (SAN DIEGO, Calif.) Syntax Creative is pleased to announce a new deal with Elevation Church, which Outreach Magazine named in 2015 the 15th largest church in America. Pastored by Steven Furtick, the multi-site church with 20,000 weekly attendees calls over a dozen locations home, including its base in Matthews, North Carolina. Elevation Church will release its second Kids Worship album, 'One In a Million,' worldwide on April 29.
NEWS: The Turner Chapel AME Church Education Ministry, hosts its 6th annual college fair, beginning with a pre-college fair workshop by author and education ministry leader, Mychal Wynn, based on his new book, 'Show Me the Money: A Comprehensive Guide to Scholarships, Financial Aid, and Making the Right College Choice,' from 10:30 - 11:30 a.m. The college fair runs from Noon to 3 p.m., Oct. 24, and is FREE to the public.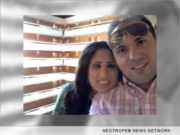 NEWS: Over 100 million Christians are persecuted for their faith all over the world, making them one of the most persecuted religious groups on the planet, according to The Bridge Christian Radio. Iran is one of the top persecutors of Christians, and on Monday, September 28, Iranian President Hassan Rouhani will address the United Nations, even as his government unlawfully holds and tortures Americans. In particular, for the past three years, Christian pastor Saeed Abedini has been imprisoned in Iran for his faith in Christ.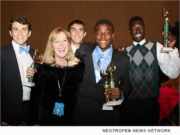 SAINT CLOUD, Fla. /eNewsChannels/ -- NEWS: Lads to Leaders (L2L) invites parents and their children to watch 'The Best Kept Secret' and learn how they can become involved in the best training program in America. A documentary was produced about the program and the founder Dr. Jack Zorn. It will be shown nationally April 25, 2015, on DISH channel 266, Angel Two.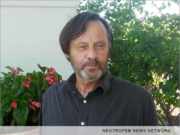 BUFFALO LAKE, Minn. /eNewsChannels/ -- NEWS: Daniel Leske is the author and illustrator of the trilogy, 'The Joy of Heaven' (ISBN: 978-1597553759; Book 1), an inspirational series of creatively illustrated books that are filled with words and images of how heaven was revealed to him by God.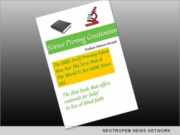 FT. LAUDERDALE, Fla. /eNewsChannels/ -- NEWS: A new book, 'Science Proving Creationism' (ISBN: 9780961809850), by Professor Solomon Huriash, is the only work of its kind on the market that literally proves each and every verse of the Biblical story of creation is in sync with the teachings of modern science. Published by Land Publishing Corporation, a project like this has never been done before.
WASHINGTON, D.C. /eNewsChannels/ -- The Department of State's Office of International Religious Freedom in the Bureau of Democracy, Human Rights and Labor awarded a...