Senior Citizen Interest News, Aging Americans, Elderly, & Retirement
eNewsChannels NEWS: -- Paulina Kay has released a new book entitled "True Joy for the Retired, A Holistic Approach to Spreading the Love to Our Forgotten Elderly" (ISBN: 978-1773710075). It shows the young and old how to overcome: the deeply rooted Disconnection between generations; the often heartbreaking loneliness and hopelessness of the elderly; and the fear about getting older.
eNewsChannels NEWS: -- Silver Solutions, a company specializing in helping older adults and their families live safer, less stressful lives wherever they call home, today released a new downloadable infographic entitled "What to do with Mom's Home after she passes" for posting or sharing.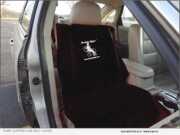 eNewsChannels NEWS: -- Katherine Miles, creator of the Ruby Slipper Car Seat Cover, shares that for this product, which allows persons with limited mobility to enter and exit a car with ease, necessity was truly the mother of invention. Miles was faced with a common dilemma: how to help her aging parent stay active and living a full life.
eNewsChannels NEWS: -- Sidney Walton, age 100, one of America's oldest WWII veterans and just back from on-stage in Normandy, met with Gov. Gavin Newsom July 29, 4:30 to 5 p.m. in the Governor's office. The meeting was arranged by state Senator Brian Jones from San Diego County.
eNewsChannels NEWS: -- Papa, a leader in the Elder Tech industry announced they have expanded services to California, Illinois, Texas, Mississippi, Arkansas, South Carolina, and Tennessee. Papa is expanding beyond its current markets of 19 cities throughout Florida, Michigan, and Pennsylvania. Papa Pals support older adults with transportation, household chores, technology, and companionship. The Papa Pals are like "Grandkids On-demand!"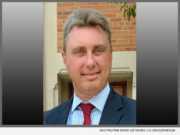 eNewsChannels NEWS: -- Papa, Inc., the nation's first human companionship platform for seniors, today announced the appointment of healthcare benefit industry veteran Chuck Hector as Chief Growth Officer. Mr. Hector will play an instrumental role in leading the company's expansion of its "Grandkids On-Demand" service to address the epidemic of social isolation and loneliness in our nation's senior segment.
eNewsChannels NEWS: -- Evolve Physical Therapy proudly partners with Rock Steady Boxing to help knock out Parkinson's disease throughout NYC, offers new exercise program specifically aimed at improving the quality of life for people living with Parkinson's Disease, garners NBC Nightly News attention.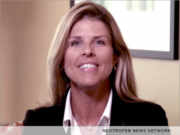 eNewsChannels NEWS: (KIRKLAND, Wash.) -- "America faces a senior health crisis that is also an employment crisis," says Denise Gott, CEO of ACSIA Partners, one of the nation's largest long-term care insurance agencies. In most U.S. households an out-of-the-blue "job offer" will suddenly appear.
eNewsChannels NEWS: (SAN DIEGO, Calif.) -- Consumer Advocates for RCFE Reform (CARR) is pleased to announce Grace Care Management as CARR's first corporate sponsor. President and CEO Cindy Hasz stated, "Grace Care Management is pleased to support CARR's consumer advocacy work; it long overdue, and much needed by the growing numbers of seniors who are receiving assisted living placements in California."
eNewsChannels NEWS: (SEATTLE, Wash.) -- For the second year in a row, ACSIA Partners, a national long-term care insurance agency based in Kirkland, Wash., will join the fight against Alzheimer's disease. As part of its three-day annual conference, the company will host a fundraiser on behalf of the Alzheimer's Association, which seeks a cure for the debilitating disease.