Senior Citizen Interest News, Aging Americans, Elderly, & Retirement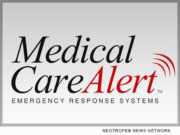 NORTHVILLE, Mich. /eNewsChannels/ -- NEWS: For the third year in a row, Medical Care Alert has earned the coveted Angie's List Super Service Award, reflecting another exemplary year of service provided to members of the consumer review site in 2014.
KIRKLAND, Wash. /eNewsChannels/ -- NEWS: Thinking about long-term care (LTC) insurance but loathe to schedule a lengthy interview in your home? You may be laboring under an outmoded assumption, that reaching out to an expert is a big deal. That's no longer the case with a new breed of tech-savvy agents. So says ACSIA Partners, an industry leader, in a consumer alert issued today.
KIRKLAND, Wash. /eNewsChannels/ -- NEWS: Every year tens of millions pass up a few hundred to a few thousand dollars - tax deductions for owning long-term care insurance. How come? Four sales leaders with ACSIA Partners point to psychological obstacles and suggest ways around them. ACSIA Partners is one of America's largest long-term care insurance agencies.
FLAT ROCK, N.C. /eNewsChannels/ -- NEWS: Janet Bull, M.D., chief medical officer of nonprofit Four Seasons Compassion for Life, talks about the Triple Aim of Healthcare as if it were the Holy Grail. And for health care providers which hope to offer their patients higher quality, better service and lower costs during serious illness or at end of life, it may very well be the equivalent.
KIRKLAND, Wash. /eNewsChannels/ -- NEWS: In recent years, Thanksgiving has become more than a time for getting together, showing appreciation, and renewing family bonds. It has also become a time to talk turkey about the long-term care needs of aging parents, according to ACSIA Partners, a leader in long-term care planning.
KIRKLAND, Wash. /eNewsChannels/ -- NEWS: Today ACSIA Partners introduces the concept of 'empowered living,' an idea they hope will catch on to help solve a big national problem: lack of planning for long term care. An aging workforce and maturing Baby Boomers are escalating the need for senior services.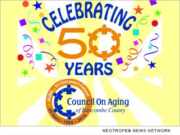 ASHEVILLE, N.C. /eNewsChannels/ -- NEWS: The Council on Aging of Buncombe County, Inc. celebrates 50 Years with a gala Saturday, August 23, from 6:30-10 p.m. Since 1964, Council on Aging's senior-centered support remains respected for its leadership and commitment to quality of life for aging adults and their care givers. Today, the agency's services remain relevant and popular, serving a growing number of Buncombe County residents.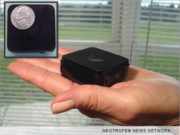 HEBRON, Ohio /eNewsChannels/ -- NEWS: SentryMart today announced availability of TeleSentry(TM), an innovative new miniature emergency response system well suited for protection of women of all ages. TeleSentry, built to meet alarm industry standards, can get help anywhere in the USA 24/7/365 where there's T-Mobile 2G cellular service. SentryMart is a division of Target Microsystems, Inc.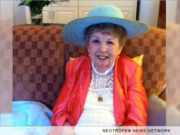 HENDERSONVILLE, N.C. /eNewsChannels/ -- NEWS: When Edith Hopper Guthrie, 94, left this world for the next, she also left behind a legacy for family and friends that will be long-remembered, says Four Seasons Compassion for Life, Flat Rock. Inspired by her mother's creative, hard-working example, Carol Heilman, her husband, Bob, son David, of Charleston, S.C., daughter, Sarah Burghardt, of Fairfield, Calif., and those closest to her decided to show how much they care.
KIRKLAND, Wash. /eNewsChannels/ -- NEWS: If you're in the market for long term care insurance (LTCi), you might go to your web browser and search for 'long term care insurance' or 'long term care quotes.' That's fine as far as it goes, according to LTC Financial Partners, LLC (LTCFP), a leading national long-term care insurance solutions agency.