Home
News: Women's Interest
Women's Interest News and Feature Stories
eNewsChannels NEWS: -- On July 31, 2021, Los Angeles based publishing company Launch Pad Publishing is celebrating the release of "Something Better's Brewing: What I Learned From Prison, Parenthood and Pouring Coffee" (ISBN: 978-195140765) - the debut memoir from Sarah Birnel.
eNewsChannels NEWS: -- Carly Spindel, a second-generation matchmaker, and founder of Janis Spindel Serious Matchmaking Inc., recently created the first of its kind: online dating + online matchmaking + one-on-one matchmaking = Flash Match NYC.
eNewsChannels NEWS: -- BabyLiveAdvice, Inc., a Los Angeles-based, woman-owned social enterprise, supports pregnant moms and parents from preconception through early childhood via telehealth, phone and chat. The company's mission is to help one million moms and their babies to be happy and healthy.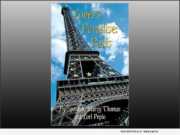 eNewsChannels NEWS: -- With Valentine's Day around the corner, how does a romantic trip to Paris with your lover sound? If the bank account isn't quite up to that dream getaway, YourNovel.com offers an armchair escape to the City of Love, where you and your sweetheart become the hero and heroine of your own personalized romance novel.
eNewsChannels NEWS: -- In "Med School after Menopause, The Journey of my Soul" (ISBN: 978-0578526300; $14.99 Divine Publishing, Nov. 2019) author Ann Charlotte Valentin shows the reader that it is never too late to transform one's life path. By sharing stories from her own life, she helps the reader identify how their own perception affects them in different situations.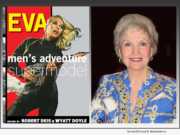 eNewsChannels NEWS: -- The latest installment in the acclaimed Men's Adventure Library series from editors Robert Deis and Wyatt Doyle, "Eva: Men's Adventure Supermodel" (ISBN 978-1943444397) has been released. The book chronicles model, pin-up, and actress Eva Lynd's remarkable career.
eNewsChannels NEWS: -- BargainsLA.com, is Southern California's premier bargain shopping guide to discount outlets, sample sales, warehouse sales and liquidation outlets. Since October 1999, BargainsLA's founder, Suzanne O'Connor, has reviewed over 1,000 "Off Price" discount outlets and posted over 15,000 sample sales and warehouse sales.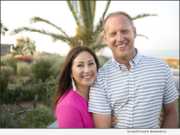 eNewsChannels NEWS: -- Let's be honest: What can you really do in 21 days? Well, here's what you probably can't do: Lose 10 lbs., learn a new language -- even organizing the garage might take longer than that. But thanks to Ryan & Blair Critch, all it takes is 21 days to strengthen your Marriage. And the best part? It's fun, easy, effective - and free!
eNewsChannels NEWS: -- Yubo Fernandez was a sponsored child from the Dominican Republic by a U.S. school; now she's an awarded actress, producer, director, activist and entrepreneur, presenting her third play in Off Broadway NYC. "Late for Martinis" is part of the Summer Play Celebration at the Manhattan Repertory Theater this July 18, 20 and 21, 2019 in Manhattan.
eNewsChannels NEWS: -- Model, actress, and recovery coach Dona Speir announces the publication of her autobiographical memoir, "Naked Truth: The Fall and Rise of Dona Speir" (ISBN: 978-1939282422). Co-written with well-known author/journalist Chris Epting, this memoir reveals the hard truths, personal struggles, and eventual triumph over abuse, sexual exploitation, and addiction that have shaped Speir's life.