Home
News: Women's Interest
Women's Interest News and Feature Stories
HARDY, Ark. -- As many as 100 former YWCA Camp Miramichee campers will gather at the site of their old camp September 16-18, 2016, to celebrate the venerable summer girls camp's 100th birthday, the Camp Miramichee Reunion committee announced today.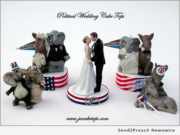 HARLEYSVILLE, Pa. -- Jayne Williams Company of Harleysville, Pa. has created and is introducing several unique wedding cake toppers for political enthusiasts to proudly display their beloved party affiliation or party candidate when celebrating their wedding.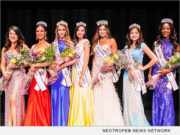 NEWS: Beauty pageants are sometimes criticized for being overly competitive, cut throat and an advantage to the wealthy due to high costs of preparing for and participating in the pageant, says Stephanie Farrell of Miss Greater Bay Area, Calif. California's state pageant, owned and operated by Top 10 Productions of Southern Calif., works with several independent regional directors who host preliminary pageants that qualify contestants for the Miss California USA(R) and Miss California Teen USA(R) pageants.
NEWS: Award-winning documentary producer and author Crystal Emery is launching a new campaign and initiative called 'Changing the Face of Medicine.' Its inaugural event will feature a book signing of her biographical photo essay entitled 'Against All Odds: Celebrating Black Women in Medicine,' which will be held on Tuesday, December 1, 2015.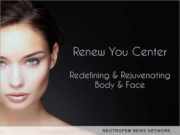 NEWS: Everyone is running back to school specials, but one local women's anti-aging spa, Renew You Center, is excited to announce its September special, 'Back to You.' It runs from Sept. 1-30, 2015.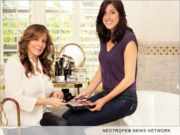 BEVERLY HILLS, Calif. /eNewsChannels/ -- NEWS: Victoria Jackson Cosmetics is proud to announce an exciting brand refresh. Known as The Original 'No Make-up, Makeup'(R), Victoria Jackson Cosmetics has re-launched its website with a brand new look and new products. Victoria's favorites are still available like her 'No Make-up' Foundation Duo, Gentle Eye Makeup Remover, Universal Brow Pencil and the Victoria Jackson Survival Kit(R).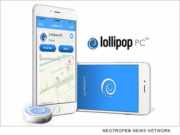 RICHMOND, Va. /eNewsChannels/ -- NEWS: EbitCreative, a new U.S.-based start-up wearable technology company, announced the launch of its first product - the Lollipop PC - a mobile application designed to help busy women get through the day. The Lollipop PC(TM) is a tracking device that connects with smartphones to create a preset safety perimeter that protects kids, pets, phone, keys, purse, bike or any other precious cargo.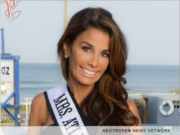 ROSWELL, Ga. /eNewsChannels/ -- NEWS: In three months, Nova Kopp will be headed to compete in the Mrs. United States National Pageant for 2015. After her recent win of the Mrs. Georgia crown on April 26, she is excited to move onto the next level. Her main goals: to raise awareness and to create a strategy for dealing with domestic violence in the U.S.
ATLANTA, Ga. /eNewsChannels/ -- NEWS: Aligned with international calls for gender equality, a new non-profit has been created to help U.S. employees at S and P 500 companies reach the goal of 50 percent women in senior leadership positions. Show Me 50 Inc. (ShowMe50) provides pragmatic tools individuals can use to identify and challenge gender bias inside their companies.
NEW YORK, N.Y. /eNewsChannels/ -- NEWS: For broken hearts, Valentine's Day can be a difficult day for many. Enter actress-turned-designer Nicole Brier, who has created a Venus Heart Palm Bracelet to rekindle romance with that special someone. Available from Louise Manna Inc. Jewelry, the purpose of this special design is to 'bring the energy of love back into your life.'