Home
News: Women's Interest
Women's Interest News and Feature Stories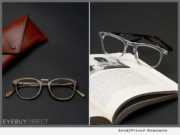 eNewsChannels NEWS: -- EyeBuyDirect today announced a new line of RFLKT glasses designed with the winter months in the forefront. New styles released include Planete, Illusion, Resonance, Luminous and Era, and will be available starting November 12, 2018. The five new frames in EyeBuyDirect's premium line reflect the best winter has to offer when it comes to colors - clear blue, pink golden and brown striped.
eNewsChannels NEWS: -- "I'm a woman ... living in the 21st century. My existence is not a crime, and it's not for trade. I have the right to choose, and my choice is freedom, liberty, and persistence," says Golsa Sarabi an international actress and a business entrepreneur. Being a woman means to have strength, to stand up, and to fight! To fight for freedom, for equality and for change. You are not alone ... I'm standing with you.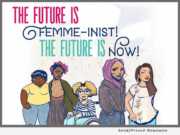 eNewsChannels NEWS: -- Casita Maria Center for Arts & Education is proud to present Teen Leadership Summit: The Future is Femme-inist! The Future is NOW! Young women and femmes of color are leading the way as community culture workers. They are artists, activists, healers, and leaders.
eNewsChannels NEWS: -- Author Heidi Doheny Jay will debut her new book, "Confessions of 400 Men: True Revelations of Lust, Fidelity, Feelings & Fantasy" (ISBN: 978-1543925968) at Philly Art Collective: 253 N. 3rd Street Philadelphia, PA 19106 on Thursday, November 15, 2018 from 6-9 p.m. Press engagement is open from 5-6 p.m. Members of the press will receive a free copy of the book.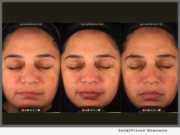 eNewsChannels NEWS: -- When some customers showed concern over cupping marks after using the lip plumper manufactured by CandyLipz, LLC, the company quickly jumped into action. It hired a third-party independent investigative research vendor, Biometrix, Inc. - a company that has conducted clinical trials for major multinational biotech, dermatology, product manufacturers and more for 20 plus years - to prove that there was nothing to worry about.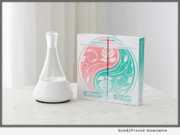 eNewsChannels NEWS: -- Organic Aromas, a leading maker of premium and specialty Nebulizing Diffusers for aromatherapy, announced today that the Company's products are to be showcased today for the first time on national network television. Organic Aromas will participate in part of a special segment called "Winter Relaxation Essentials" on CBS' award-winning talk show "THE TALK" February 22, 2018.
eNewsChannels NEWS: -- Just how far can the nation's growing taste for wine go? The owners of MIAVINO Sensual, Frank and Miranda Brown, decided it also had to go into their premium edible massage oils. Houston, Texas-based, MIAVINO Sensual has introduced an exclusive line of ultra-lightweight, premium, edible massage oils in four palate-pleasing, full-bodied wine flavors designed to take your entire sensual massage experience to a whole sexy new level.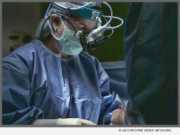 eNewsChannels NEWS: -- December 3, 2017 marks the 50th anniversary of the world's first human-to-human heart transplant, notes Mark Oristano, author of "Surgeons' Story" (ISBN: 978-1935953784). South African physician Dr. Christiaan Barnard performed the surgery which astonished the world in Capetown. The patient, 54-year old Louis Washkansky, lived with another person's heart pumping his blood for 18 days.
eNewsChannels NEWS: (IRVING, Texas) -- BioTE(R) Medical announces a forum of medical experts gathering before the Age Management Medicine Group (AMMG) to form consensus on testosterone therapy in women. The AMMG conference runs April 27-30, 2017 in Orlando, Florida.
OPINION: The inaugural International Women's Awakening Summit in December, in Baja Mexico's magical Todos Santos hosted over 90 participants at Cuatros Vientos (4 Winds) Yoga Center. Here are the most effective ways pioneering women have been restoring the yin-yang balance and enriching their families, communities, industries, and countries.