Home
News: Women's Interest
Women's Interest News and Feature Stories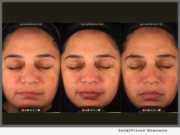 eNewsChannels NEWS: -- When some customers showed concern over cupping marks after using the lip plumper manufactured by CandyLipz, LLC, the company quickly jumped into action. It hired a third-party independent investigative research vendor, Biometrix, Inc. - a company that has conducted clinical trials for major multinational biotech, dermatology, product manufacturers and more for 20 plus years - to prove that there was nothing to worry about.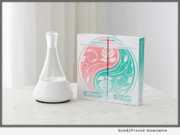 eNewsChannels NEWS: -- Organic Aromas, a leading maker of premium and specialty Nebulizing Diffusers for aromatherapy, announced today that the Company's products are to be showcased today for the first time on national network television. Organic Aromas will participate in part of a special segment called "Winter Relaxation Essentials" on CBS' award-winning talk show "THE TALK" February 22, 2018.
eNewsChannels NEWS: -- Just how far can the nation's growing taste for wine go? The owners of MIAVINO Sensual, Frank and Miranda Brown, decided it also had to go into their premium edible massage oils. Houston, Texas-based, MIAVINO Sensual has introduced an exclusive line of ultra-lightweight, premium, edible massage oils in four palate-pleasing, full-bodied wine flavors designed to take your entire sensual massage experience to a whole sexy new level.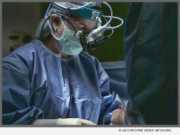 eNewsChannels NEWS: -- December 3, 2017 marks the 50th anniversary of the world's first human-to-human heart transplant, notes Mark Oristano, author of "Surgeons' Story" (ISBN: 978-1935953784). South African physician Dr. Christiaan Barnard performed the surgery which astonished the world in Capetown. The patient, 54-year old Louis Washkansky, lived with another person's heart pumping his blood for 18 days.
eNewsChannels NEWS: (IRVING, Texas) -- BioTE(R) Medical announces a forum of medical experts gathering before the Age Management Medicine Group (AMMG) to form consensus on testosterone therapy in women. The AMMG conference runs April 27-30, 2017 in Orlando, Florida.
OPINION: The inaugural International Women's Awakening Summit in December, in Baja Mexico's magical Todos Santos hosted over 90 participants at Cuatros Vientos (4 Winds) Yoga Center. Here are the most effective ways pioneering women have been restoring the yin-yang balance and enriching their families, communities, industries, and countries.
eNewsChannels NEWS: (MIAMI, Fla.) -- On November 12, 2016 professional women in South Florida and surrounding areas will gather together at White Hall Miami in Sunny Isles Beach for the second annual Tips and Tea Professionals' Night Out. Produced by Ameliorate Strategies and Development Group LLC, Tips & Tea is an exclusive event coordinated for the personal development and professional advancement of women from all backgrounds, industries, and affiliations.
eNewsChannels NEWS: (LAS VEGAS, Nev.) -- The Next Female Superstar Series Corporation (TNFSSC) has green-lit "The Next Female Superstar(R)," an all-female reality singing competition series that focuses on digital artists' audition video uploads and live-streaming auditions which stream from TNFSSC's patent-pending Superstar Kiosks(TM) located in one of their local malls.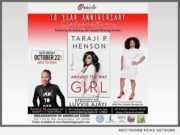 eNewsChannels NEWS: (WASHINGTON, D.C.) -- Literary PR & Marketing Firm, The Oracle Group International announces that in celebration of their 10th year in operation, they will host the Washington D.C. "Homecoming" book tour stop for Award Winning Actress and now Author Taraji P. Henson on Oct. 22, 2016.
eNewsChannels NEWS: (TORRANCE, Calif.) -- DocMagic, Inc., the premier provider of fully-compliant loan document preparation, compliance, eSign and eDelivery solutions, announced that its chief legal officer, Melanie Feliciano, Esq., has earned a spot on the MReport's 2016 "Leading Ladies" in Mortgage and Housing list for the second year.